Former police chief warns Capitol still not secure after Jan. 6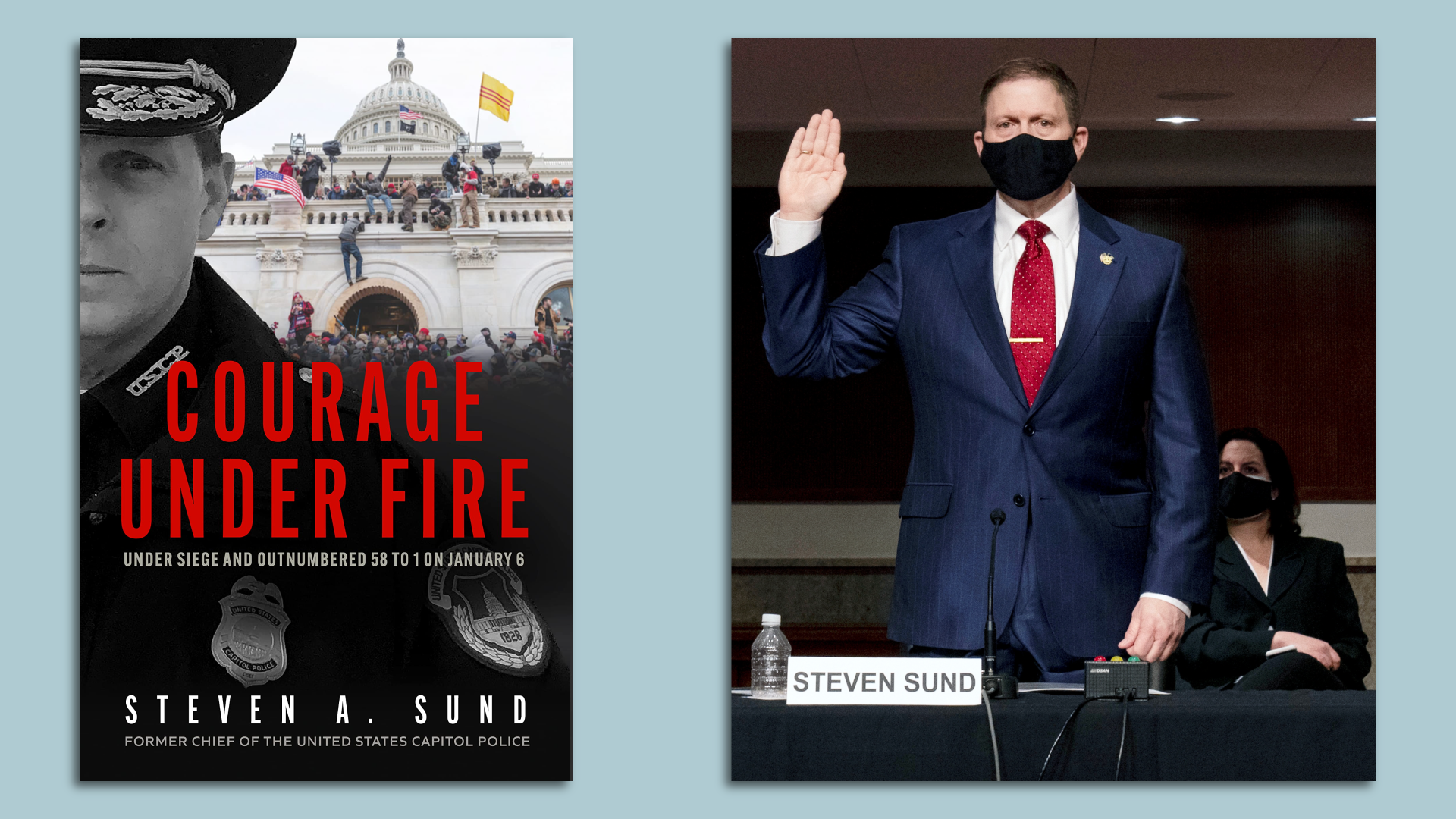 Steven Sund — who was Capitol Police chief during the Jan. 6, 2021 Capitol siege, and resigned shortly after — warns in a book out Tuesday that many of the building's vulnerabilities remain unfixed.
Why it matters: Sund alleges in "Courage Under Fire" that the federal government's shortcomings, including its failure to act on its own alerts about a right-wing attack on the Capitol, allowed the assault to occur.
He also alleges that senior military leaders' delay in sending help to the Capitol prolonged the attack.
What he's saying: "Almost two years after the events of Jan. 6, the department is not in a better place or on a readier footing," Sund writes in an excerpt of the book reported by the Washington Post.
"Hundreds of officers have left the department since Jan. 6 and many feel it is only going to get worse."
On Jan. 6, 2021 Sund had been chief of the Capitol Police for about 18 months, per the Post.
He writes that he holds himself — and many others — responsible for what happened during the attack on the Capitol, but that the ultimate goal of his book is to answer a key question about the insurrection: "Why were we so unprepared?"
Go deeper: All the transcripts the Jan. 6 committee has released so far
Go deeper