Pope Benedict XVI's final testament: "Stand firm in the faith!"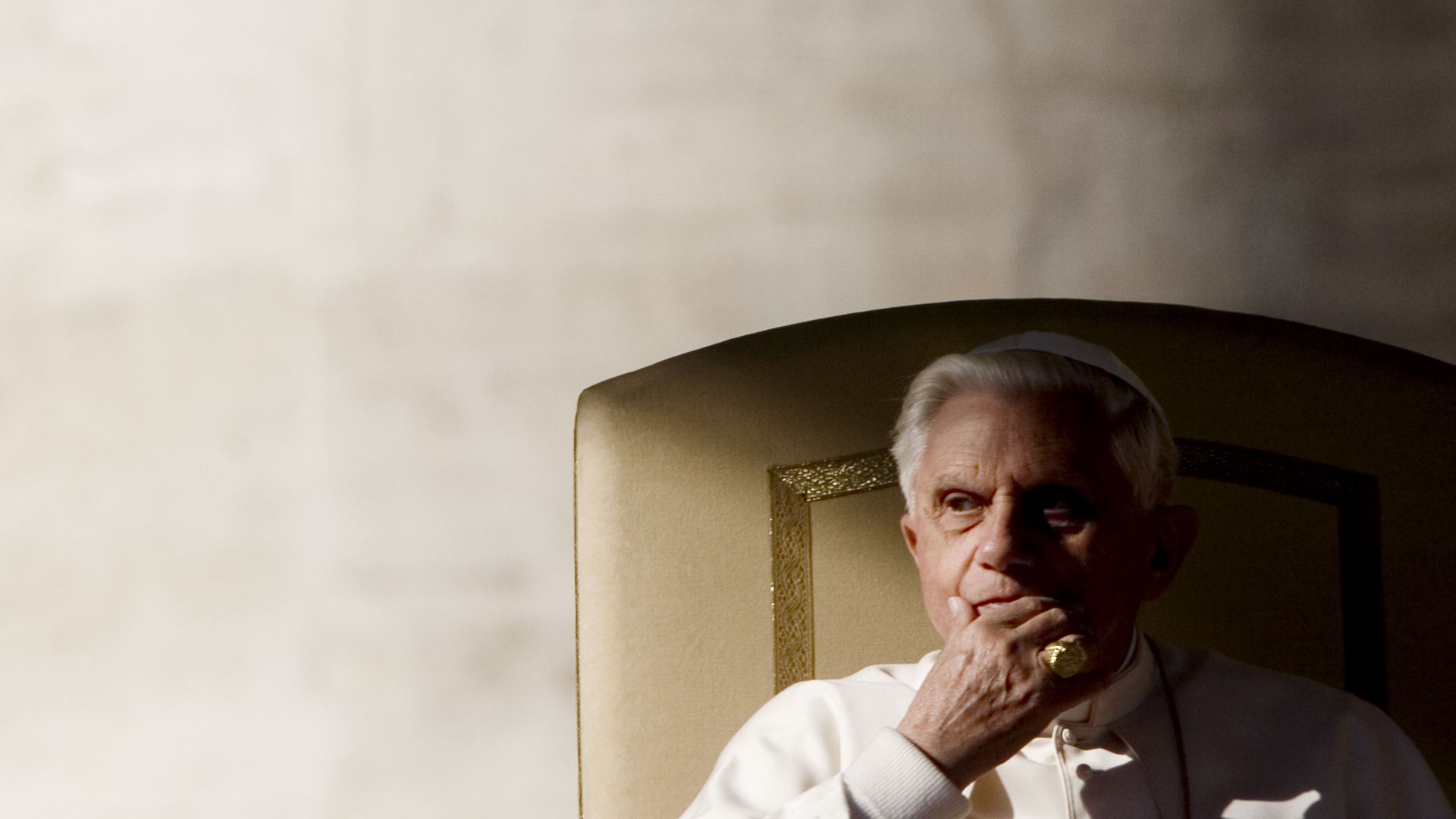 Pope Emeritus Benedict XVI, who died Saturday at the age of 95, asked for forgiveness from those he had "wronged" in his final letter published by the Vatican.
Why it matters: The former pope left a complicated legacy following his resignation in 2005, but his spiritual testament, dated Aug. 29, 2006, also focused on gratitude.
What he wrote: Benedict's letter gives thanks to his family, friends, teachers, students and to God — "the giver of every good gift," he writes.
"What I said before to my countrymen, I now say to all those in the Church who have been entrusted to my service: Stand firm in the faith! Do not let yourselves be confused!"
He concludes with: "Pray for me, so that the Lord, despite all my sins and insufficiencies, welcomes me into the eternal dwellings. To all those entrusted to me, day by day, my heartfelt prayer goes out."
The big picture: Benedict shocked the world in 2013 when he announced he was stepping down from his position, citing health reasons, Axios' Herb Scribner writes. He was the first pope to do so in about 600 years, BBC News reports.
Last January, a report accused Benedict of mishandling sexual abuse cases within the Catholic Church while he was serving as archbishop of Germany's Munich diocese.
The report said Pope Benedict — who was then known as Cardinal Joseph Ratzinger of Germany — could have been accused of misconduct in at least four cases, per Axios.
Benedict denied any wrongdoing when the report dropped, but he later said he gave false testimony in one case.
More from Axios:
Pope's Christmas message: World suffering from "famine of peace"
Pope Francis calls for renewed commitments to help poor and homeless
Go deeper