Discrimination complaints surge in U.S. schools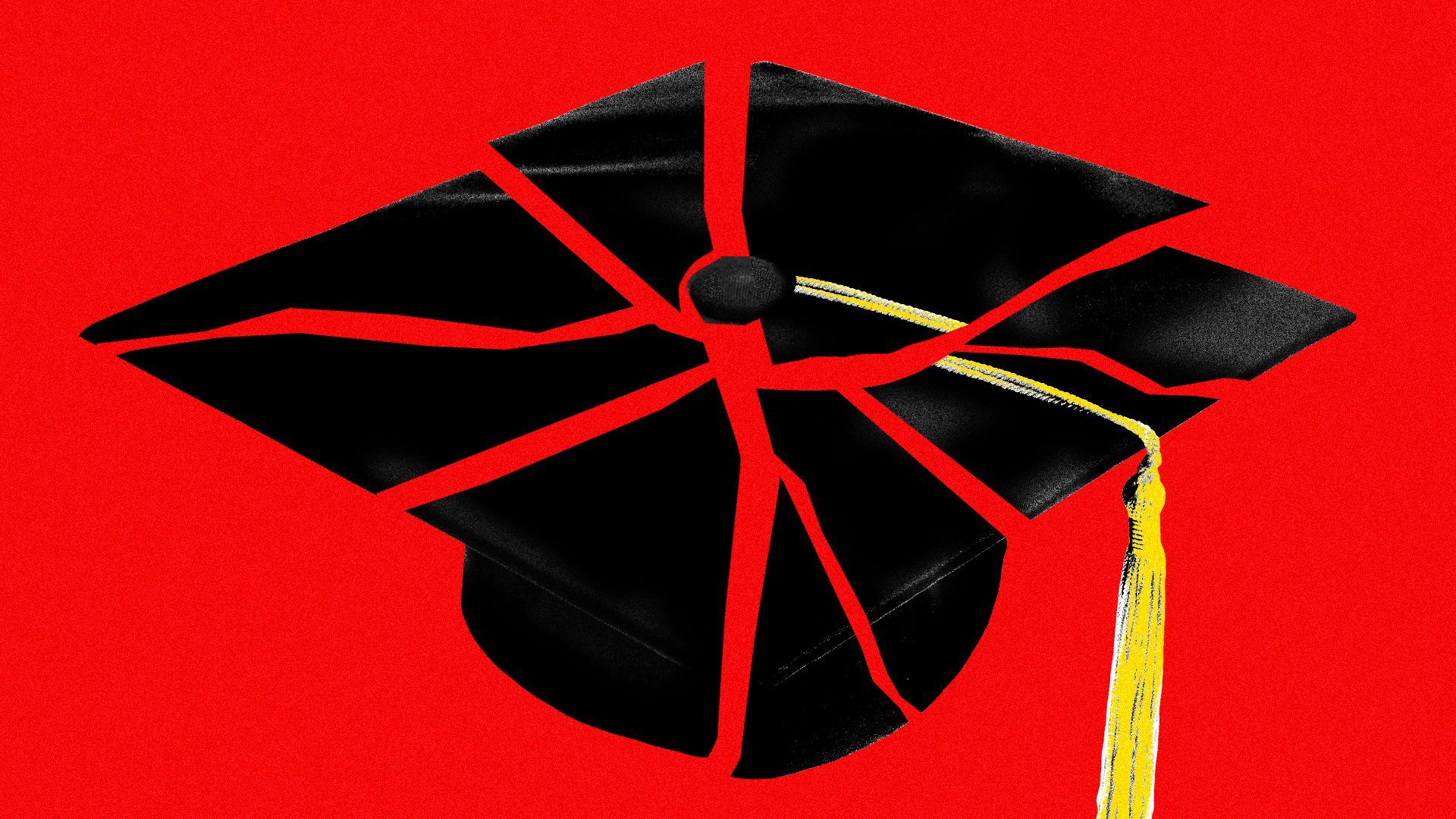 The U.S. Department of Education's Office for Civil Rights logged nearly 19,000 discrimination complaints from Oct. 1, 2021 to Sept. 30, 2022, more than double the previous year, the New York Times reports.
Why it matters: The nation's fragile education system is dealing with the lasting effects of the COVID-19 pandemic and a nationwide racial reckoning. The majority of complaints allege discrimination based on disability, race or sex, officials say.
The office will release its official report in the coming months.
Driving the news: A number of high-profile complaints illustrate the political and social strife in schools across the country.
In Iowa, a school district agreed to reforms after a racial harassment incident, which included a white student kneeling on a Gatorade bottle in a Black student's presence and said, "It can't breathe," mocking the police murder of George Floyd.
More reforms in Arizona came in September after white students drew swastikas on photos of students' faces, made "Heil Hitler" salutes and harassed Asian students.
Zoom out: The majority of complaints allege discrimination against students with disabilities.
"Families really thought that something might change when we went back, and instead many families were stuck with the same bureaucracies that have always failed their kids," Denise Marshall, the chief executive officer of disability rights advocacy group, Council of Parent Attorneys and Advocates, told the Times.
Go deeper