Biden to announce U.S. sending Ukraine Patriot missiles during Zelensky visit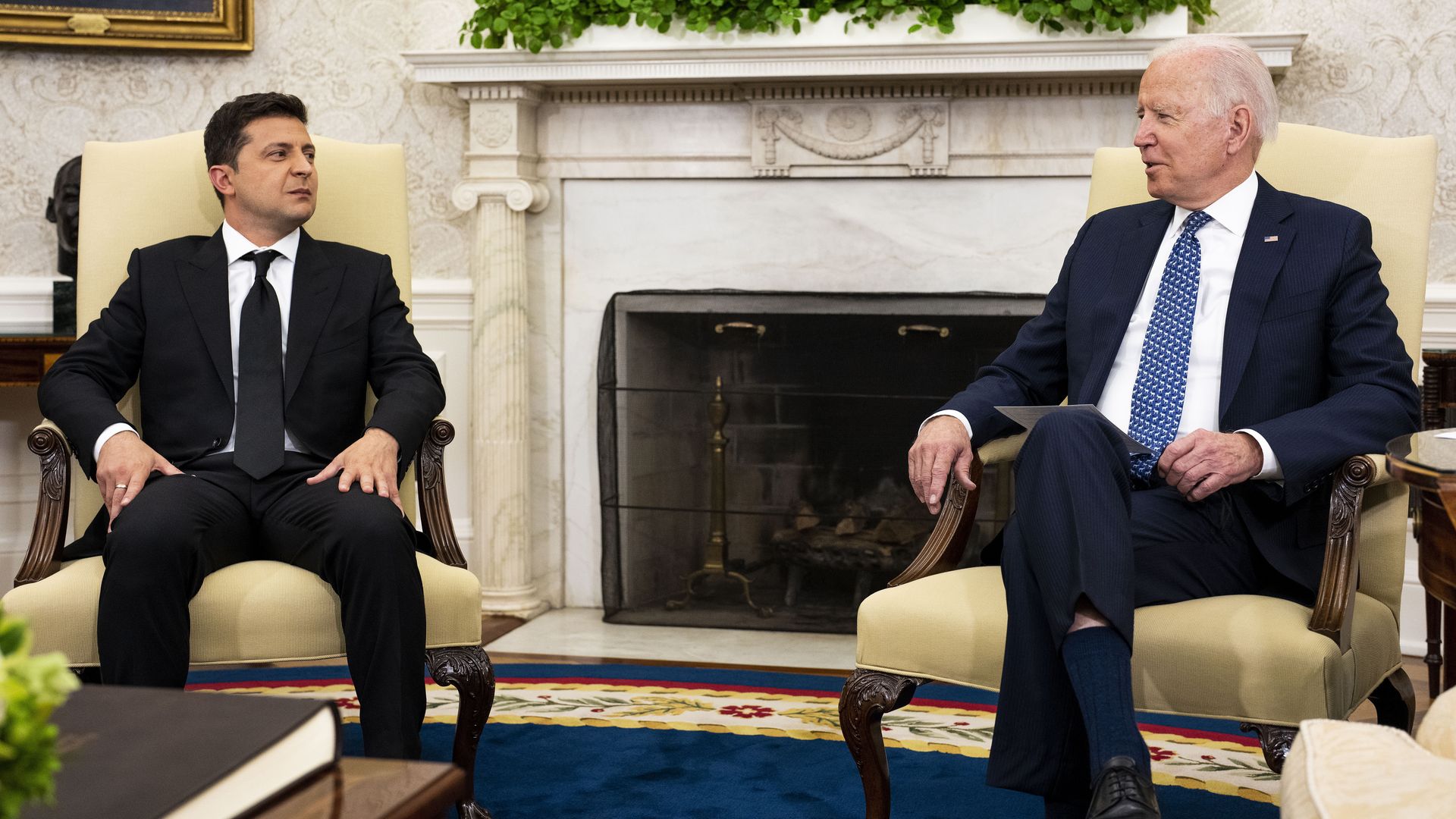 President Biden will announce during Ukrainian President Volodymyr Zelensky's planned visit to Washington Wednesday that the U.S. will provide Ukraine with a Patriot missile defense battery, according to a senior administration official.
Why it matters: While the U.S. and its allies, including France and Germany, have provided various missile defense systems to Ukraine in recent weeks, the Patriot system will be the most advanced sent to the country since the war began.
Driving the news: Zelensky's trip to Washington is his first outside of Ukraine since the invasion began. He will meet with Biden, hold a press conference, and then address a joint session of Congress — all within "a few short hours" before returning to Ukraine, the administration official told reporters.
Details: With its sophisticated radar and missile interceptors, the Patriot system can be used to shoot down targets like aircraft and ballistic missiles.
The U.S. will send the Patriot battery to a third country, where Ukrainian forces will be trained to use it before it's transferred to Ukraine, the senior administration official said.
Worth noting: Asked if Biden would push Zelensky to seek diplomacy with Russia, the senior official said the visit was not about "pushing or prodding or poking" Zelensky, but about showing support and solidarity.
This is a developing story. Please check back for updates.
Go deeper