Elon Musk's Twitter suspends several journalists' accounts without notice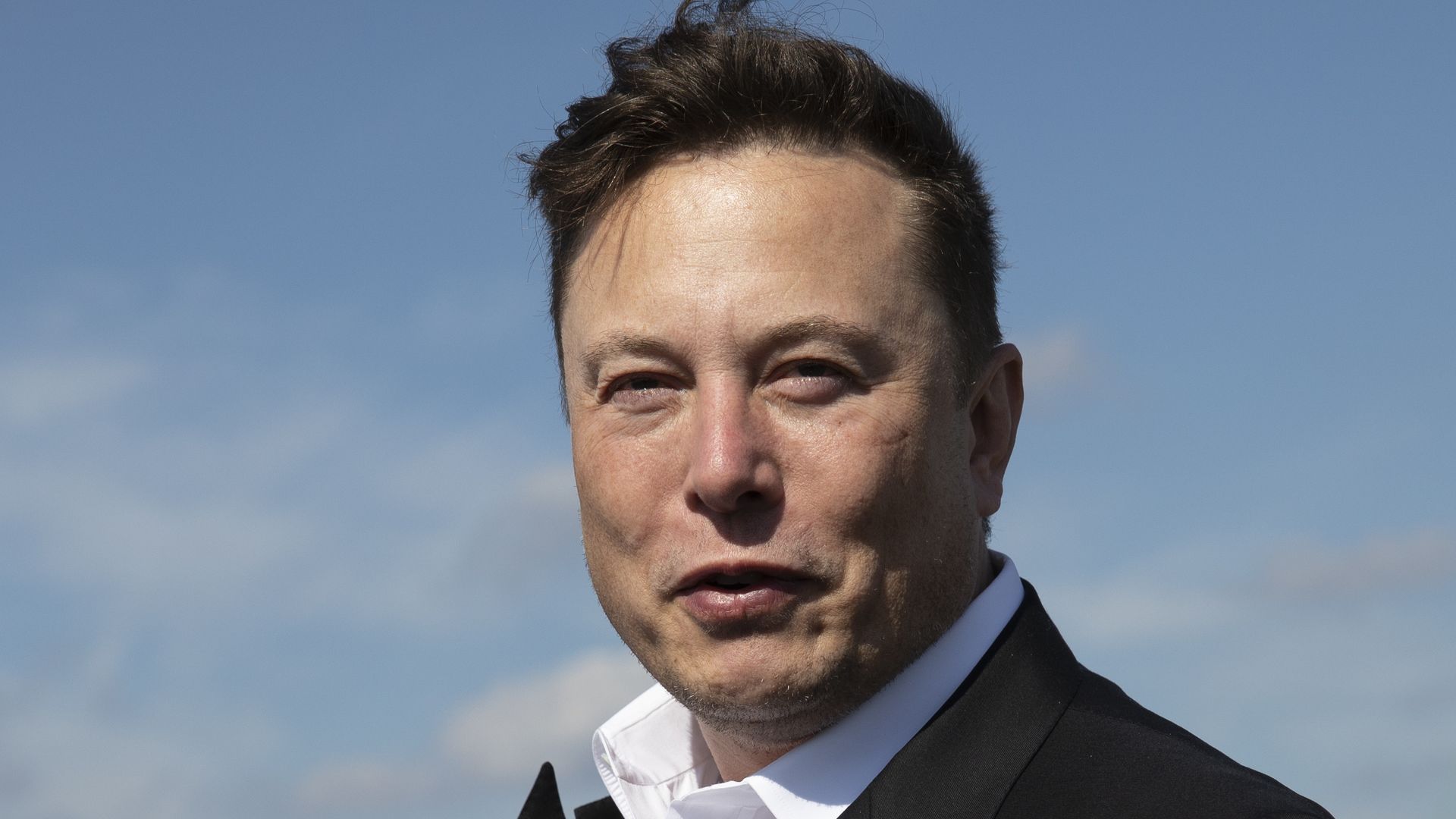 A series of Twitter accounts belonging to journalists who cover Elon Musk and Twitter were suspended without notice on Thursday.
Why it matters: Musk has vowed to make Twitter a haven for "healthy, functioning free speech." He tweeted in April, "I hope that even my worst critics remain on Twitter, because that is what free speech means."
Details: The following accounts were suspended on Thursday night:
State of play: The notice that appears on the now-suspended accounts reads: "Twitter suspends accounts that violate the Twitter Rules."
Many of these reporters' last tweets or stories focused on Musk and Twitter.
In response to a tweet about the suspensions, Musk indicated that the accounts violated Twitter's doxxing policy, which he revealed Wednesday after suspending an account that actively tracked his private jet.
Several of the suspended journalists' accounts had allegedly tweeted links to the jet tracker. "Same doxxing rules apply to 'journalists' as to everyone else," Musk tweeted.
"Accounts engaged in doxxing receive a temporary 7 day suspension," he said.
What they're saying: "The impulsive and unjustified suspensions of a number of reporters, including CNN's Donie O'Sullivan, is concerning but not surprising," CNN said in a statement. "Twitter's increasing instability and volatility should be of incredible concern to everyone who uses the platform. We have asked Twitter for an explanation, and we will reevaluate our relationship based on that response."
The Washington Post's executive editor Sally Buzbee in a statement called for Harwell's Twitter account to be "reinstated immediately," saying his suspension "directly undermines Elon Musk's claim that he intends to run Twitter as a platform dedicated to free speech."
"Harwell was banished from Twitter without warning, process or explanation, following the publication of his accurate reporting about Musk," Buzbee added.
A New York Times spokesperson called the suspensions "questionable and unfortunate."
"Neither The Times nor Ryan have received any explanation about why this occurred," the spokesperson said in a statement. "We hope that all of the journalists' accounts are reinstated and that Twitter provides a satisfying explanation for this action."
When asked about the suspension, Mac pointed to his creation of a new Twitter account under the name "Silenced Ryan Mac," where he said he was given no warning.
Rupar wrote on Substack Thursday night, "I have no idea what rules I purportedly broke. I haven't heard anything from Twitter at all."
He noted that he tweeted Wednesday about the ElonJet account that was suspended from Twitter. But Rupar added, "I still don't know what policy that could've possibly violated."
Axios has contacted the other reporters and/or representatives of their news organizations for comment.
Worth noting: Twitter also suspended Mastodon's account on Thursday after the latter tweeted a link to the jet tracking account on its own platform, TechCrunch reports.
Be smart: It's unclear how long these suspensions will last. Musk has said he does not believe in permanently banning accounts.
The big picture: Musk has been pushing for free speech-first Twitter since he offered to buy the company, saying he is "against censorship that goes far beyond the law."
"If people want less free speech, they will ask government to pass laws to that effect," he tweeted in April. "Therefore, going beyond the law is contrary to the will of the people."
"If it's a gray area, I would say let the tweet exist," Musk later said at the TED2022 conference in April. "In a case where there's perhaps a lot of controversy, you don't necessarily promote that tweet."
He wrote in an October note to advertisers that Twitter would not become a "free-for-all hellscape" but emphasized the importance of having a "wide range of beliefs."
Editor's note: This is a breaking news story. Please check back for updates.
Go deeper