How a blank piece of paper became the symbol of China's protests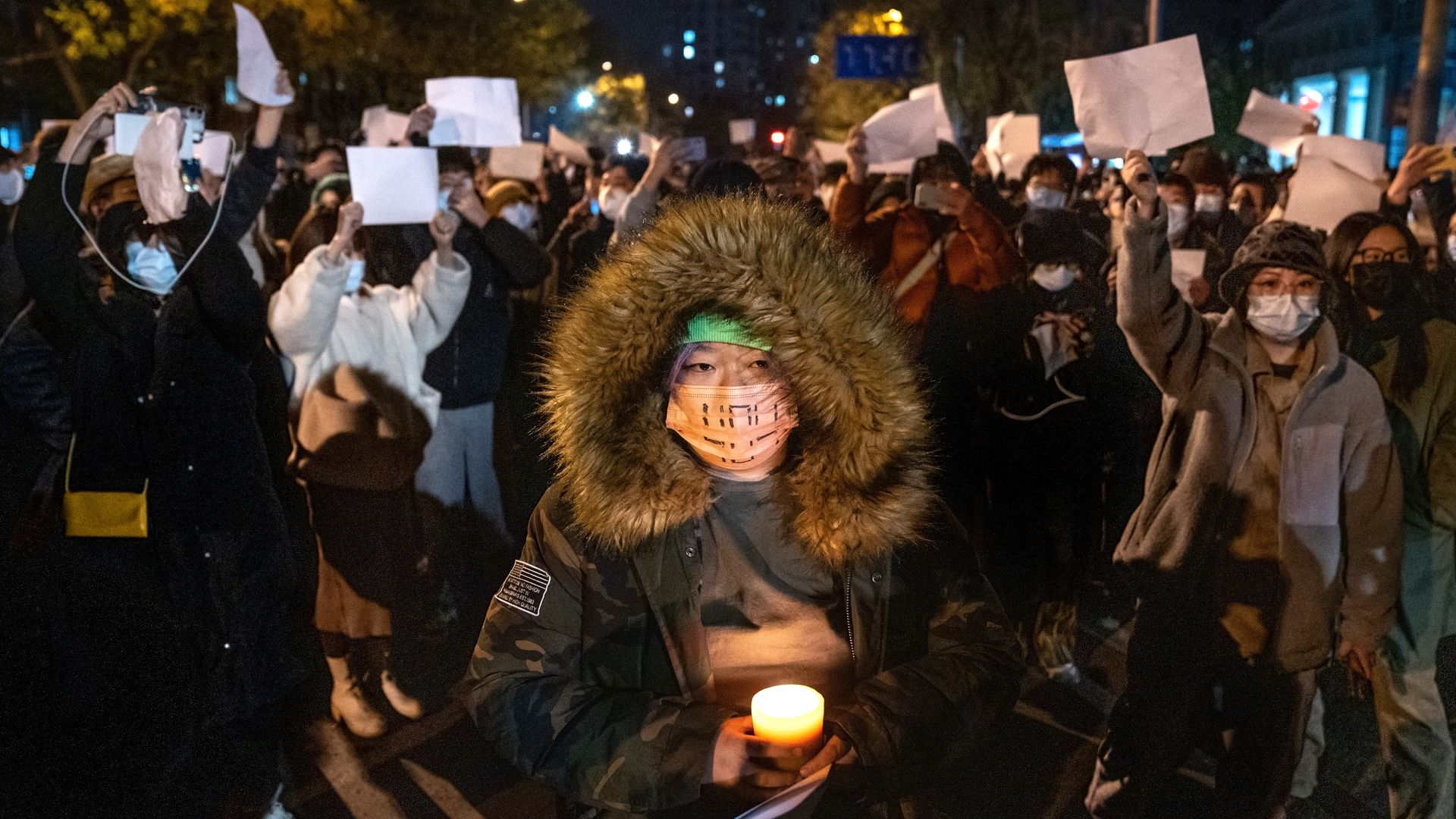 Young people protesting harsh COVID-19 restrictions in China have held aloft the most innocuous of objects: a blank sheet of paper.
The big picture: Blank signs were previously displayed during the Hong Kong protests in 2020 and the demonstrations in Russia earlier this year against the invasion of Ukraine. As one protester in Beijing told Reuters, "The white paper represents everything we want to say but cannot say."
Driving the news: Over the weekend, images and videos of students at prestigious universities in Beijing and Nanjing protesting with blank pieces of paper spread widely online.
Flashback: Protesters in Hong Kong turned to blank signs after a national security law imposed from Beijing meant displaying pro-democracy slogans could be deemed an act of sedition or terrorism.
After the invasion of Ukraine, there were also scattered incidents in Russia of individuals being detained after standing in public squares with blank signs — or, in one instance, miming that they were holding "invisible" signs.
What to watch: In China, where public dissent is often quickly suppressed, protesters standing in silence with blank signs pose a more subtle challenge to the authorities.
Go deeper