William Barr says it's "increasingly more likely" DOJ indicts Trump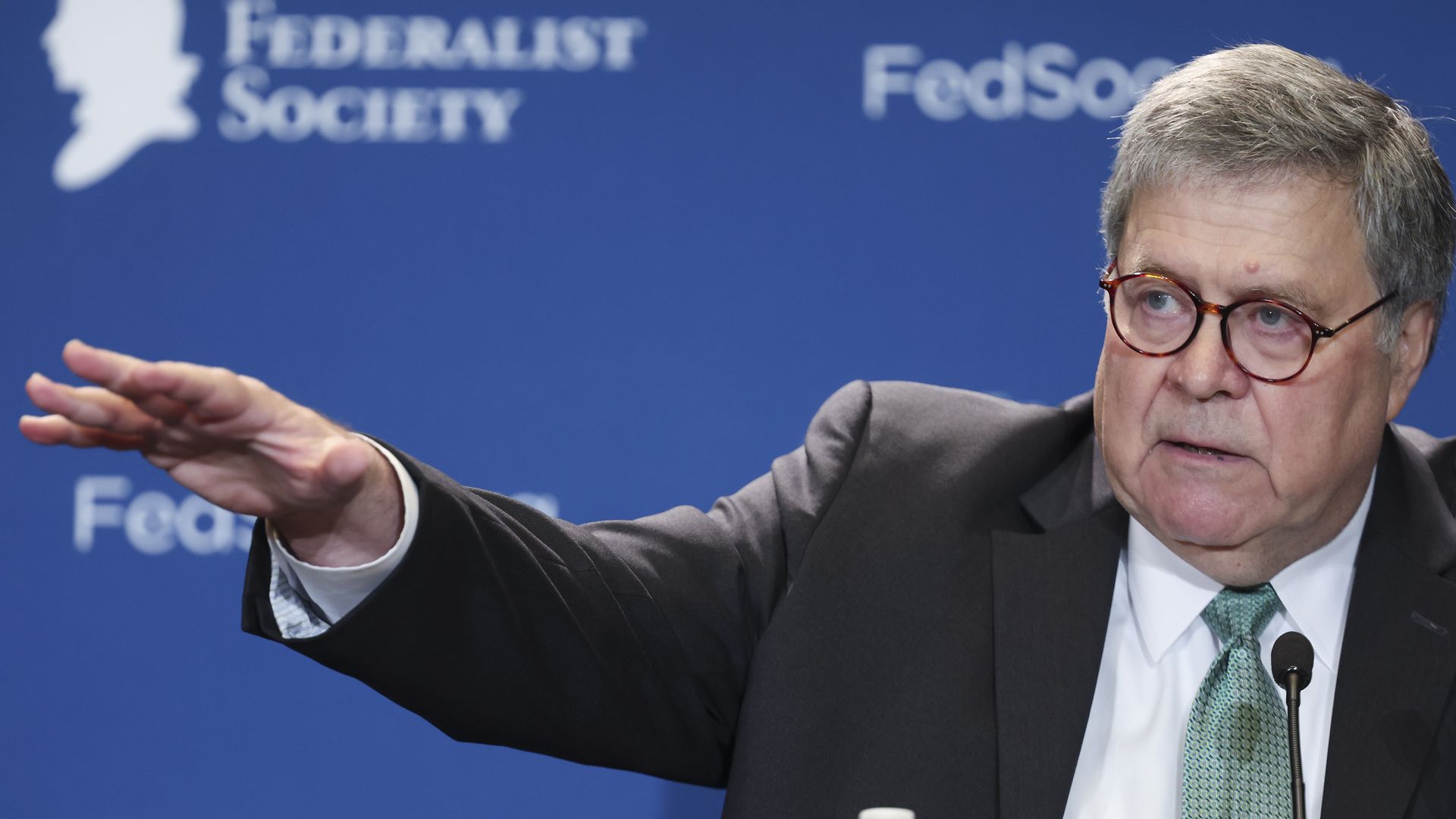 The Justice Department has a legitimate basis for indicting former President Trump over the classified documents allegedly taken to Mar-a-Lago, former Attorney General Bill Barr said in an interview with PBS Friday night.
The big picture: Barr's comments came hours after current Attorney General Merrick Garland announced a special counsel to oversee the federal criminal investigations into Trump's efforts to overturn the 2020 election and handling of classified documents.
Details: Barr said on PBS' "Firing Line" program that he thinks the DOJ has enough evidence to indict the former president when it comes to the Mar-a-Lago documents probe.
"Given what's gone on, I think they probably have the evidence that would check the box," he said. "They have the case."
He said it has become "increasingly more likely" that Trump will be indicted.
Zoom in: Barr said a president should be indicted if they commit a crime, "especially a serious crime," he said.
"If the Department of Justice can show that these were indeed very sensitive documents, which I think they probably were, and also show that the president consciously was involved in misleading the department, deceiving the government, and playing games after he had received the subpoena for the documents, those are serious charges," Barr said in the interview. 
On Friday, Garland announced veteran prosecutor Jack Smith would serve as a special counsel to oversee the federal criminal probe into Trump, a move aimed to avoid a conflict of interest, Axios reports.
More from Axios:
Go deeper