Poland, NATO say deadly explosion likely caused by Ukraine air defense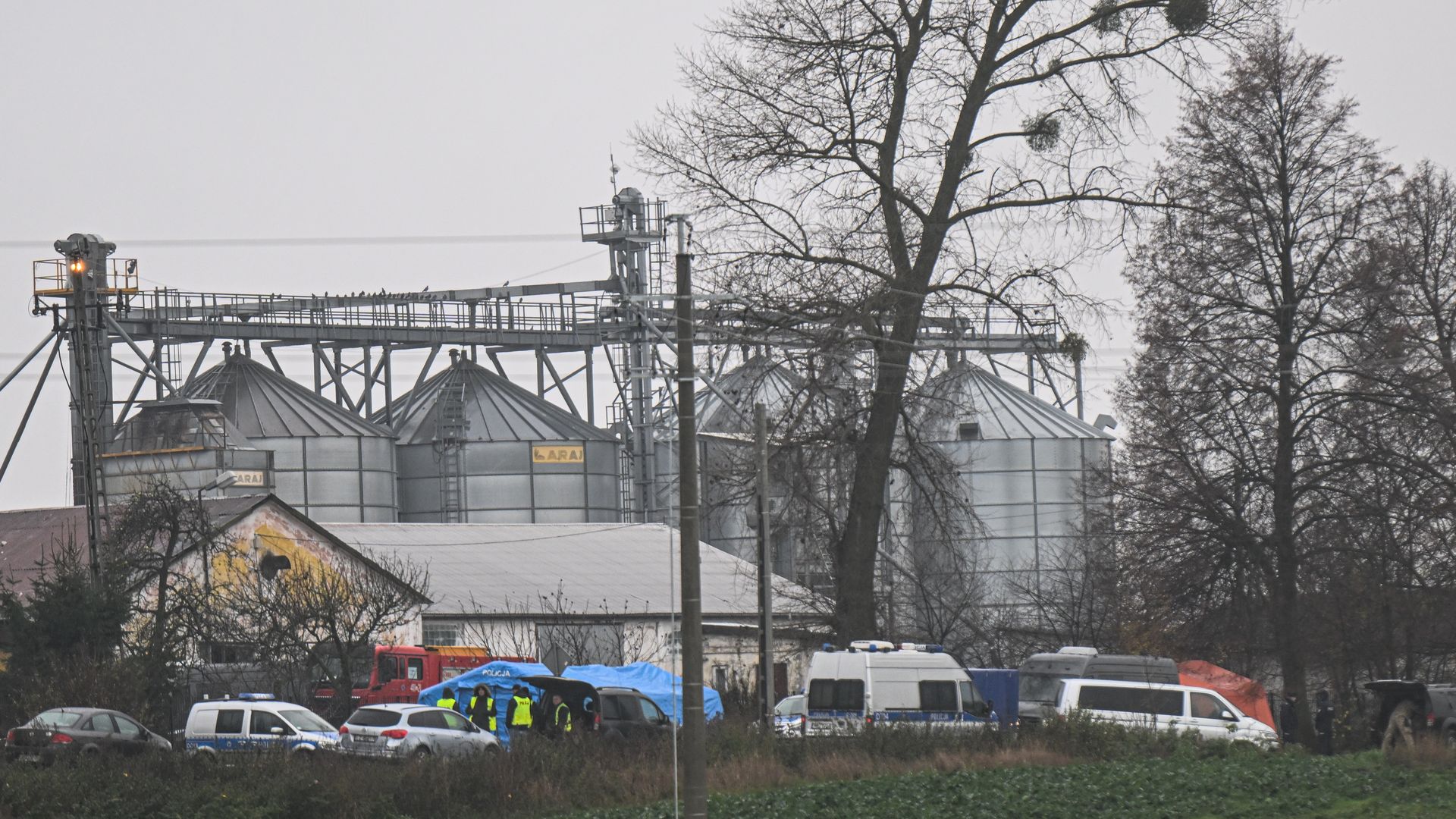 Polish President Andrzej Duda said on Wednesday that the explosion that killed two people near the country's border with Ukraine appears to be an "unfortunate accident," not an "intentional attack."
The big picture: Duda said it was "very likely" the explosion was caused by Ukrainian air defenses. The missile "unfortunately fell on Polish territory" as Ukraine defended itself against Russian strikes, he said.
Duda added that the projectile that caused the blast was "most likely" Russian-made, but officials have "no proof at the moment that it was a missile fired by the Russian side."
Ukraine has previously denied it was to blame for the blast and accused Moscow of a "serious escalation." Russia also denied responsibility.
The explosion in the Polish village of Przewodów — about four miles from the Ukraine border — happened on the same day Russia launched one of its biggest barrages of strikes against Ukrainian cities since the beginning of the war.
Duda said that "unfortunately" many of the missiles fired by Russia targeted western Ukraine.
NATO Secretary General Jens Stoltenberg on Wednesday echoed Duda's comments, saying the explosion was most likely caused by a defense missile fired by Ukraine while defending itself against the Russian strikes.
But he stressed that "this is not Ukraine's fault."
"Russia bears ultimate responsibility as it continues its illegal war against Ukraine," he said after meeting with NATO envoys to discuss the explosion and how to move forward.
"We agreed that we need to stay vigilant, calm and closely coordinated. We will continue to consult and monitor the situation very closely. NATO stands united and we will always do what is necessary to protect and defend all Allies," Stoltenberg said.
Stay of play: The blast caused alarm for NATO, which has so far avoided any moves that would bring it directly into a conventional conflict with Russia, a nuclear power.
President Biden, who was in Indonesia for the G20 summit, said he and the leaders of eight allied countries had agreed during an emergency meeting to support Poland's investigation into the explosion.
Biden did not attribute any blame for the explosion, but told reporters that based on initial assessments of the trajectory of the projectile that caused the blast, it was "unlikely" that it was fired from Russia.
Editor's note: This is a developing story. Please check back for updates.
Go deeper