The Latinos who made history in the midterm elections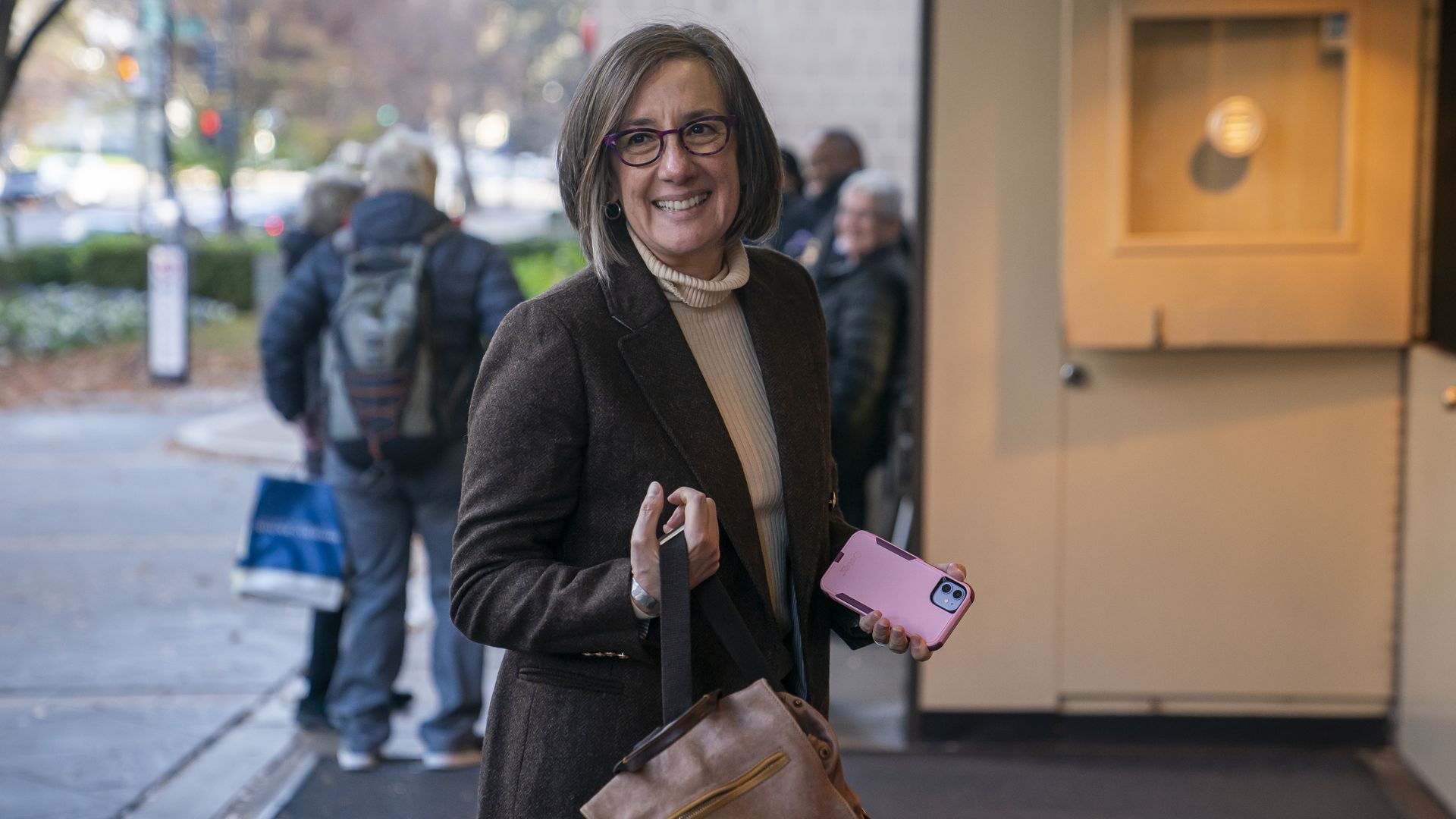 Several Latinos made history during the midterm elections across the U.S.
Driving the news: Among them are Delia Ramirez (D), a Guatemalan American state legislator whose election makes her Illinois' first Latina member of Congress, as well as California's House candidate Robert Garcia (D), who will be the first out LGBTQ immigrant in Congress as a gay man from Peru.
Republican Lori Chavez-DeRemer, a Mexican American and former small-town mayor, will become Oregon's first Latina in Congress alongside Andrea Salinas, a Democratic state lawmaker who is also Mexican American.
Democrat Yadira Caraveo, a pediatrician and the daughter of Mexican immigrants, will become Colorado's first Latina in Congress.
25-year-old Maxwell Frost (D), who is Afro-Latino, will be the first member of Gen Z in Congress.
Anna Paulina Luna, a Republican U.S. Air Force veteran, will become Florida's first Mexican American woman in Congress.
Sen. Alex Padilla (D-Calif.), who was first appointed to fill Vice President Kamala Harris' former seat by California's Democratic Gov. Gavin Newsom nearly two years ago, became the first Latino elected to represent the state in the Senate.
Why it matters: Despite growing recognition of their power as a voting bloc, Latinos remain underrepresented in the federal government.
Hispanics make up 19% of the U.S. population but only 9% of House lawmakers and 6% of senators. The majority of those seats are held by Democrats.
The big picture: This year, 50 Latino Democrats and 33 Hispanic Republicans ran for U.S. House seats, according to both parties.
Editor's note: This article has been updated to include the latest election wins and corrected to reflect that Robert Garcia is from Peru, not Puerto Rico.
Go deeper