Lindsey Graham must testify in 2020 election probe, Supreme Court rules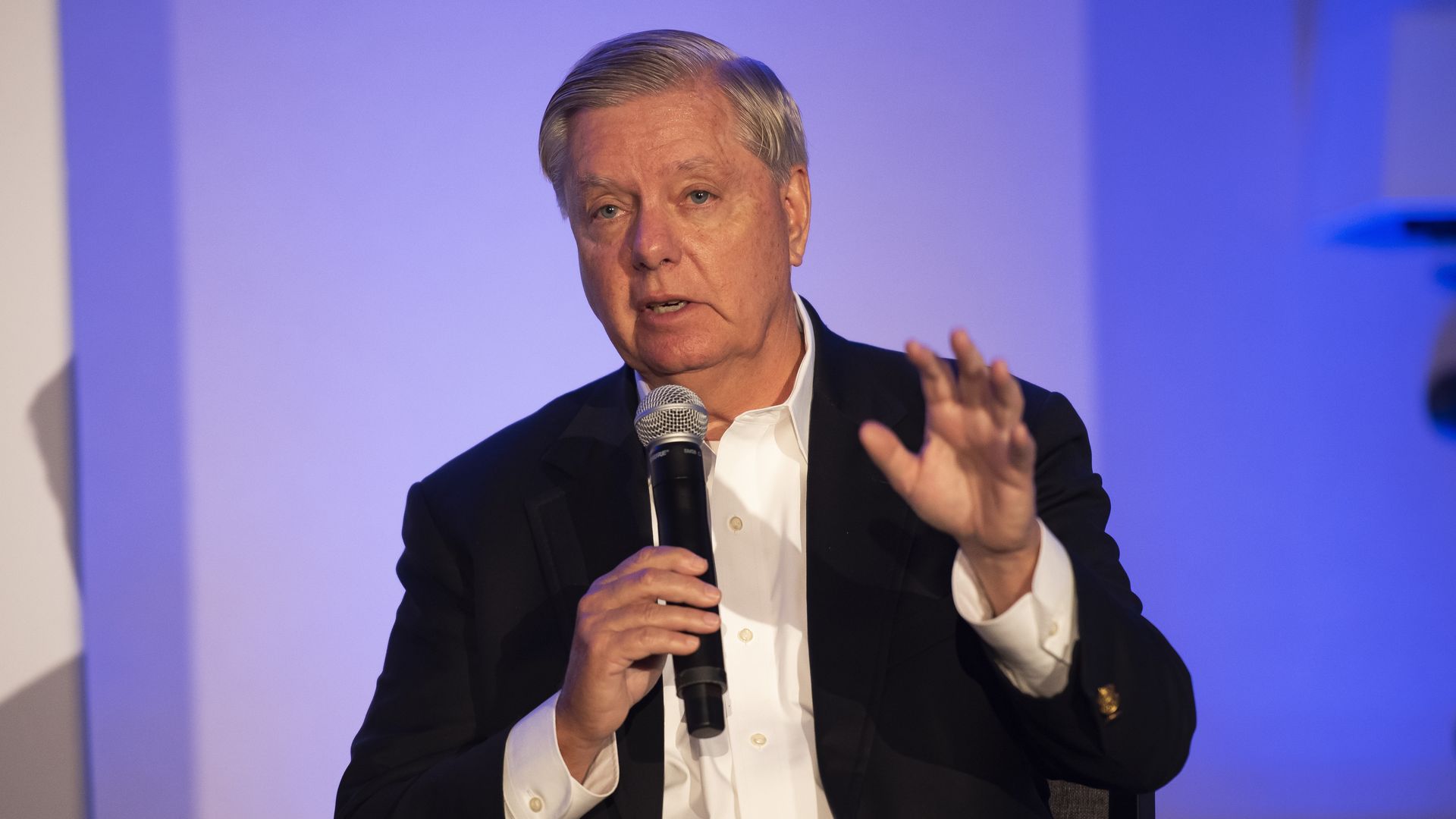 The Supreme Court on Tuesday rejected Sen. Lindsey Graham's (R-S.C.) petition to temporarily block a subpoena seeking his testimony as part of a Georgia probe into efforts to overturn the 2020 election.
Why it matters: The move comes after Graham filed an emergency request to the court arguing that he is shielded from such probes as a sitting senator. It's the latest development in Graham's bid to avoid giving testimony in a case that has entangled Trump allies.
What they're saying: "The lower courts assumed that the informal investigative fact-finding that Senator Graham assertedly engaged in constitutes legislative activity protected by the Speech or Debate Clause [...] and they held that Senator Graham may not be questioned about such activities," the Supreme Court's unsigned order states.
"The lower courts also made clear that Senator Graham may return to the District Court should disputes arise regarding the application of the Speech or Debate Clause immunity to specific questions."
"Accordingly, a stay or injunction is not necessary to safeguard the Senator's Speech or Debate Clause immunity," says the order, which did not note dissents.
Worth noting: Fulton County prosecutors had said in response to Graham's request that the special grand jury overseeing the investigation "will unquestionably face delays and disruptions that will affect the entirety of its tenure" if the court temporarily blocks the subpoena.
Editor's note: This story has been updated with additional details from the order.
Go deeper