Arizona's Republican AG calls election fraud claims "horses**t"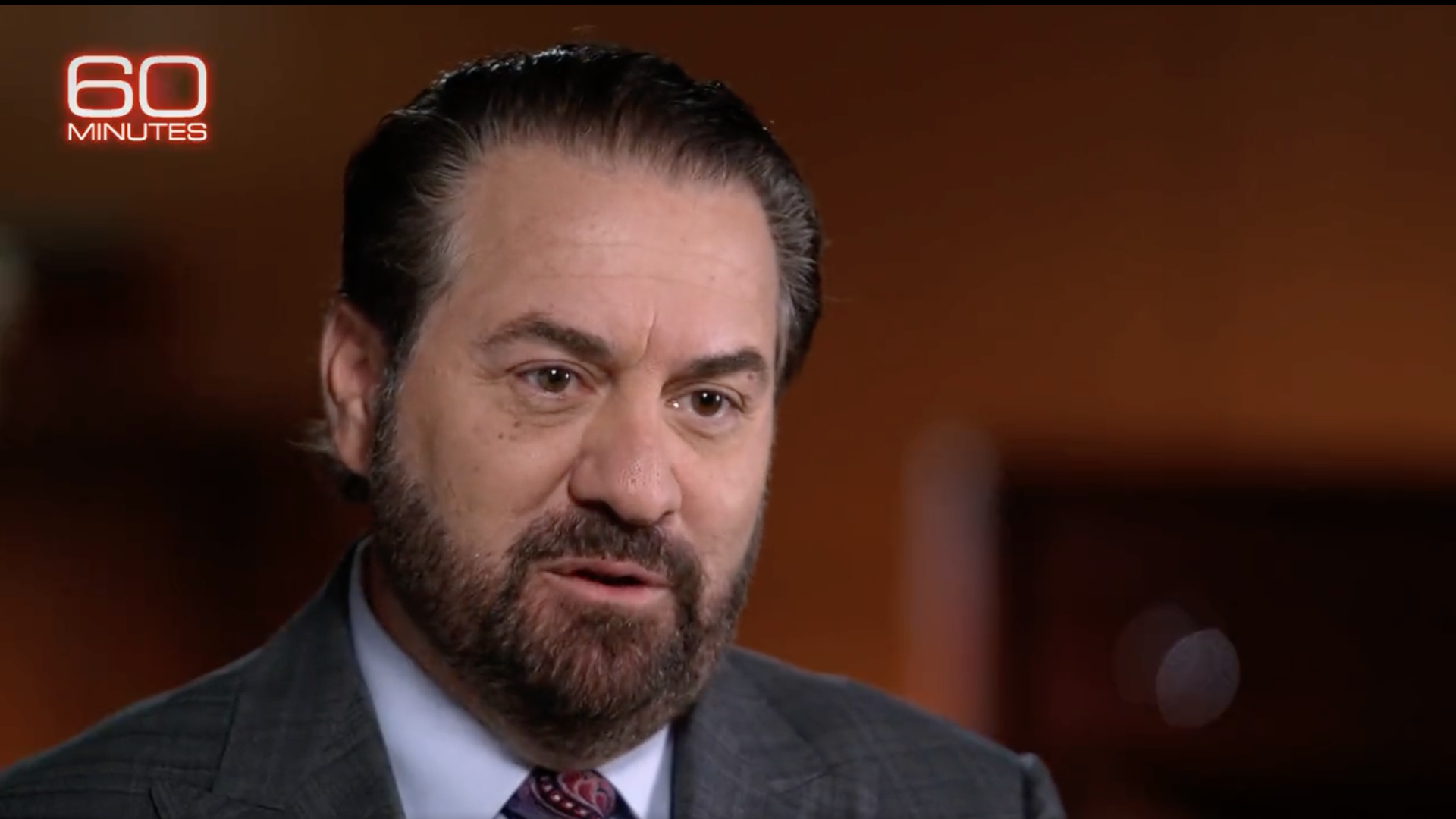 Arizona's Republican Attorney General Mark Brnovich called 2020 election deniers "clowns that throw stuff against the wall and see what sticks" in an interview with CBS' "60 Minutes" broadcast Sunday.
Why it matters: Brnovich, who voted for former President Trump in 2020, noted that Kari Lake, the Republican nominee for governor, "is a denier," adding: "It's like a giant grift in some ways." 
Worth noting: Brnovich told CBS' Scott Pelley that Trump called him after the presidential election and said "all you gotta do is say the election's fraudulent, and you will be a superstar, you'll be the most popular guy in America."
The outgoing attorney general said he told Trump he didn't become attorney general to be a star and he didn't need anybody, "whether it's a former president, or any other person validating what I'm doing and why I'm doing it."
By the numbers: After extensive investigations, Arizona officials have indicted 12 people in cases involving a total of 12 ballots in a state President Biden won by 10,000 votes.
The bottom line: Brnovich told Pelley election officials "deal in facts and evidence" and claims of fraud are "horses**t."
"Most of it's horses**t, and I've been trying to scrape it off my shoes for the last year," he added.
Thought bubble: Brnovich's position on election fraud has been inconsistent and his vocal opposition to election denialism is pretty newfound.
Zoom in: He was the first noteworthy elected Republican in Arizona to say Trump lost the 2020 election. And Brnovich urged the Justice Department earlier this month to investigate the conservative nonprofit True The Vote for its grifting on its "2000 Mules" movie — which has made claims about the 2020 election that have been widely debunked.
But during his unsuccessful GOP primary campaign for the state's U.S. Senate seat, Brnovich put out an "interim report" on the "audit" investigation, which the Republican-led Maricopa County refuted for being "full of false innuendo and misrepresentations."
He also said on Steve Bannon's podcast "we all know what happened in 2020."
The big picture: More than 200 election deniers — candidates promoting baseless claims that the 2020 election was stolen from Trump — will appear on November general election ballots across the U.S, Axios' David Nather notes.
The Republican nominees for Arizona governor, secretary of state and attorney general all deny the legitimacy of the 2020 presidential election.
Meanwhile, the Justice Department and the FBI have identified Arizona as one of the top states for threats to election officials and poll workers due to widespread misinformation about election fraud.
Representatives for Trump did not immediately respond to Axios' request for comment.
Go deeper: Democrats fear Arizona Republican Kari Lake will be a big star
Editor's note: This article has been updated with further context.
Go deeper