Raleigh, North Carolina, shooting leaves at least 5 people dead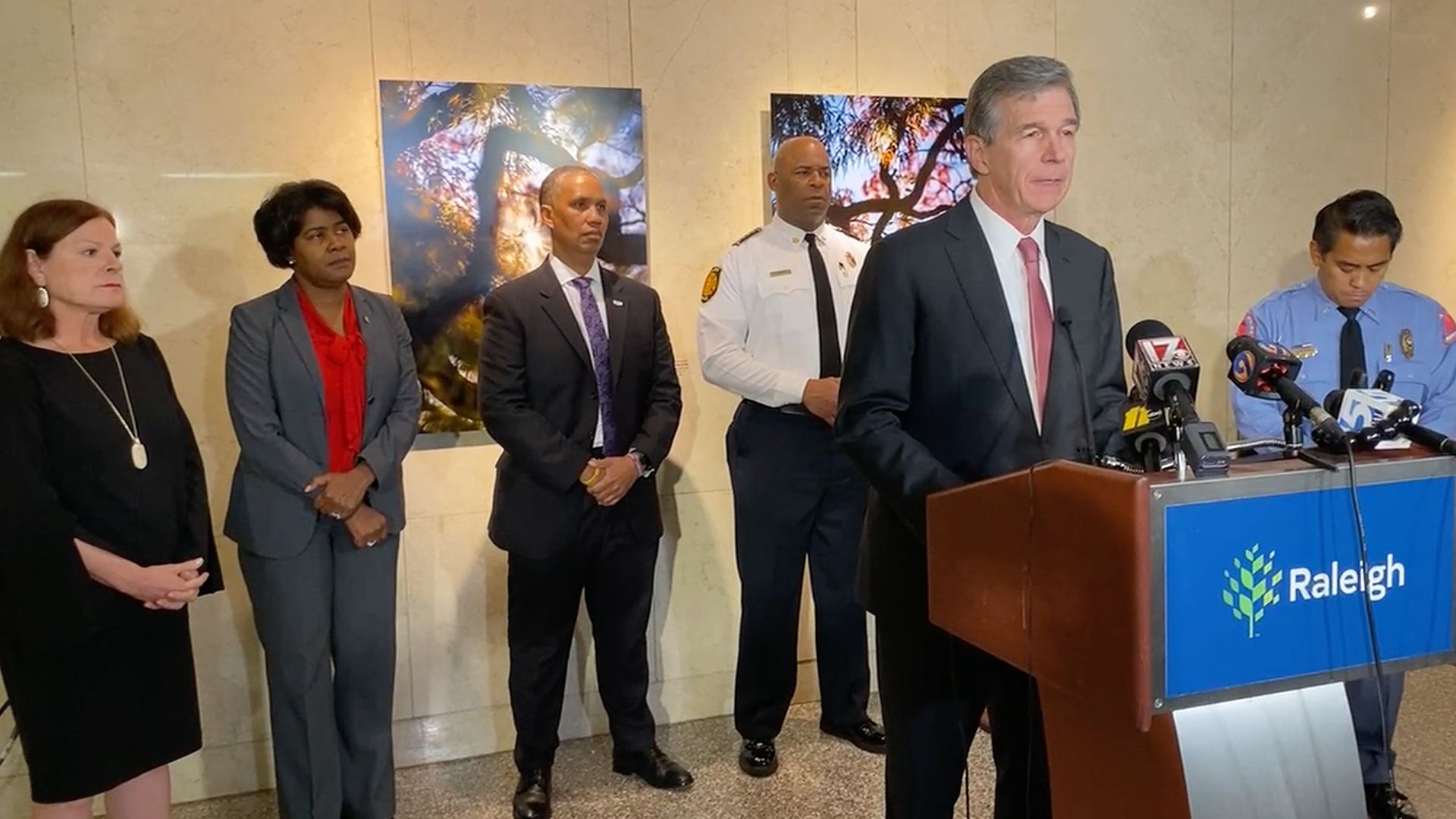 A teenage suspect who police allege was a shooter in an incident that left five people, including an off-duty police officer, dead in Raleigh, North Carolina is hospitalized in critical condition, officials said Friday morning.
The latest: Wake County District Attorney Lorrin Freeman told Axios Friday petitions have been filed against the suspect, but her office is seeking to have the case transferred to superior court, where the teen would be tried as an adult.
That all depends on the suspect's condition, however, which Freeman's office is closely monitoring.
"A 15-year-old white male suspect" was taken into custody and is in critical condition, police chief Estella Patterson said at a press conference. Police did not name the suspect, but identified four of the five victims.
The five people who died in the shooting are Nicole Conners, 52; Susan Karnatz, 49; Mary Marshall, 35; Raleigh police officer Gabriel Torres, 29; and a 16-year-old white male.
An officer who was injured in the shooting has been treated and released from the hospital. One other person who was injured remains hospitalized in critical condition, police said.
Details: Lt. Jason Borneo, of the Raleigh Police Department, said at a briefing late Thursday that a juvenile male suspect, whom he didn't name, was taken into custody at 9:37pm and there was no further threat to the community.
Borneo said an officer who responded to the shooting near a public greenway was taken to a local hospital, along with another victim. The officer has since been released, but the other victim remained in a critical condition.
Driving the news: Raleigh Police Department officers tweeted just before 6pm that officers were responding to a shooting in the area of the Neuse River Greenway, a popular bike trail for Raleigh residents northeast of downtown, and urged residents to "remain in their homes."
Raleigh Mayor Mary-Ann Baldwin said at a Thursday evening briefing that at least two people were transported to a local hospital, including a responding officer.
The Bureau of Alcohol, Tobacco, Firearms and Explosives in Charlotte confirmed it was among the multiple law enforcement agencies responding to the shooting.
What they're saying: President Joe Biden said in a statement Friday that there have been "too many mass shootings across America," referencing the Buffalo and Uvalde attacks from earlier this year.
"Enough," he said. "We've grieved and prayed with too many families who have had to bear the terrible burden of these mass shootings. Too many families have had spouses, parents, and children taken from them forever."
Biden also praised first responders in his statement, adding that his administration and North Carolina Gov. Roy Cooper will work with local authorities to investigate the shooting.
"Tonight terror has reached our doorstep," Cooper said at the briefing Thursday evening. "The nightmare of every community has come to Raleigh.
"All of us have many questions, but as we seek answers to those questions, let's all pray for these victims, their families, the communities that have been shocked by this, and that we all depend on each other and help each other during this difficult period of time," Cooper added.
The big picture: Thursday's shooting in Raleigh was the deadliest in North Carolina this year, according to the Gun Violence Archive.
There have been more than 500 mass shootings this year in which at least four gunshot victims have been killed or injured in the U.S., per the nonprofit group.
Editor's note: This article has been updated with new details throughout.
Go deeper