DOJ appeals appointment of special master in Mar-a-Lago probe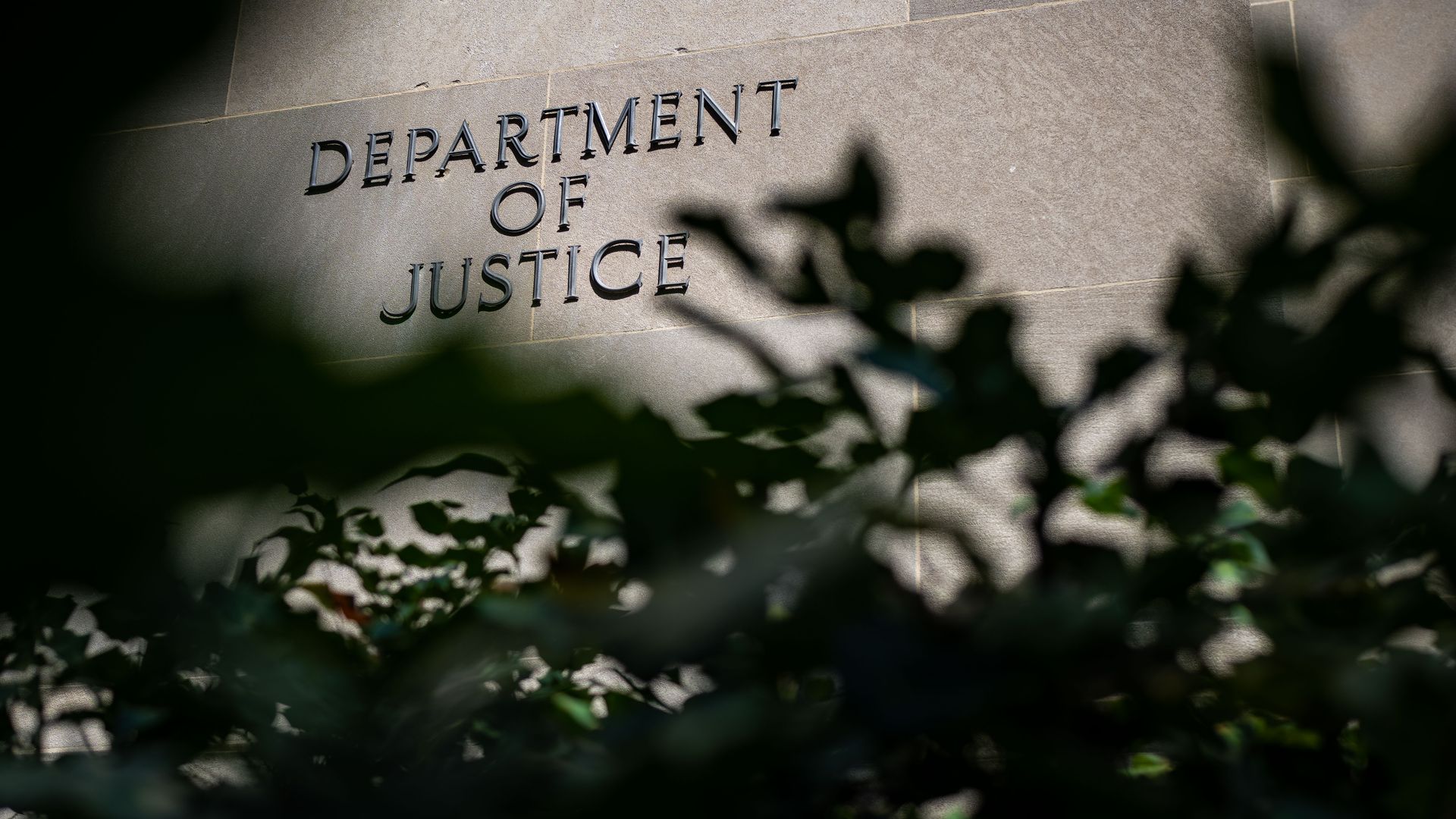 The Justice Department on Friday officially appealed the decision to appoint a special master to review documents retrieved during the FBI's search at Mar-a-Lago.
Why it matters: The DOJ has opposed former President Trump's request for a special master, citing national security interests and arguing that it would hinder its investigation into Trump's handling of classified records.
The brief is the latest development in the DOJ's ongoing litigation with Trump.
What they're saying: "The uncontested record demonstrates that the search was conducted in full accordance with a judicially authorized warrant, and there has been no violation of Plaintiff's rights—let alone a 'callous disregard' for them," per the brief, which was filed with the 11th Circuit Court of Appeals.
"Plaintiff has failed to meet his burden in establishing any need for the seized records—indeed, a substantial number of them are not even his—or in establishing any irreparable injury in their absence."
The DOJ reiterated its argument that the special master review delays its ability to use recovered materials for national security and criminal investigative purposes, saying the original court decision erroneously created a distinction between the two.
Even if Trump's claims that he declassified documents were true, "the records could still be evidence of obstruction of justice because the grand-jury subpoena sought evidence of all records that were marked as classified," the brief said.
The big picture: U.S. District Judge Aileen Cannon's ruling last month granted Trump's request for a third-party review of sensitive documents, in a move that many legal experts considered problematic, while temporarily blocking "the government from reviewing and using the seized materials for investigative purposes" but not for national security interests.
The federal appeals court later granted the DOJ's request to continue reviewing classified materials from Trump's Florida residence for its ongoing criminal investigation.
Trump on Thursday experienced another setback when the Supreme Court rejected his petition to allow the special master to review classified documents seized at Mar-a-Lago.
Worth noting: The special master tapped to review the docs — former New York federal judge Raymond Dearie — appeared deeply skeptical of the arguments put forth by Trump's legal team in an opening hearing.
This story has been updated with additional information.
Go deeper