White House: Biden's "Armageddon" warning not based on any new intel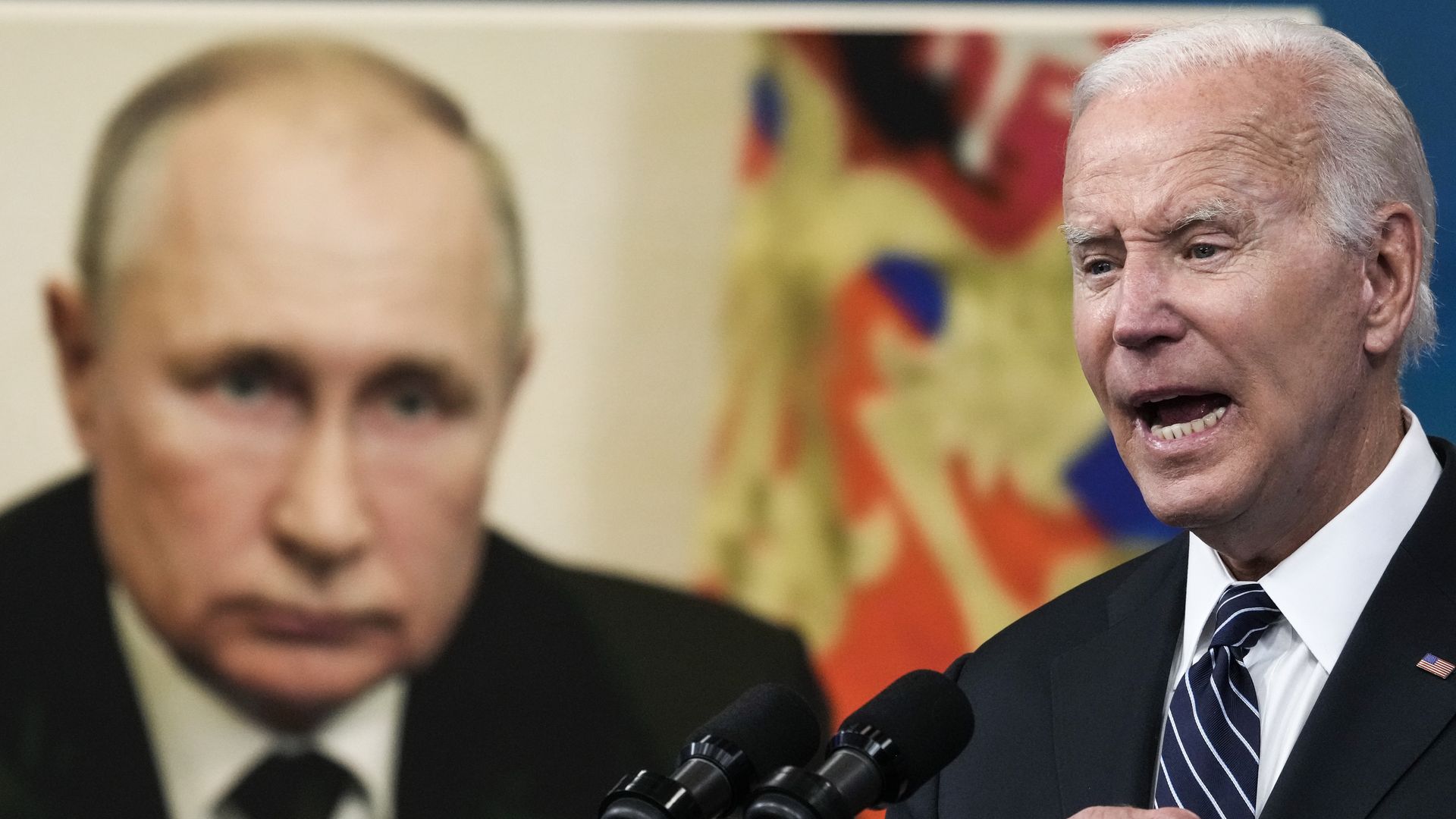 The United States did not have any new intel about Russia and nuclear weapons before President Biden's stark "Armageddon" warning, White House press secretary Karine Jean-Pierre said Friday.
The big picture: Biden warned Thursday that the U.S. faces the highest chance of "Armageddon since Kennedy and the Cuban missile crisis" after Russian President Vladimir Putin issued a veiled nuclear threat last month.
What she said: "The president was speaking about concerns about Putin's threats to use nuclear weapons," Pierre said.
"We have not seen any reason to adjust our own strategic nuclear posture," she added. "Nor do we have indications that Russia is preparing to imminently use nuclear weapons."
Flashback: Biden's "Armageddon" comments came after Putin promised at the end of September to use "all the means at our disposal" to protect Russia.
Biden said at a fundraiser Thursday night that Putin "is not joking when he talks about potential use of tactical nuclear weapons or biological or chemical weapons because his military is, you might say, significantly underperforming,"
"First time since the Cuban missile crisis, we have a direct threat of the use nuclear weapon if in fact things continue down the path they are going," he added.
Kremlin spokesperson Dmitry Peskov said Biden's warning was "an appeal to start yet another world war with unpredictable, monstrous consequences," according to RIA, a Russian state-owned news agency, per Reuters.
Go deeper: Biden: Putin could escalate "prospect of Armageddon" with nuclear weapons
Editor's note: This story has been updated with additional reporting.
Go deeper