UN Human Rights Council rejects debate on Xinjiang abuses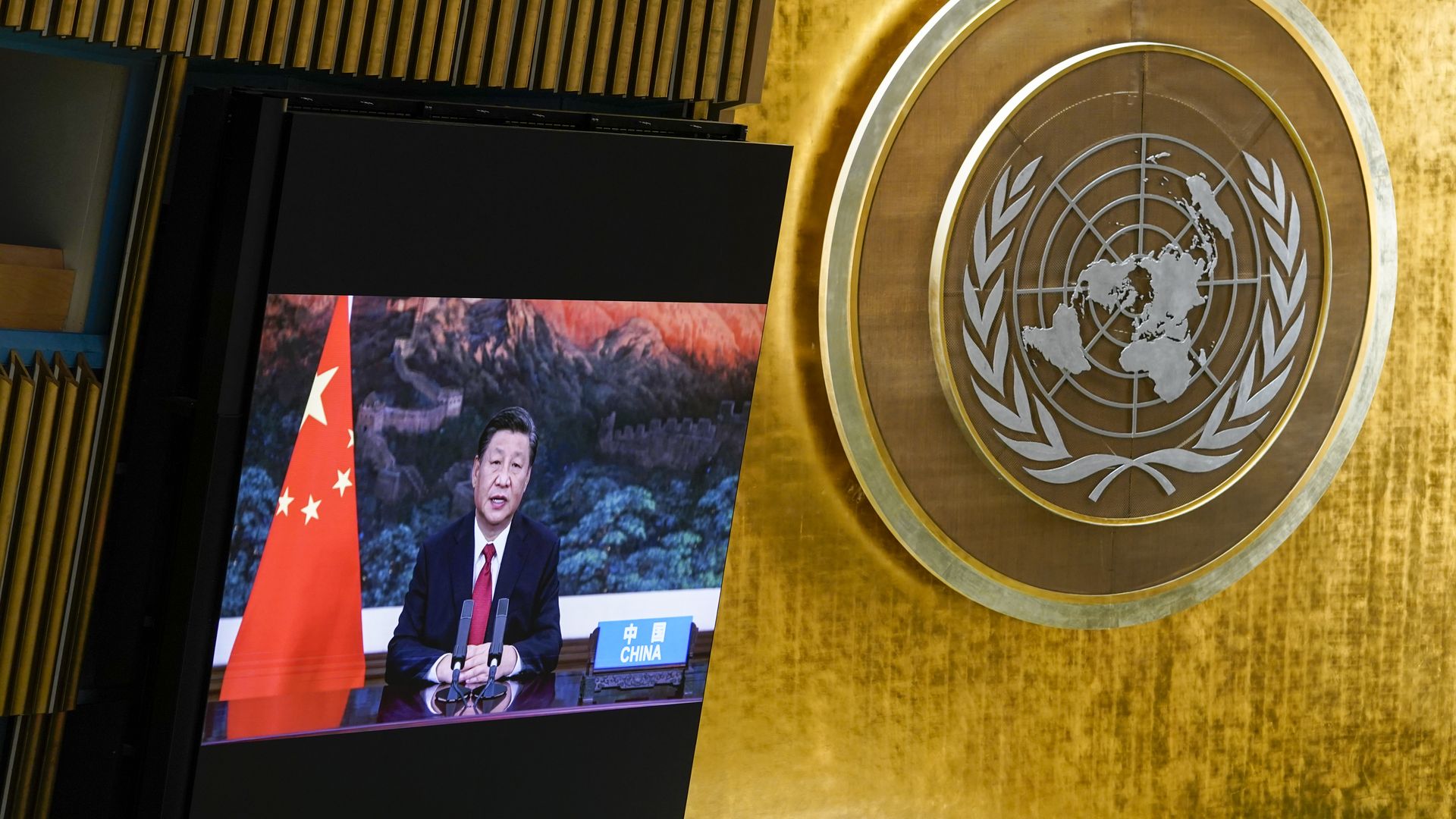 The UN Human Rights Council on Thursday rejected a Western-led motion to hold a debate on China's alleged human rights violations in Xinjiang after a UN report concluded the Chinese government's actions against the Uyghurs and other ethnic minorities in the region may constitute crimes against humanity.
Driving the news: Nineteen countries voted against the motion, 17 voted in favor, and 11 abstained. It's only the second time in the U.N. body's 16-year history that a motion has been defeated, according to Reuters.
The United States, Canada and Britain were among the countries that called for the motion.
Cuba, Pakistan, Venezuela, several African nations and China were among those who voted against it. It needed a simple majority to pass. There was a rare burst of applause after the result was announced at the meeting.
What they're saying: "This is a disaster. This is really disappointing," said Dolkun Isa, president of the World Uyghur Congress, per Reuters. "We will never give up but we are really disappointed by the reaction of Muslim countries."
Qatar, United Arab Emirates, Indonesia and Pakistan were among the Muslim-majority countries that rejected the motion.
The World Uyghur Congress and dozens of other Uyghur organizations called on UN agencies and experts "to take concrete action according to their mandates."
Chen Xu, China's ambassador to the UN, said shortly before the vote that "today China is targeted. Tomorrow any other developing country could be targeted."
U.S. Ambassador Michèle Taylor said in a statement following the vote that she was "disappointed" by the result.
"No country should be immune from a discussion at the Council.  We will continue to work closely with our partners to seek justice and accountability for victims of human rights abuses and violations, including the Uyghurs in Xinjiang," she added.  
Between the lines: The motion was the first time China's human rights record has been specifically brought up for a vote at the council.
The defeat of the motion shows the Chinese government's strong influence over nations on the council. The council's seats rotate among UN member states each year.
The big picture: Dozens of UN independent experts released a statement last month, urging China to address "grave human rights violations" in Xinjiang.
The statement followed a report by former UN human rights chief Michelle Bachelet detailing the Chinese government's "serious human rights violations" in Xinjiang. Bachelet released the long-awaited report just before the end of her term in late August.
The U.S. and other Western countries have accused the Chinese government of committing "genocide" and "crimes against humanity" in Xinjiang. The Chinese government denies any abuses.
Editor's note: This story has been updated with additional details throughout.
Go deeper