Updated Sep 26, 2022 -

World
Putin grants Russian citizenship to whistleblower Edward Snowden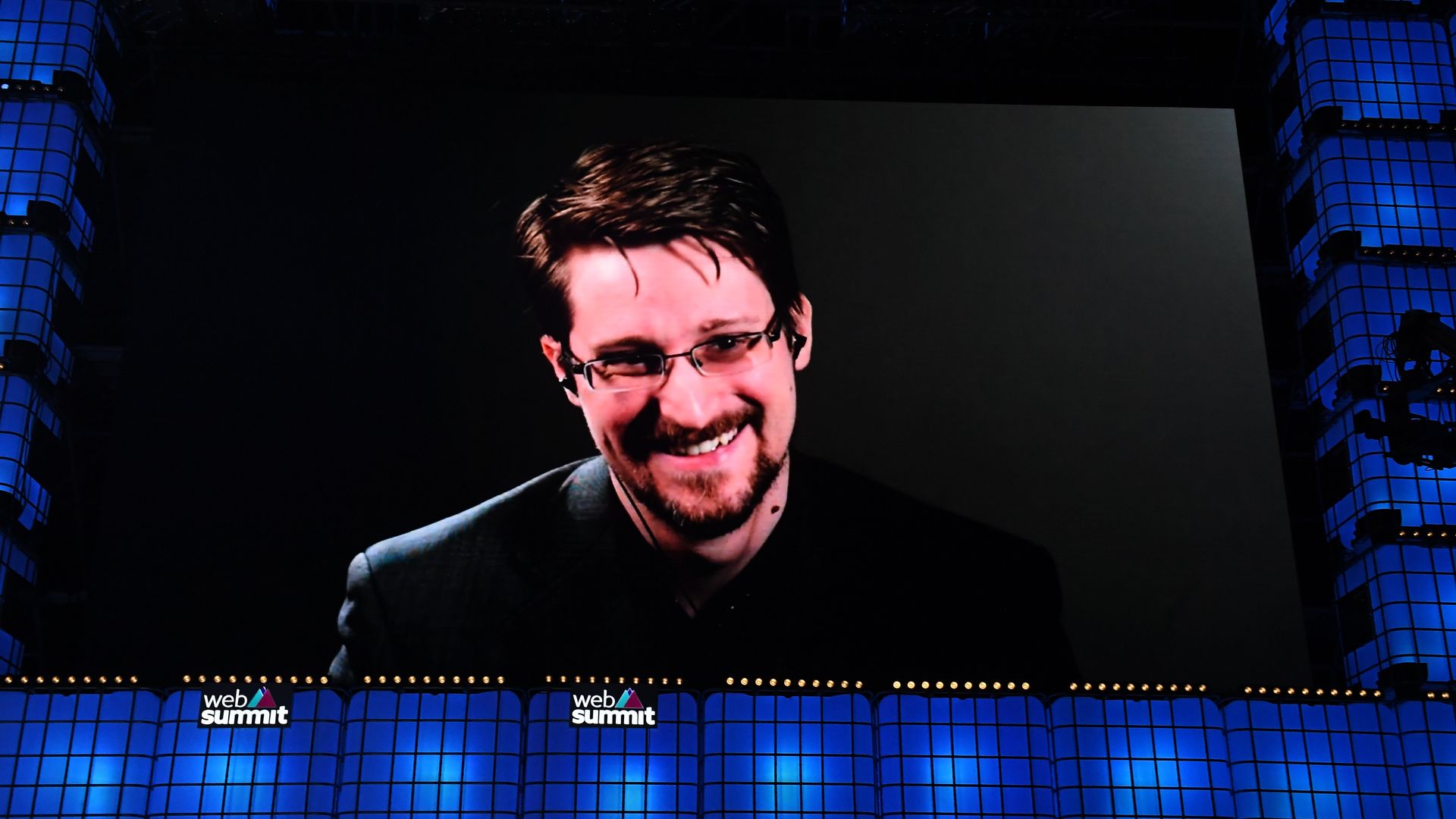 Russian President Vladimir Putin signed a decree on Monday granting Russian citizenship to former National Security Agency contractor Edward Snowden.
Driving the news: Snowden fled the United States and was given asylum in Russia after revealing classified documents about the U.S. government's mass surveillance program in 2013.
Snowden was granted permanent residency in Russia in October 2020, but his lawyers said at the time that he was not considering applying for Russian citizenship.
Context: After a two-year bipartisan investigation, the House intelligence committee issued a report in 2016, refuting claims that Snowden acted as a privacy whistleblower when he removed 1.5 million classified documents from secure NSA networks.
The report called Snowden's actions "the largest and most damaging public release of classified information in U.S. intelligence history."
The leak "caused tremendous damage to national security, and the vast majority of the documents he stole have nothing to do with programs impacting individual privacy interests — they pertain instead to military, defense, and intelligence programs of great interest to America's adversaries."
Snowden replied to the release of the report with a series of Tweets, which were posted on the Russian internet news outlet RT.com: "Unsurprising that HPSCI's report is rifled [sic] with obvious falsehoods. The only surprise is how accidentally exonerating it is."
Former President Donald Trump said in 2020 that he would take a "very good look" at pardoning Snowden, prompting bipartisan rebuke.
What they're saying: "Our position has not changed. Mr. Snowden should return to the United States where he should face justice as any other American citizen would," State Department spokesperson Ned Price said Monday during a news briefing.
"Perhaps the only thing that has changed is that, as a result of his Russian citizenship, apparently now he may well be conscripted to fight in Russia's war in Ukraine," Price added.
State of play: The decree comes as Russia has suffered a series of stinging losses in Ukraine on the back of a successful and rapid counteroffensive launched by Ukrainian forces this month.
Editor's note: This story has been updated with a statement from the State Department's spokesperson.
Go deeper