Russian-controlled Ukraine regions vote on whether to join Russia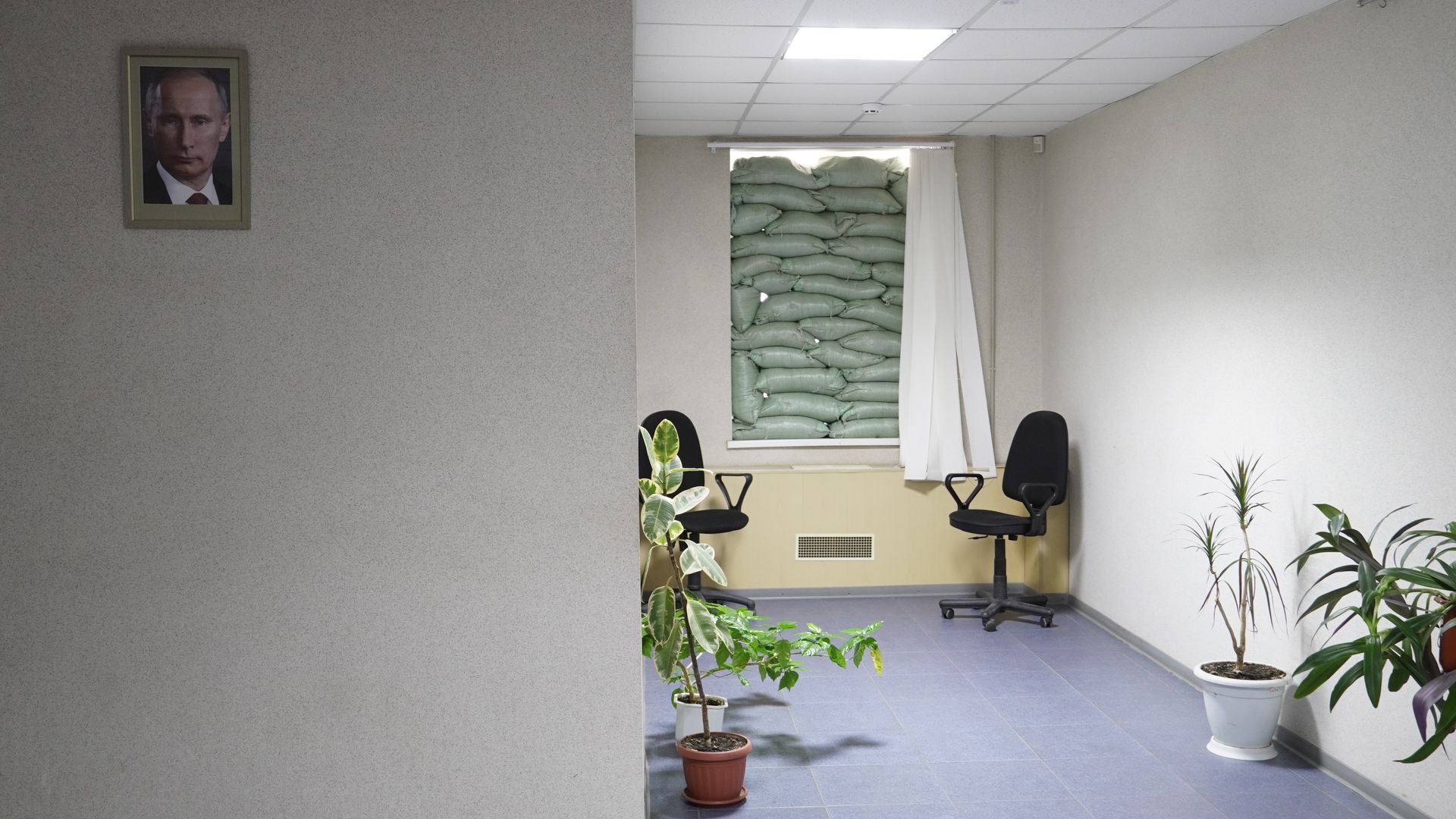 Residents in Russian-controlled areas of Ukraine began voting in referendums on joining Russia on Friday morning.
The big picture: Russian-installed leaders were holding votes in the Luhansk, Donetsk, Kherson and Zaporizhzhia regions from Friday through Tuesday in what's been widely slammed by Ukrainian, Western and other world leaders as a sham that could lead to the annexation of nearly 15% of Ukraine.
Driving the news: Kirill Stremousov, a leader of the Russian occupation administration in Kherson, in a statement hailed the referendum — which asks, "Do you wish to secede from Ukraine and create an independent state that will enter the Russian Federation?" — as a "historic choice," per the New York Times.
He claimed voting was taking place "in accordance with international law."
Yes, but: Serhiy Gaidai, the Ukrainian governor of the Luhansk region, said in a Telegram post that a boss in the Russian-controlled town of Bilovodsk told employees that voting would be mandatory.
"Those who will not take part in the voting will be automatically dismissed from their jobs" and their details given to security officials, Gaidai said.
In the Russian-occupied city of Starobilsk, "authorities forbade" locals from leaving until Tuesday and armed groups were going around homes and forcing people to participate "in the so-called 'referendum,'" according to Gaidai.
What they're saying: President Biden in his address to the United Nations General Assembly this week denounced the voting as "a sham referenda to try to annex parts of Ukraine, an extremely significant violation of the UN Charter."
The G7 foreign ministers echoed Biden's sentiments in a statement Thursday that also called "any annexation of Ukrainian territory" a "gross violation of Ukraine's sovereignty."
Editor's note: This article has been updated with new details throughout.
Go deeper