Biden: "The pandemic is over"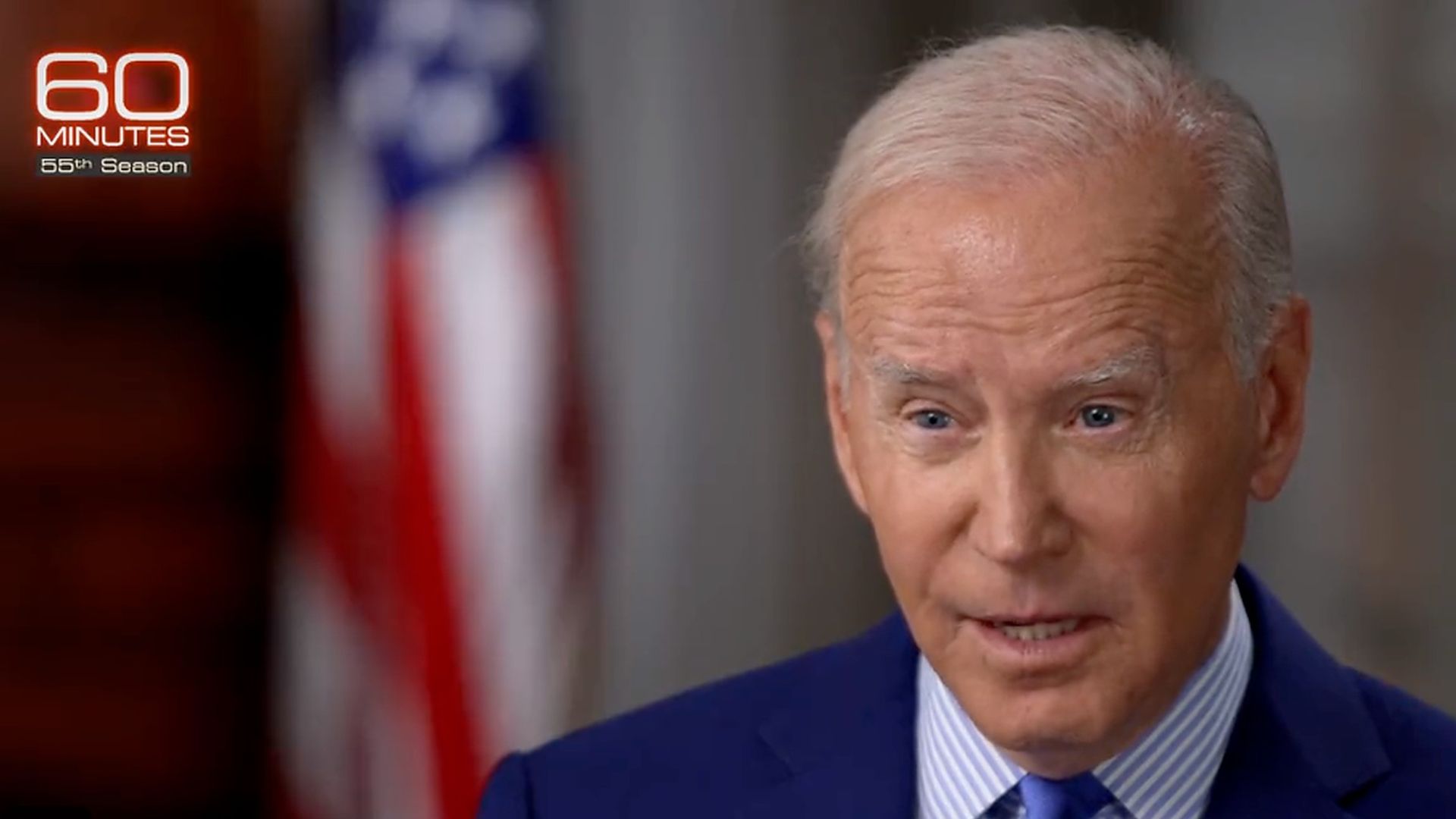 President Biden declared the COVID-19 pandemic "over" in an interview with CBS' "60 Minutes" airing Sunday evening.
What he's saying: "The pandemic is over," Biden told CBS' Scott Pelley. "We still have a problem with COVID. We're still doing a lot of work on it ... but the pandemic is over."
"If you notice, no one's wearing masks. Everybody seems to be in pretty good shape," said Biden in the interview, filmed before he flew to the U.K. to attend Queen Elizabeth II's funeral.
"So I think it's changing. And I think this is a perfect example of it."
The big picture: The Biden administration last month extended the public health emergency declaration for COVID through Oct. 13.
By the numbers: There were just over 440,000 new COVID cases and nearly 3,000 deaths from the virus in the U.S. in the past week, according to data from Johns Hopkins University.
That compares with the record high of 5.6 million-plus cases over seven days last January and the record of more than 23,300 deaths over seven days in January 2021, according to JHU.
Of note: Biden said during his "60 Minutes" interview that the "impact on the psyche of the American people as a consequence of the pandemic is profound."
COVID "has changed everything ... people's attitudes about themselves, their families, about the state of the nation, about the state of their communities. And so there's a lot of uncertainty out there, a great deal of uncertainty," Biden said, noting "we lost a million people" to COVID.
"When I got elected, only 2 million people had been vaccinated. I got 220 million," he added about his administration's COVID vaccination rollout. "We were left in a very difficult situation. It's been a very difficult time."
Editor's note: This article has been updated with new details throughout.
Go deeper