Lawyers for Martha's Vineyard migrants urge Feds to open criminal probe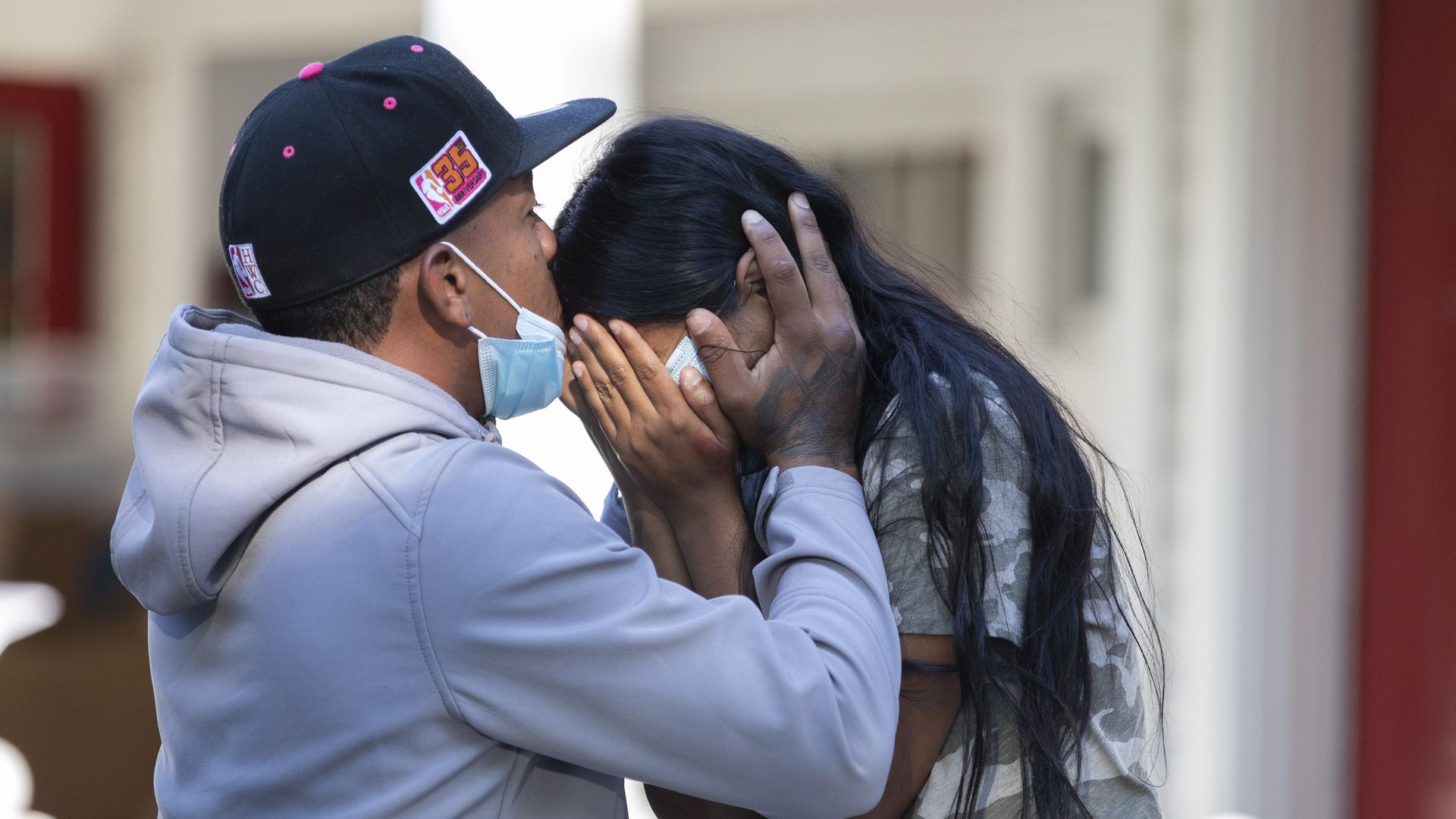 Lawyers representing around 30 immigrants recently flown to Martha's Vineyard from Texas asked the Massachusetts attorney general and the federal government in letters Saturday to open criminal investigations into what they described as a "political stunt."
Why it matters: The lawyers said their clients "were induced to board airplanes and cross state lines under false pretenses," including promises of working opportunities, schooling for their children and immigration assistance, by people working with Florida Gov. Ron DeSantis (R).
What they're saying: "It was only when the flight was in mid-air that they were informed they would be flown to Martha's Vineyard, rather than to Boston as many had been told," Lawyers for Civil Rights said in the letters to Massachusetts Attorney General Maura Healey and Rachael Rollins, U.S. attorney for the District of Massachusetts.
DeSantis took credit for organizing the flights and promised to continue relocating more migrants to predominantly Democrat-run cities.
The big picture: DeSantis, Texas Gov. Greg Abbott (R) and Arizona Gov. Doug Ducey (R) have so far transported over 10,000 migrants to Democratic-led cities, such as New York, Chicago and Washington, D.C., to protest the Biden administration's border policies, which they claim are too lax.
Go deeper: Border Dem slams "soulless" DeSantis over Martha's Vineyard stunt
Go deeper