Armenia and Azerbaijan strike ceasefire, ending clashes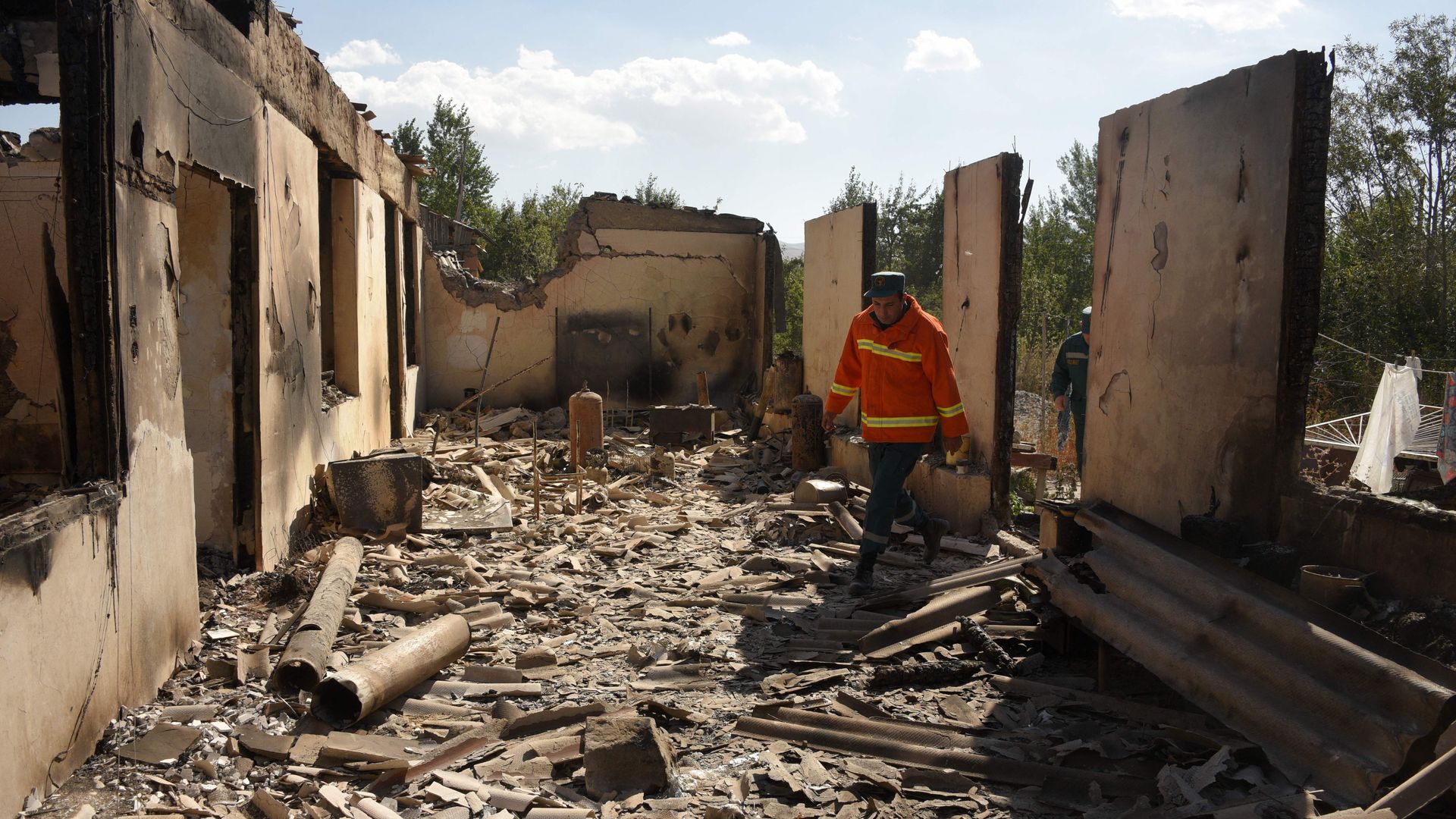 Nearly two days of clashes between Armenia and Azerbaijan came to an end late Wednesday with the introduction of a ceasefire between the two countries.
Driving the news: The fighting raised fears of another war between Armenia and Azerbaijan over the disputed Nagorno-Karabakh region, the site of a decades-long dispute.
Armen Grigoryan, the secretary of Armenia's Security Council, announced in televised remarks early Thursday that the ceasefire had entered into effect hours earlier at 8 p.m. local time, AP reported.
The big picture: At least 176 Armenian and Azerbaijani soldiers were killed since since Azerbaijan launched a large-scale attack on Armenia early Tuesday morning. Both sides had blamed each other for the start of the hostilities.
"As of 11 a.m., no significant incidents have been registered" along the Armenia-Azerbaijan border zone, the Armenian Ministry of Defense tweeted Thursday, confirming the ceasefire continued to hold.
An earlier ceasefire brokered by Russia on Tuesday had quickly dissolved.
The two-day episode marked the largest flare up in hostilities between Armenia and Azerbaijan since 2020, when the two engaged in a six week war in Nagorno-Karabakh
Go deeper