MyPillow CEO says FBI seized his cellphone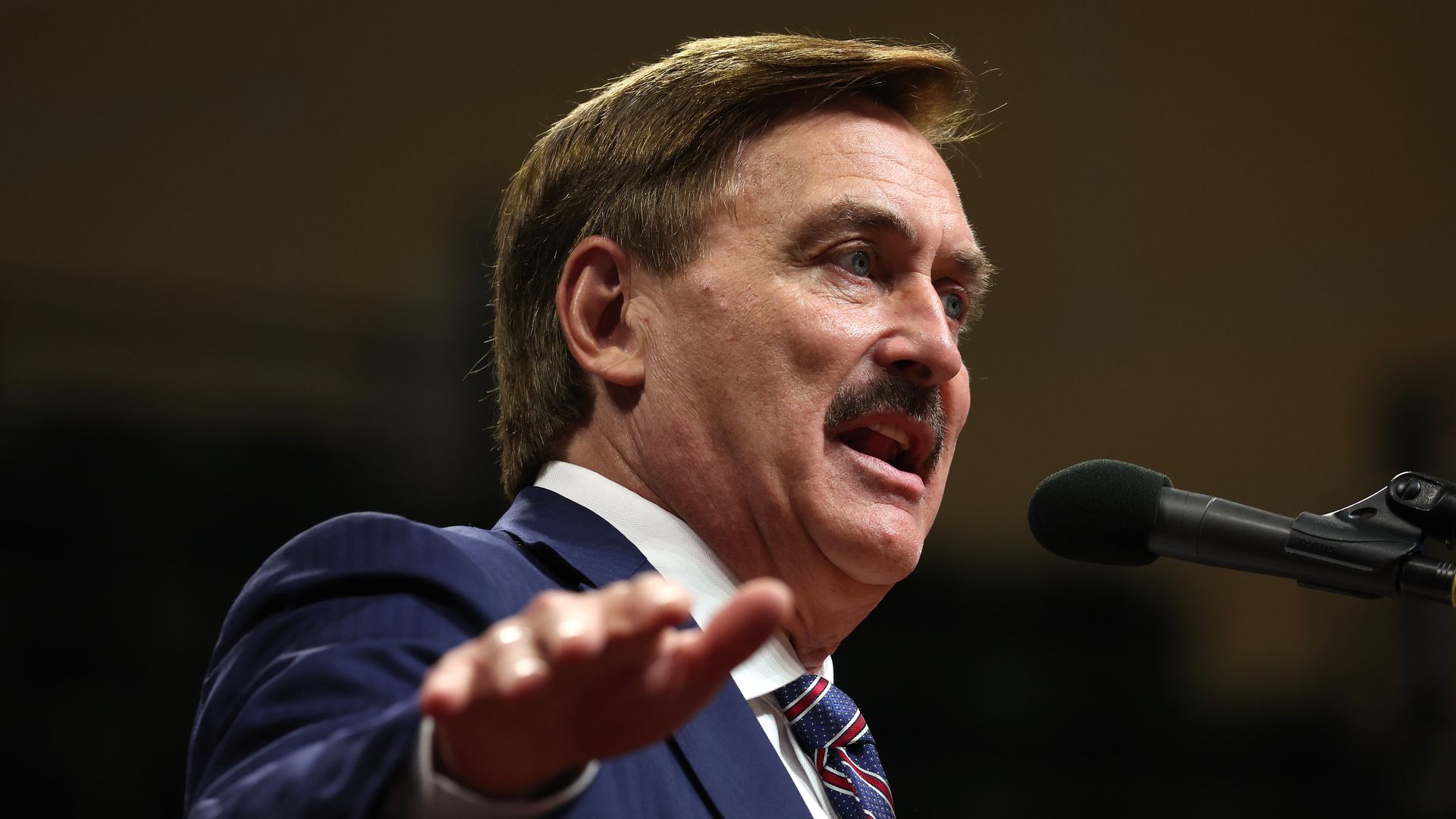 MyPillow CEO Mike Lindell said FBI agents seized his cellphone Tuesday after questioning him at a Hardee's fast-food restaurant in Mankato, Minnesota, about a Colorado county clerk who's accused of tampering with voting equipment.
The latest: The FBI field office in Denver confirmed to several news outlets late Tuesday that the agency had served Trump ally Lindell with a search warrant.
Why it matters: While it's not immediately clear if Lindell is a target of the federal investigation into indicted Mesa County clerk Tina Peters, it's a signal that the probe has reached a leading figure in the national movement seeking to overturn the 2020 presidential election results, per the New York Times.
Details: Lindell posted on social media copies of what he said was a subpoena that the FBI served along with a warrant to seize his phone.
He shared with the Washington Times a letter he said accompanied the warrant stating an "official criminal investigation of a suspected felony is being conducted by an agency of the United States and a Federal Grand Jury in the District of Colorado."
What else he's saying: He claimed on his podcast "The Lindell Report" that agents asked him about his relationship with Peters, who last week pleaded not guilty to criminal charges of election tampering and official misconduct related to a security breach of her office's voting system.
Lindell said agents also asked him "how long have you known Doug Frank?" Frank an Ohio math teacher, whose theories about the 2020 presidential election have been debunked several times, per the Cincinnati Enquirer.
Worth noting: Peters, who also faces federal and state investigations regarding wire fraud and other campaign finance violations, appeared on stage at an August 2021 "Cyber Symposium" in South Dakota that Lindell organized, per the NYT.
The outlet reported in June that Lindell had donated large sums to Peters' legal defense fund.
What they're saying: "Without commenting on this specific matter, I can confirm that the FBI was at that location executing a search warrant authorized by a federal judge," said FBI spokesperson Vikki Migoya in a statement to AP.
Editor's note: This article has been updated with new details throughout.
Go deeper