MAGA's New Hampshire sweep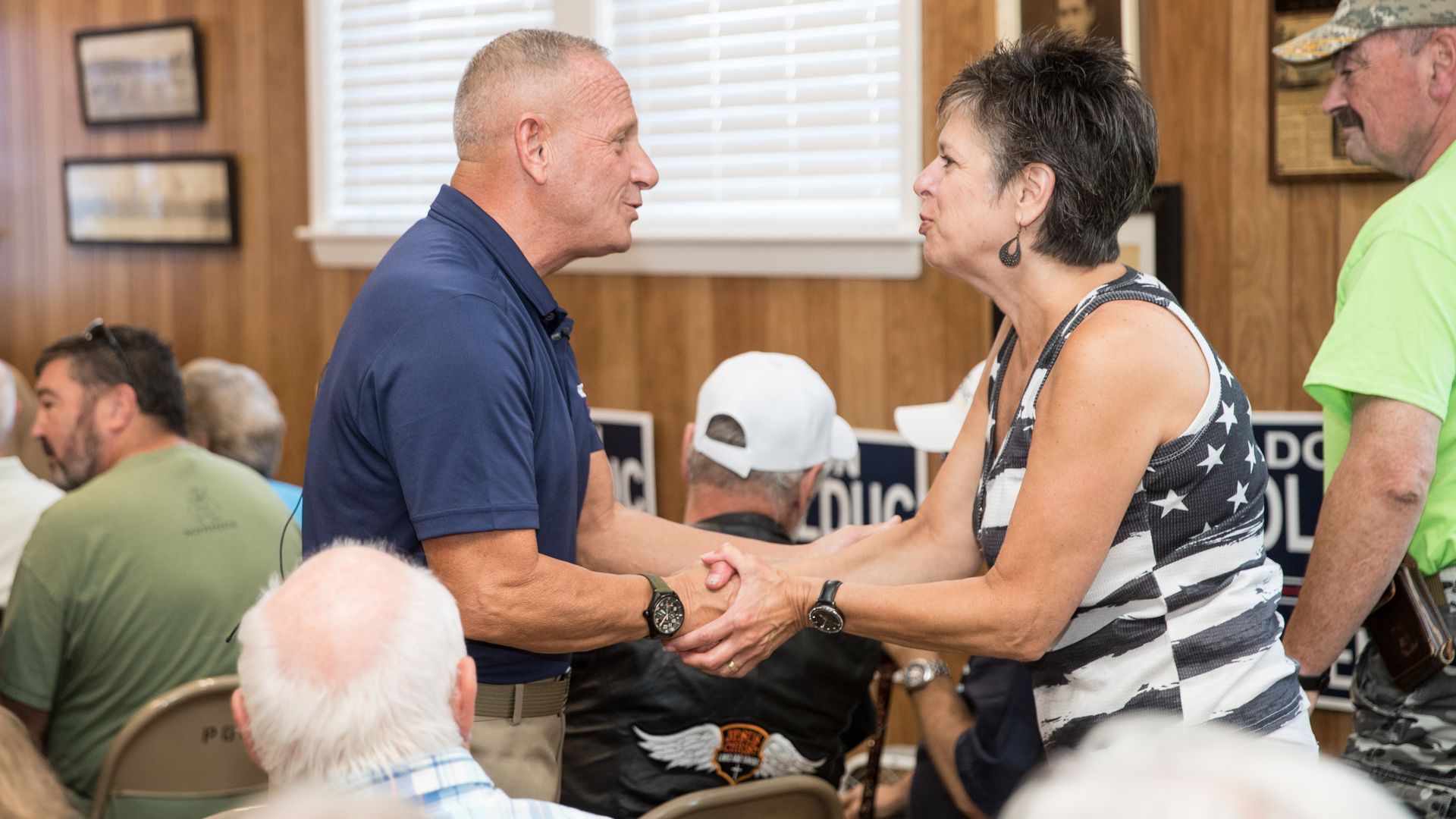 MAGA-aligned candidates swept the Republican congressional primaries in New Hampshire last night, defeating better-financed candidates backed by Gov. Chris Sununu and House Minority Leader Kevin McCarthy.
Why it matters: The GOP's path to win back a Senate majority has narrowed, with Sen. Maggie Hassan (D-N.H.) better positioned to win re-election.
The big picture: All three of the GOP congressional candidates seen as more electable went down to defeat.
Details: The biggest defeat for the GOP establishment came in the Senate primary, where state Senate President Chuck Morse conceded to right-wing retired Gen. Don Bolduc — who faced over $4.6 million in super PAC spending on Morse's behalf from a Mitch McConnell-aligned group.
Bolduc didn't spend any money on TV ads, instead relying on a grassroots army of fed-up conservatives.
In the state's 1st District, 25-year-old Karoline Leavitt, a former Trump and Elise Stefanik staffer, defeated McCarthy-endorsed Matt Mowers. She'll be facing Rep. Chris Pappas (D-N.H.) in a major House battleground.
"The media, the Washington establishment and the Democrats counted us out. They said I was too young, we couldn't raise the money to compete and we could never beat a former Republican nominee," Leavitt said in declaring victory.
In the state's 2nd District, Keene Mayor George Hansel, an abortion-rights supporter, conceded to conservative activist Bob Burns. Republican strategists viewed Hansel's moderate mayoral record as critical to prospects to defeat Rep. Annie Kuster (D-N.H.).
What we're watching: The Cook Political Report with Amy Walter said it would be moving Kuster's race from a toss-up to "lean Democrat" and kept the "lean Democrat" rating for the Senate race.
The McConnell-aligned Senate Leadership Fund committed to spend $23 million against Hassan in the general election, but with Bolduc as the nominee, that's an open question.
Between the lines: Democratic super PACs also intervened in two of these three Republican primaries, attacking Morse in the Senate race and boosting Burns.
Their money likely made a difference in hurting the GOP's prospects, given the narrow margins in both contests.
The bottom line: Former President Donald Trump didn't endorse in any of these races. That shows that even without Trump's involvement, the energy within the Republican Party is squarely against the establishment.
Editor's note: This story has been updated after AP officially called the races.
Go deeper