DOJ says only a "limited" number of Trump documents may be privileged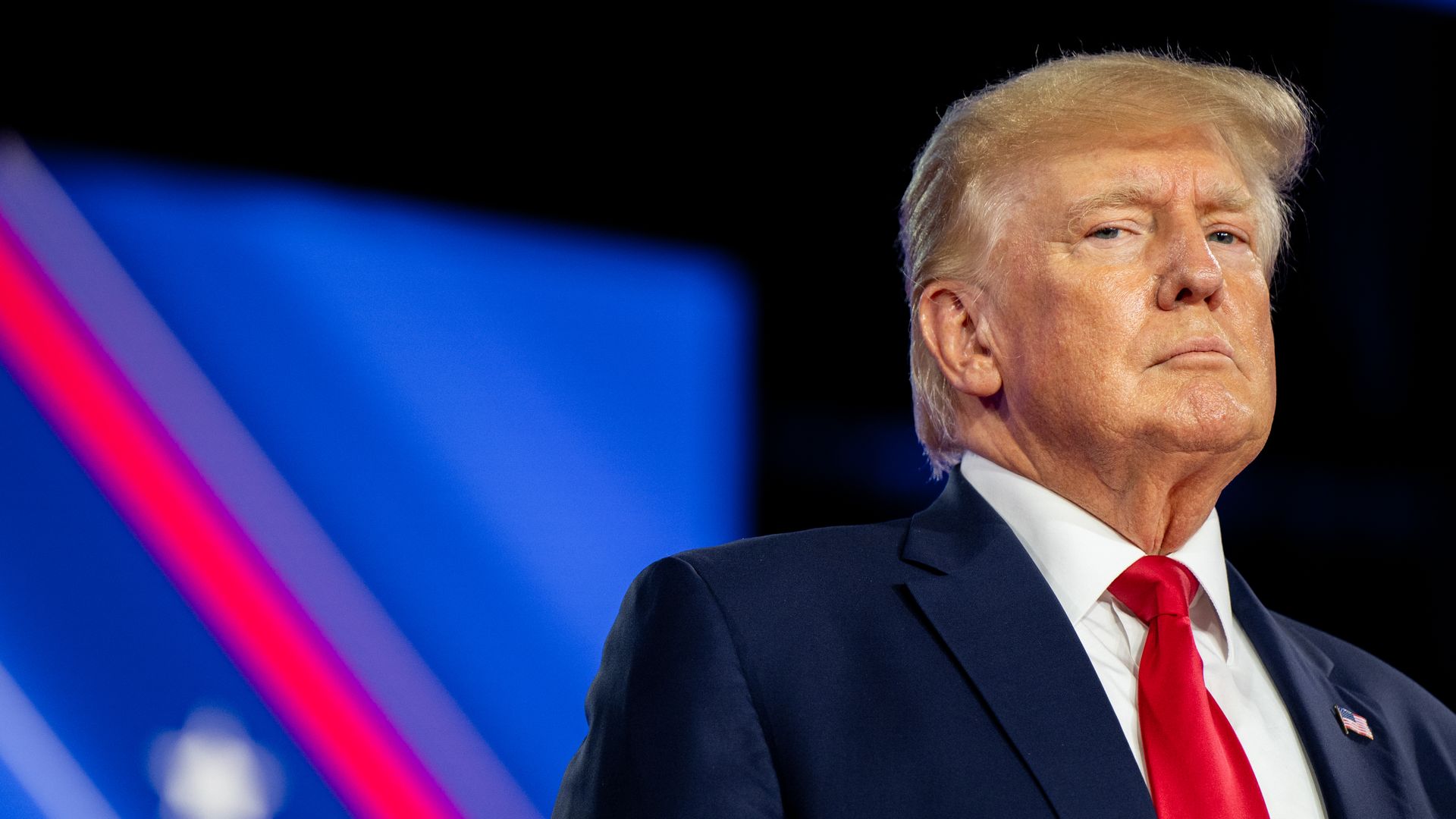 Only a "limited set" of the documents seized by the FBI from former President Donald Trump's Mar-a-Lago home may be protected by attorney-client privilege, the Department of Justice said in a court filing Monday.
Driving the news: The filing comes in response to a lawsuit filed by Trump last week seeking the appointment of a special master to review the materials seized and prevent the FBI from examining the seized documents until the special master is in place.
A special master, usually a third party like a retired judge, would review the material and determine whether it is protected by attorney-client privilege or other legal doctrines.
On Saturday federal judge in Florida signaled her willingness to grant the request for a special master and ordered the DOJ to file a public response to Trump's request as well as file, under seal, a more detailed list of the materials seized from Mar-a-Lago and the status of the review of the materials by Tuesday.
State of play: The court filing on Monday acknowledged the judge's order and noted that a more detailed public response, as well as a sealed supplemental filing on the requested list of materials and their status, is forthcoming.
The DOJ revealed in the court filing that its own privilege review team "identified a limited set of materials that potentially contain attorney-client privileged information" and "completed its review of those materials."
It is now following procedures set out in the search affidavit for the handling of privileged material, it added.
The DOJ is also working with the Office of the Director of National Intelligence (ODNI) to conduct a "classification review" of the materials seized in the search, while the ODNI also conducts its own assessment of the natural security risks of the top secret documents obtained.
Go deeper