Moderna sues Pfizer, BioNTech over COVID-19 vaccine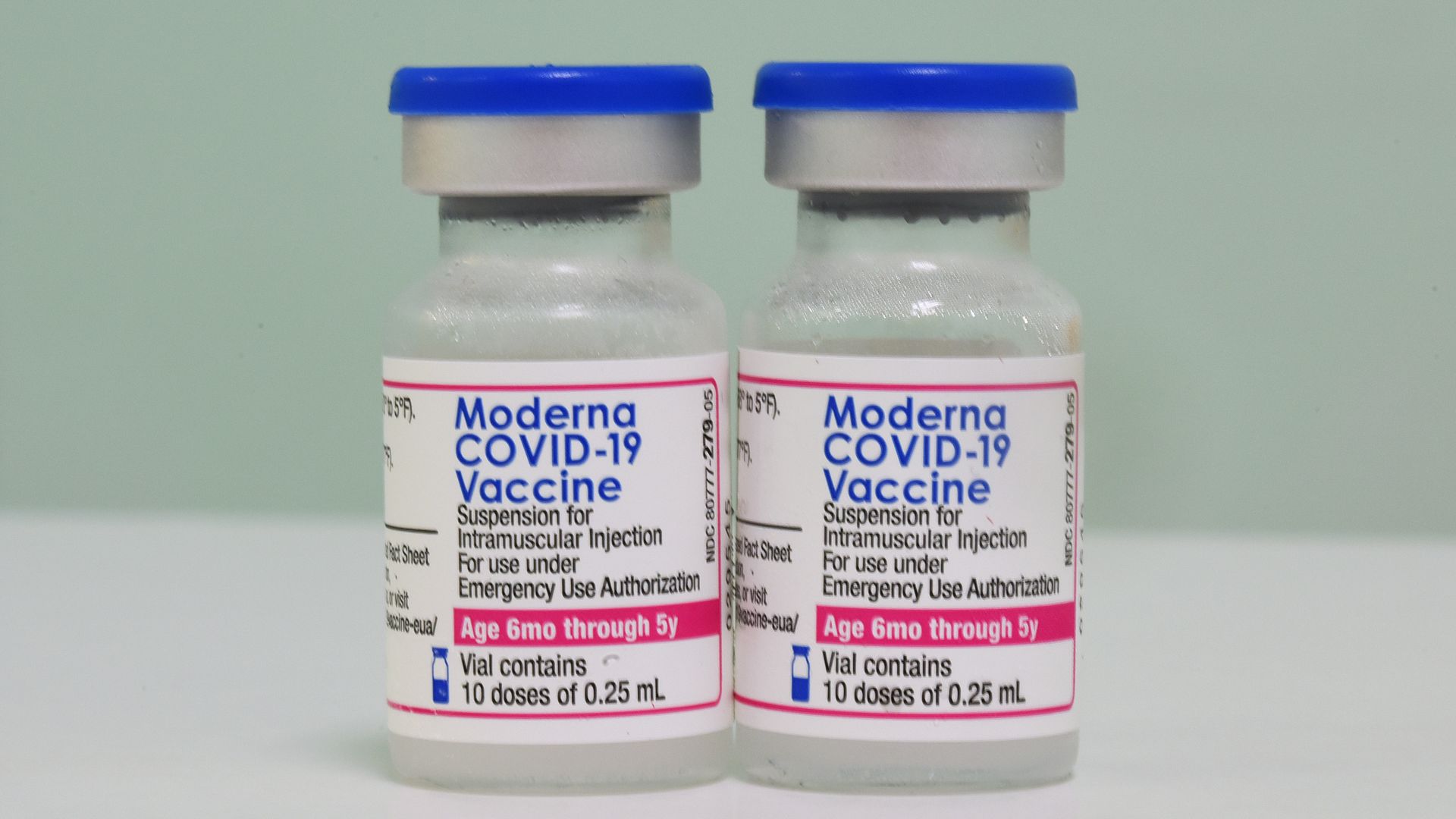 Moderna is suing Pfizer and BioNTech, alleging they copied technology that Moderna first developed years before the pandemic in producing the first COVID-19 vaccine approved in the U.S., the company announced Friday.
Driving the news: Moderna is seeking unspecified monetary damages for patent infringement. It said its lawsuit is not seeking to take its competitors' vaccine off the market or an injunction to stop its future sale.
The lawsuit, filed in U.S. District Court in Massachusetts as well as in Germany, said Moderna filed for patents between 2010 and 2016 for its "foundational" mRNA technology.
It alleges Pfizer and BioNTech later "copied" Moderna's invention without its permission in developing its competing coronavirus shots, according to a news release.
The FDA first granted emergency authorization to the Pfizer/BioNTech version of the vaccine in December 2020. The agency did the same for Moderna a week later.
What they're saying: "We are filing these lawsuits to protect the innovative mRNA technology platform that we pioneered, invested billions of dollars in creating, and patented during the decade preceding the COVID-19 pandemic," said Stéphane Bancel, Moderna's CEO, in the company's release.
Yes, but: In March, Moderna said it would never enforce its patents against manufacturers in developing nations after it came under pressure to address global vaccine inequity.
In 2020, the company said in financial filings it "cannot be certain that we were the first to make the inventions claimed in our patents or pending patent applications" — including the company's experimental coronavirus vaccine.
At the time, the company acknowledged that "publications of discoveries in the scientific literature often lag behind the actual discoveries, and patent applications in the United States and other jurisdictions are typically not published until 18 months after."
The other side: Pfizer/BioNTech said in a statement Friday they were "surprised by the litigation given the Pfizer/BioNTech COVID-19 Vaccine was based on BioNTech's proprietary mRNA technology and developed by both BioNTech and Pfizer."
"We remain confident in our intellectual property supporting the Pfizer/BioNTech vaccine and will vigorously defend against the allegations of the lawsuit," the statement said.
Go deeper... COVID-19 Live Updates: Omicron variant, booster doses, and symptoms
Editor's note: This story has been updated with details throughout.
Go deeper