Kinzinger: Trump and Pompeo set Afghanistan withdrawal "in motion"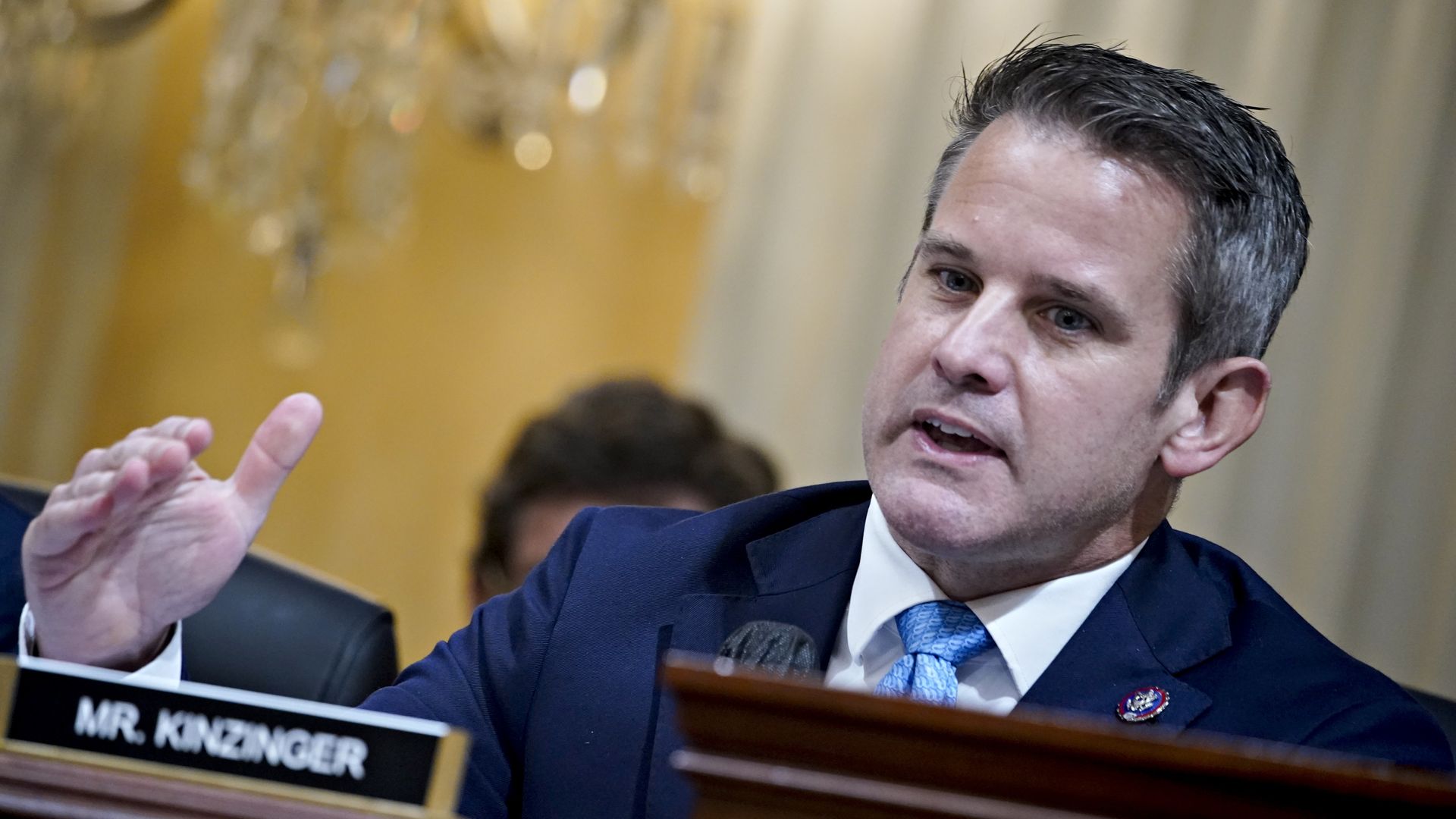 Rep. Adam Kinzinger (R-Ill.) on Tuesday warned Americans not to allow Republicans to "pretend" that the U.S. withdrawal from Afghanistan wasn't "set in motion" by former President Trump and former Secretary of State Mike Pompeo.
Why it matters: This week marks one year since the Taliban retook control of Afghanistan, an event that kick-started a decline in President Biden's polling numbers and was seized by Republicans as a defining issue.
What they're saying: "Do not let my colleagues pretend today that Trump and Pompeo didn't set in motion the Afghanistan withdrawal. They did," Kinzinger tweeted on Tuesday.
"I knew Pompeo in the House. He was a hawk on Afghanistan until Trump. He knew better, he owns this as well," he added.
"Trump, Pompeo and Biden are all to blame."
The other side: Pompeo responded to the criticism in a tweet on Thursday, saying that Kinzinger, "repeatedly asked me for job in Trump Admin (Air Force Sec, Amb), and for wife."
"Now attacks our Afghan plan that saw no US fatalities/no Taliban takeover/no Americans left behind. Adam, I enjoyed our work in Congress. What's happened to you? YOU should know better," he added.
Go deeper: White House to circulate Afghanistan memo defending U.S. withdrawal
Editor's note: This story was updated with Pompeo's response.
Go deeper