Police departments struggle with staffing shortages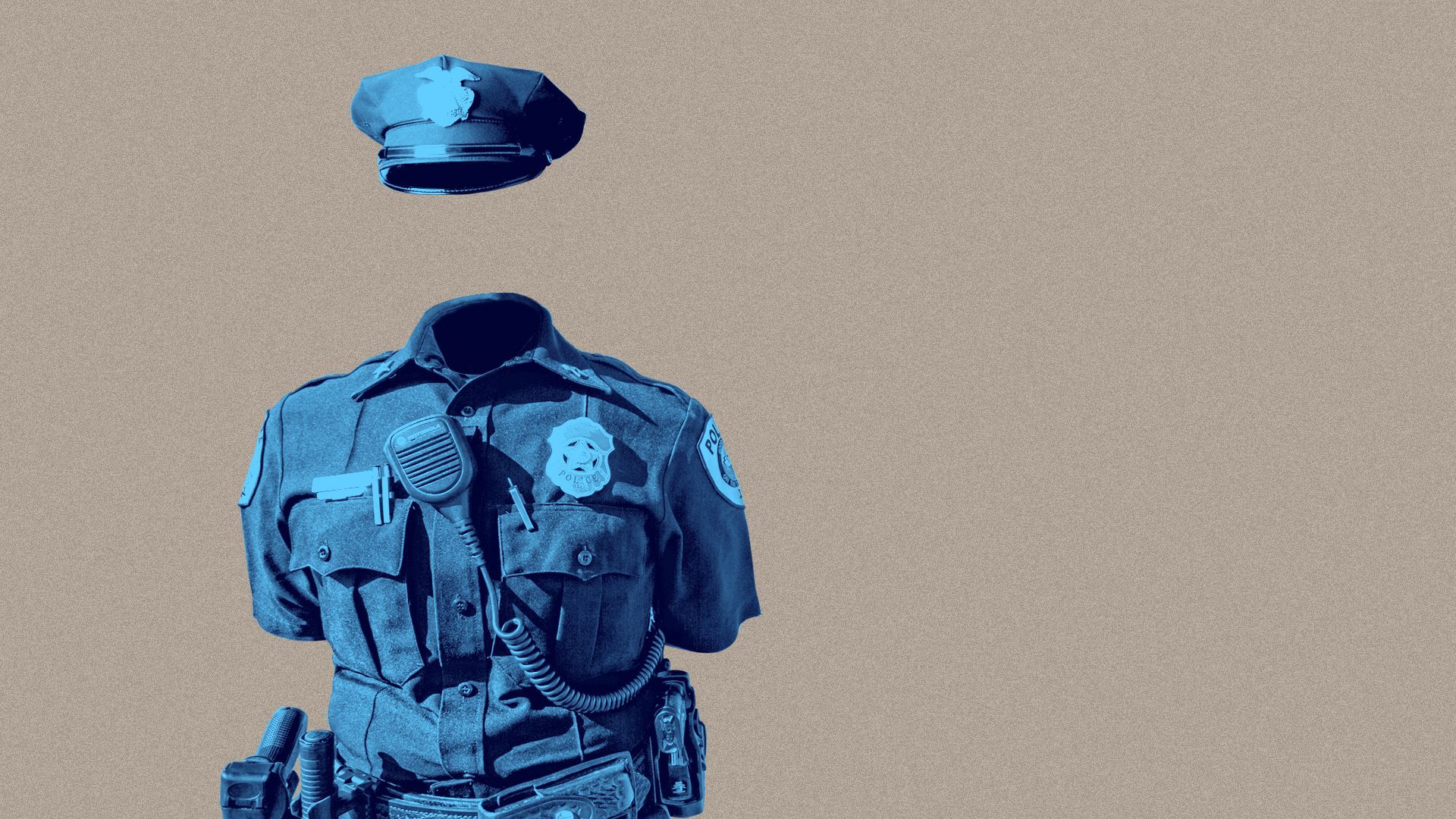 Police departments across the country are facing severe staffing shortages as they struggle to recruit and retain officers, and many departments have been forced to find new ways to fill the gaps.
Why it matters: The shortages have coincided with a spike in crime across the nation. The rate of violent crimes in the U.S. in 2020 rose for the first time in years, while the murder rate spiked 30%, the biggest increase since record-keeping began in 1960.
The big picture: Several factors are driving police shortages at a time when the spotlight remains on excessive force cases and law enforcement agencies with patterns of abuse.
State of play: Staffing problems have forced some departments to get creative to meet demand and the changes are having a widespread impact on services.
What to watch: In June, the city of Phoenix approved a new pay scale for its police department, which has been facing a staffing shortage of more than 450 officers. The new pay scale, effective on Monday, makes the Phoenix police department the highest paid in the state.
Go deeper