Murders up nearly 30% nationwide in 2020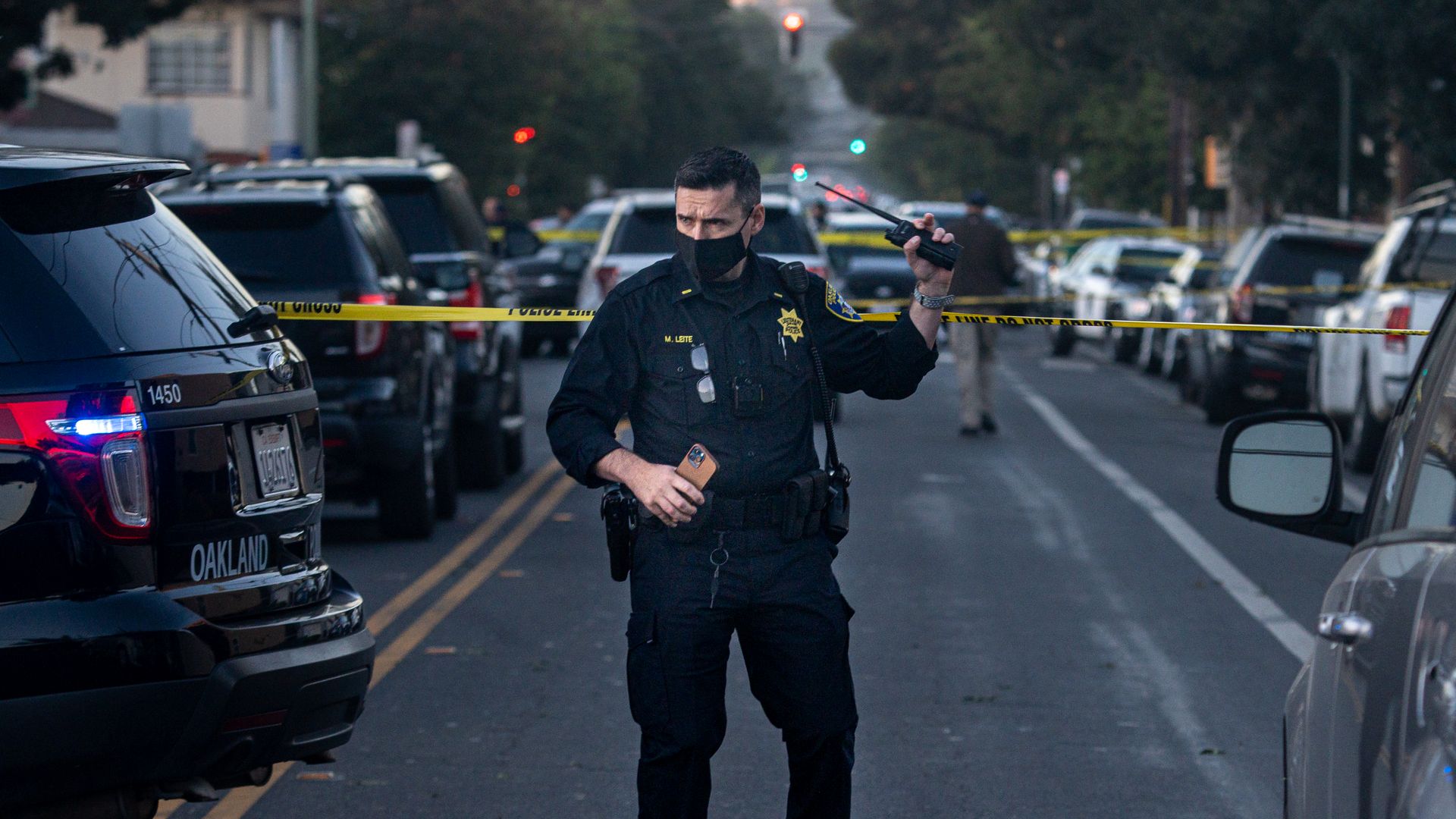 In 2020, the U.S. experienced its biggest increase in murders since it began keeping a record in 1960, according to reporting by the New York Times.
Why it matters: Reasons for the spike may vary, however, analysts point to heightened pandemic-induced stresses, higher rates of domestic violence and increased distrust of law enforcement, per the Times.
The big picture: The new data was gathered for the FBI's annual Uniform Crime Report, which will be published next Monday.
Murders nationwide rose by about 29% in 2020, eclipsing the previous largest one-year change in murder, a 12.7% increase in 1968, per the Times.
However, the national murder rate remains one-third below its levels in the early 1990s, when it peaked at 9.8 murders per 100,000 people.
2020 also marked the highest ever rate of murders committed with a firearm, at 77%.
Of note: While data indicate that murders continue to rise in 2021, the rate of increase is lower. However, the picture for 2021 is obscured by a lack of data, the Times noted.
The rate of violent crime rose by about 5% in 2020, meanwhile, other major crimes dipped last year.
Go deeper