Twitter slams Elon Musk's response to its lawsuit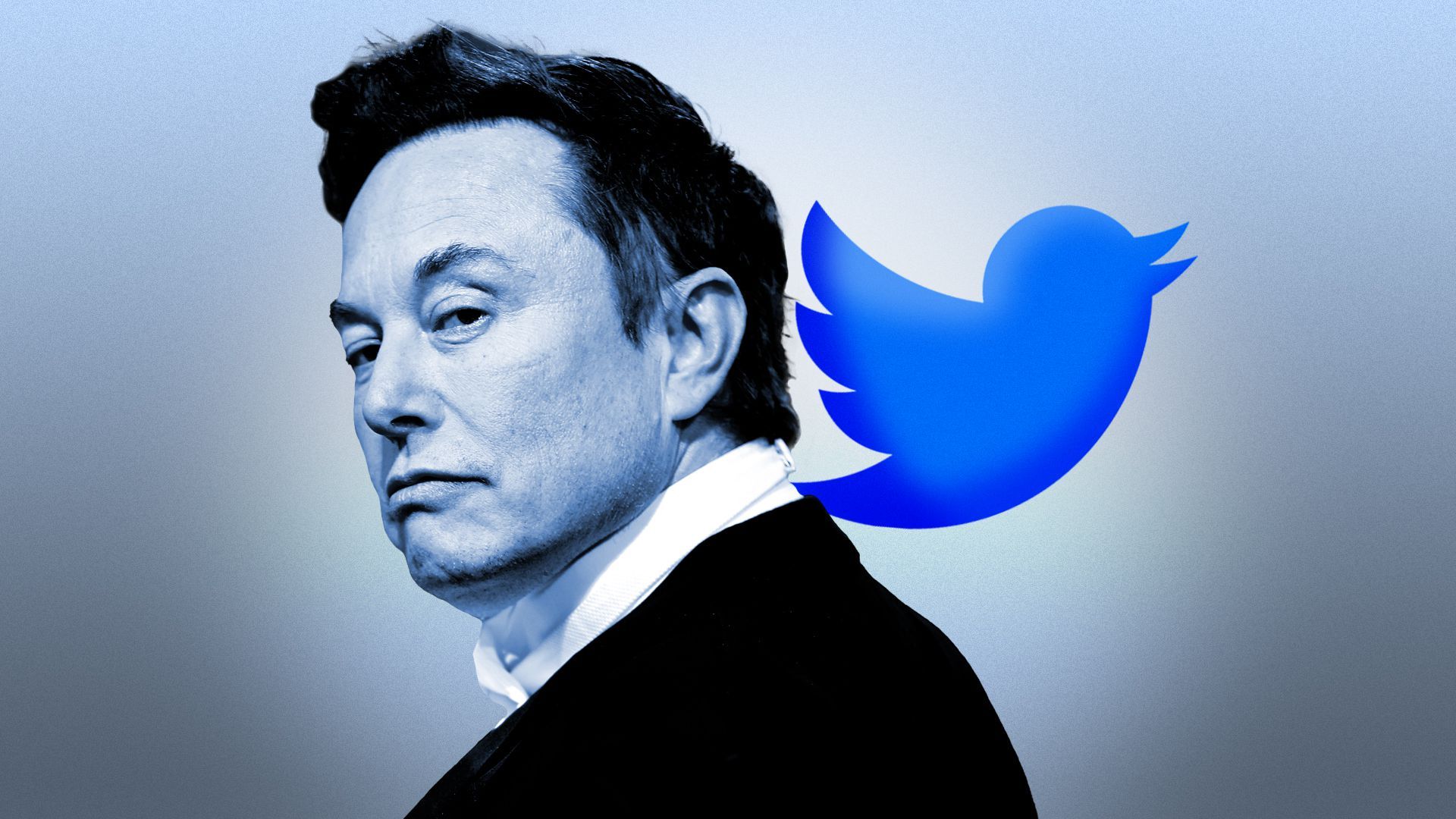 We still don't have Elon Musk's response to Twitter's lawsuit over his efforts to back out of his $44 billion acquisition, but we do now have Twitter's response to Musk's counterclaims.
The big picture: Par for the course in this bizarre situation.
Backstory: Musk had filed the documents last Friday under seal, thus giving Twitter time to request redactions of what it considers to be confidential information.
A judge ruled that Musk's documents must be unsealed by the end of Friday, although Twitter's new filing is a twofer in that it responds to many of Musk's claims.
It's also worth noting that Twitter ultimately opted against redactions.
What we've learned: Musk is leaning heavily on the idea that Twitter misrepresented key user metrics, including monetizable daily active users, which Twitter denies.
Musk, Twitter says, tries to claim he was "hoodwinked" (Twitter's language) by Twitter into signing the $44 billion merger agreement by asserting that Twitter breached its merger agreement by stonewalling information requests.
He also claims he has the right to walk away from the deal if Twitter was "miscounting" the number of false or spam accounts, per Twitter's response. Musk attacks Twitter's process for the number of false or spam accounts based on his own calculations, which Twitter argues is unreliable.
The big picture: Twitter said Musk's response to its lawsuit includes "repeated mischaracterizations" of the merger agreement, specifically around the metrics Twitter provided.
In an attempt to get out of the deal, Twitter said, Musk takes a swing at "alleged inaccuracies" in the company's user metrics disclosures because he isn't able to identify "any false or misleading statement of fact in his disclosure."
Twitter says Musk "invents representations" that Twitter never made about its metrics "and then tries to wield, selectively, the extensive confidential data Twitter provided him to conjure a breach of those purported representations."
Go deeper: Timeline of Elon Musk and Twitter
Editor's note: This story has been updated with additional details throughout.
Go deeper