Elon Musk tries to walk away from Twitter deal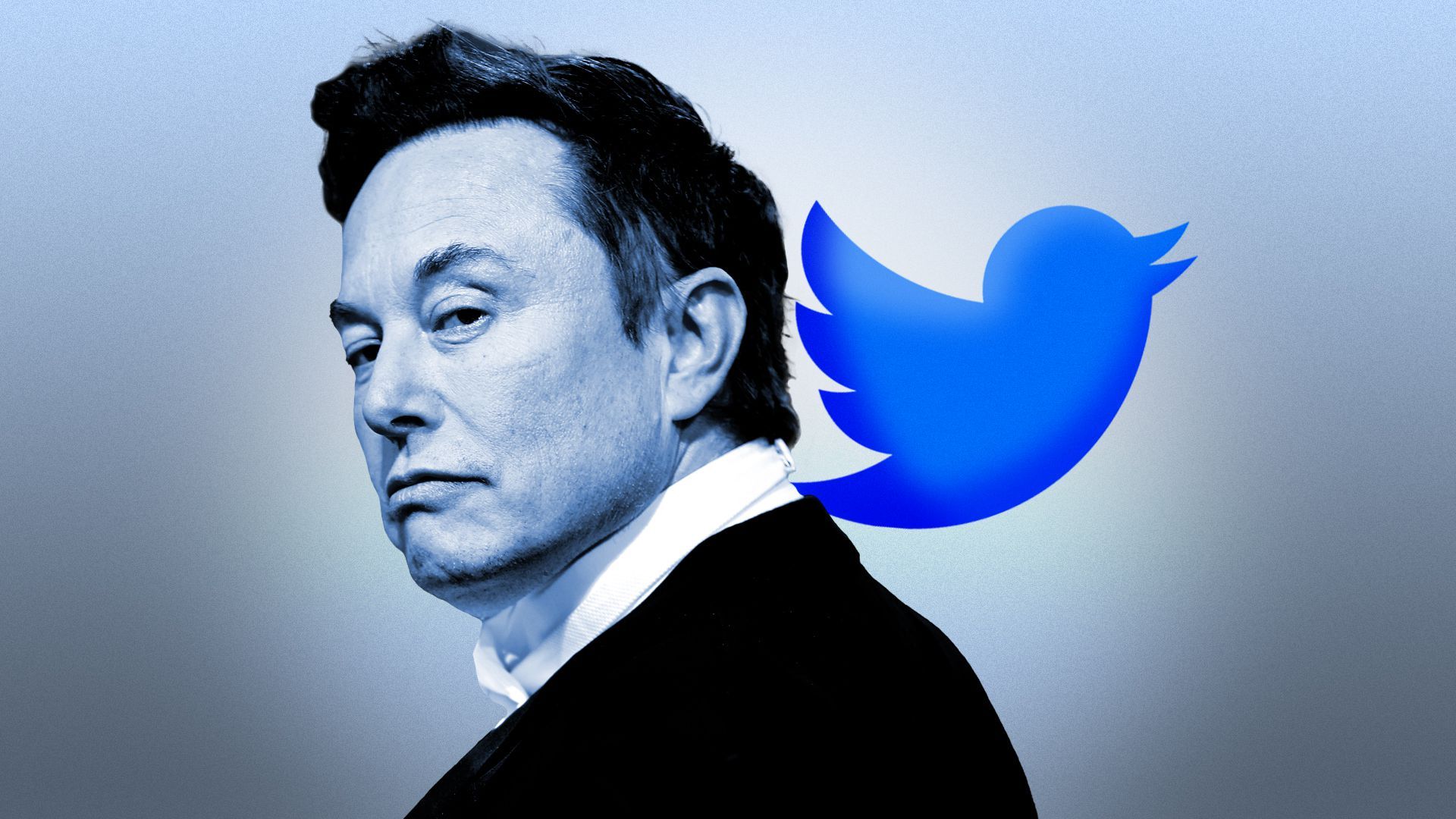 Elon Musk will try to bail on his $44 billion agreement to buy Twitter, claiming that the social media company hasn't met its contractual obligations, according to a statement filed with the U.S. Securities & Exchange Commission.
Why it matters: This could set up a massive legal fight between Musk and Twitter, with a Delaware court as the deal's ultimate arbiter.
Behind the scenes: Musk largely waived due diligence before agreeing to buy Twitter at a price that seemed high even before the broad decline in tech stocks.
Since signing the deal, however, he's argued that Twitter is likely undercounting the number of "bot" accounts on its platform and demanded access to related data.
Twitter has provided Musk with some data, but also has maintained its intentions to close the merger at the agreed-upon price and terms.
In his letter to the SEC, Musk also argues that Twitter's decision to fire two top executives breached the merger agreement, as did certain employee layoffs and hiring freezes.
Musk had agreed to pay Twitter $1 billion were he to walk away, but there were exceptions for "material adverse effects," which Musk is claiming may have occurred. As such, he's effectively arguing that he owes Twitter nothing.
It's also worth noting that Musk is being investigated by the SEC for the timing of his public disclosures related to Twitter stock acquisitions earlier this year.
What to know: Twitter will sue to enforce the deal, under a merger term called "specific performance" that theoretically could result in a Delaware judge forcing Musk to buy the company. It also could seek damages.
"The Twitter Board is committed to closing the transaction on the price and terms agreed upon with Mr. Musk and plans to pursue legal action to enforce the merger agreement. We are confident we will prevail in the Delaware Court of Chancery," Twitter chairman Bret Taylor said.
Go deeper: The Musk-Twitter timeline
Go deeper