House plans votes to address abortion access, mass shootings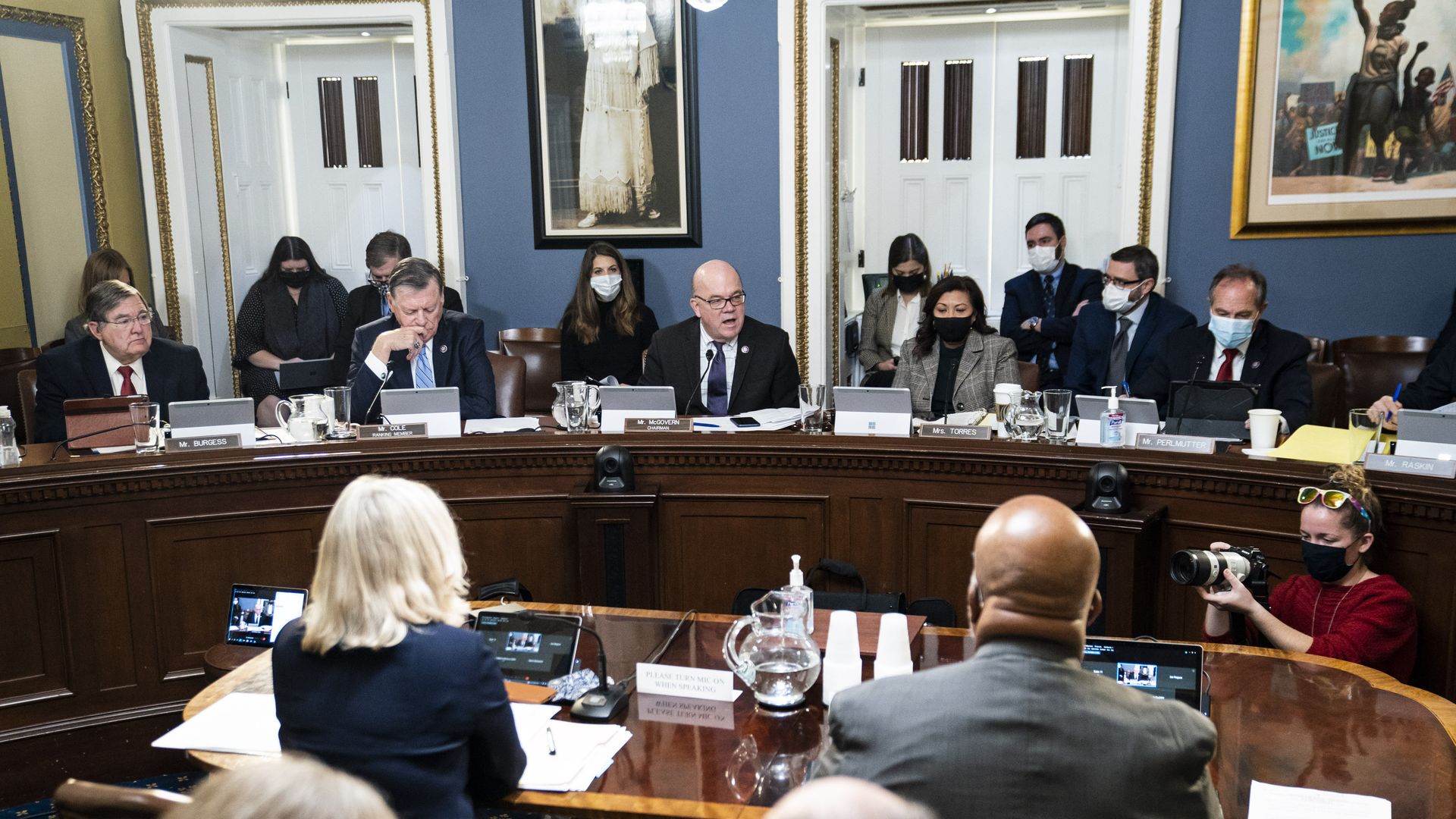 The House plans to vote on bills to protect abortion rights and crack down on mass shootings when members of Congress return from recess next week.
Why it matters: The votes are in response to two major events that rocked the country during Congress' two-week break: the Supreme Court's decision in Dobbs v. Jackson overturning Roe v. Wade, and a July 4 mass shooting in Illinois.
Driving the news: The House Rules Committee, which prepares bills for votes on the House floor, will consider three bills on abortion and guns when it gavels in on Tuesday.
Women's Health Protection Act: This bill to codify Roe was already passed by the House last year, but filibustered in the Senate in May after a draft of the Dobbs ruling was leaked to Politico.
Ensuring Access To Abortion Act: This bill would prevent states with abortion bans from restricting travel or otherwise criminalizing abortions in states where the procedure remains legal.
Active Shooter Alert Act: The bill would create Amber Alert-style warnings for active shooter events. It failed to pass in June under a fast-track process that requires a two-thirds vote, with most Republicans voting against it – this time, it needs only a simple majority.
The backdrop: Democrats have been under increasing pressure from their base to find more ways to protect abortion rights and address gun violence.
House Speaker Nancy Pelosi said in a "dear colleague" letter after the Dobbs ruling in June that Democrats were working on bills to "protect the health and freedom of American women."
After the Highland Park shooting, she said in a statement "let us renew our vow to never relent until all our children can live free from the fear of gun violence."
What they're saying: WHPA "will ensure that the protections of Roe v. Wade into law," said Rep. Judy Chu (D-Calif.), who authored the legislation.
"It will allow providers to provide abortions and patients to receive the abortions and, here's the most important thing, it will prohibit states from enacting legislation that will chip away at the right to have an abortion," Chu told Axios' Oriana Gonzalez.
Reality check: While all three bills will likely pass the Democrat-controlled House, they're likely to be blocked in the Senate.
60 votes are needed to overcome the legislative filibuster, meaning 10 Republicans must join the chamber's 50 Democrats to pass bills.
Still, putting the opposition on the record on issues like guns and abortion is a common tactic in Congress that later helps fuel election attack ads.
Go deeper