Feinstein says she supports filibuster carve-out to codify abortion rights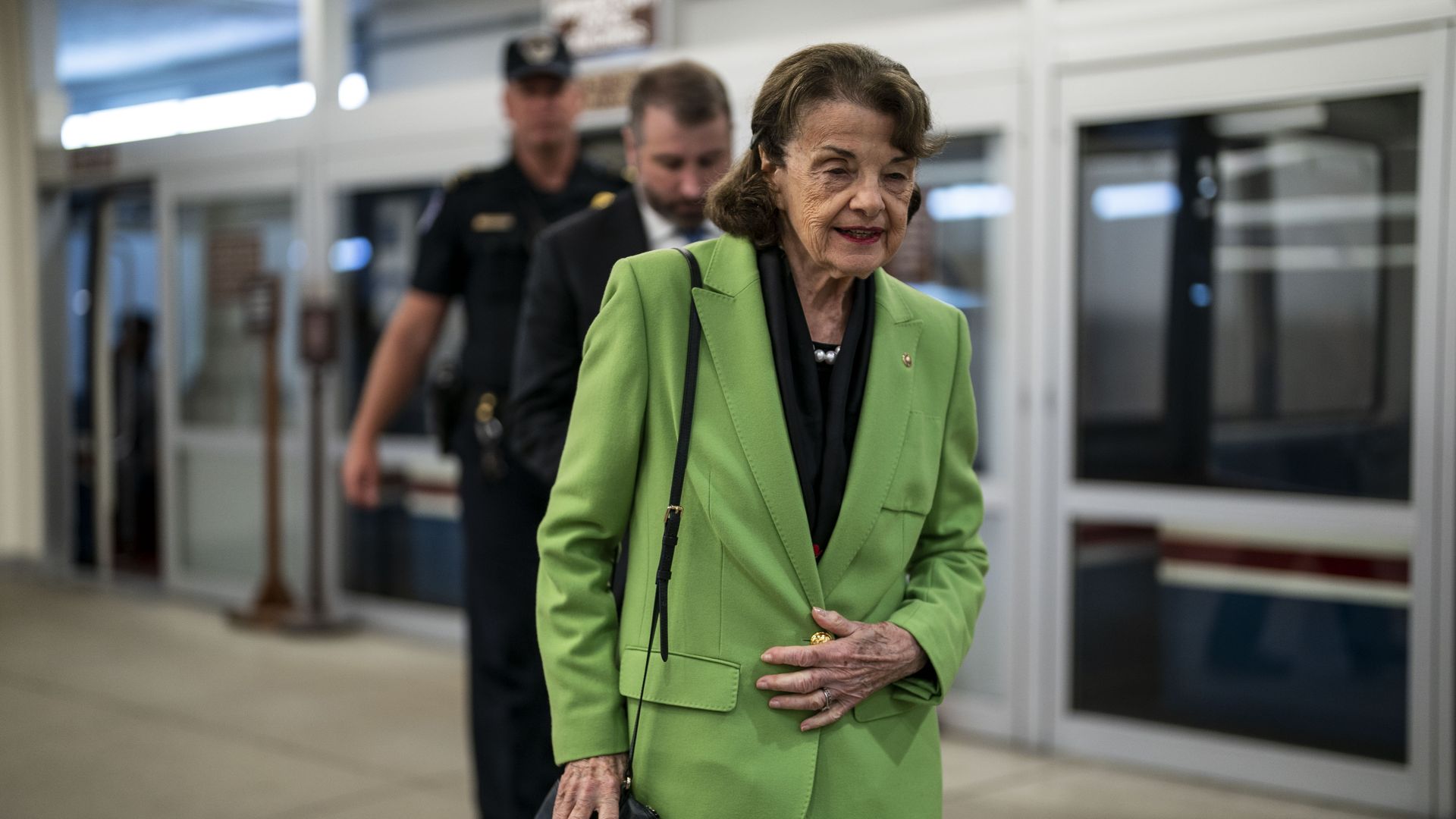 Sen. Dianne Feinstein (D-Calif.) said Thursday that she would support a carve-out to the filibuster as a way to codify abortion rights.
Why it matters: Feinstein is a long-time supporter of the filibuster and faced pressure from her Democratic colleagues last year to back a filibuster carve-out to pass voting rights legislation.
Feinstein had previously signaled her support for abortion rights legislation but had not said if she supported changing filibuster rules to pass the legislation.
Driving the news: "Let me be clear: If it comes down to protecting the filibuster or protecting a woman's right to choose, there should be no question that I will vote to protect a woman's right to choose," Feinstein said in a statement.
"There is not currently a proposal before the Senate to remove the filibuster to pass the Women's Health Protection Act," Feinstein said.
"However, if it looks similar to the proposal the Senate previously considered for voting rights, I certainly would vote for it."
The big picture: President Biden, who said previously that he supports changes to filibuster rules to codify Roe v. Wade, said last week that Democrats "don't have the votes in the Senate to change the filibuster."
Biden's proposal to change Senate filibuster rules to codify abortion rights is unlikely as Democrats lack the 50 votes necessary to do so.
Go deeper... The filibuster explained — and what Biden's proposal to change it means
Go deeper