Senate Republicans block John Lewis voting rights bill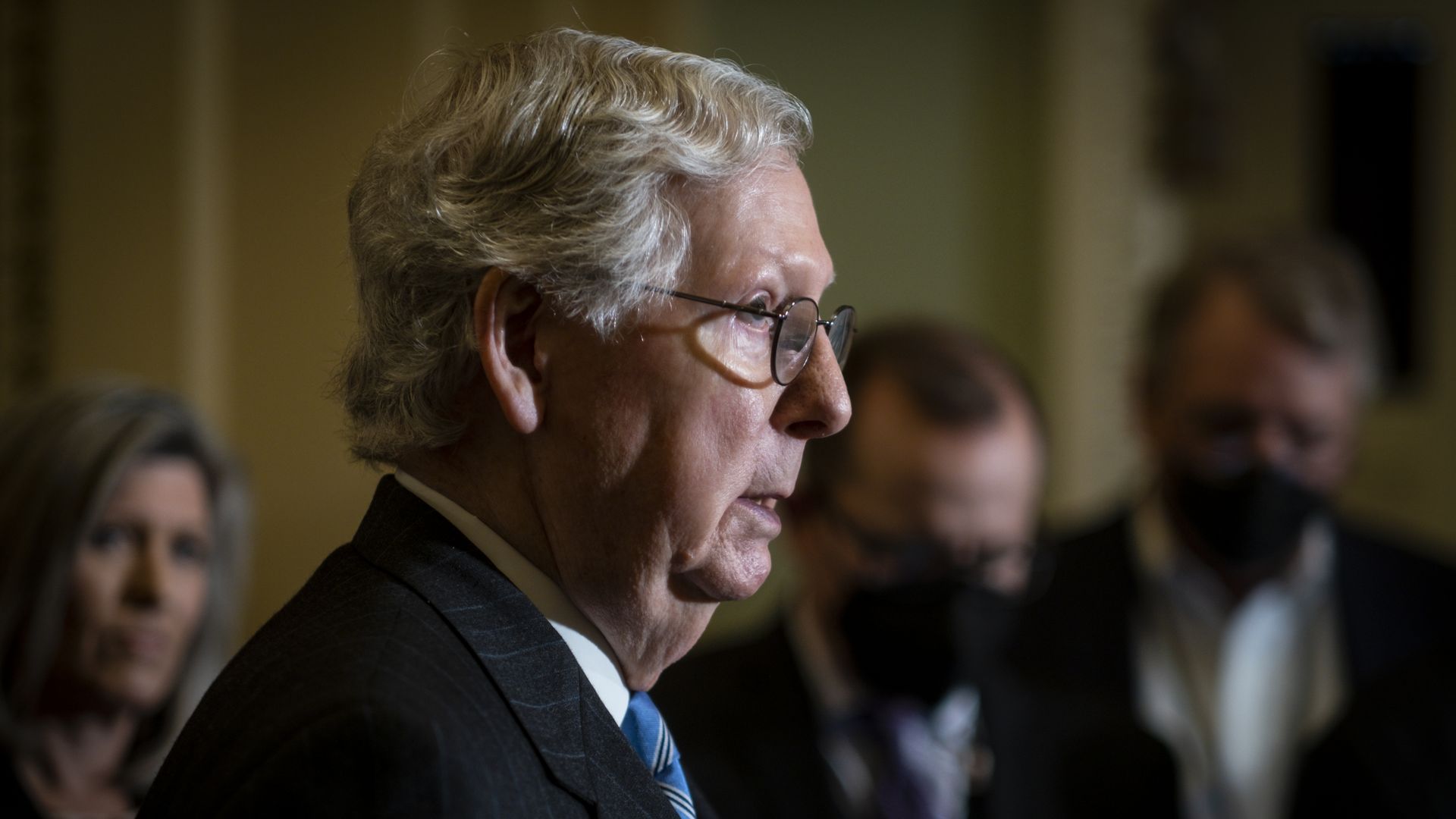 Senate Republicans filibustered the John Lewis Voting Rights Advancement Act on Wednesday, denying it the 60 votes needed to advance the bill and start debate.
Why it matters: The voting rights bill narrowly passed the House in August, with no Republican support. The filibuster dealt a devasting blow to Democrats who have struggled to combat a wave of new voting restrictions in Republican-controlled states.
A bipartisan group of senators had spent months negotiating the bill and issued a revised version Tuesday that aimed to build "broader support" in the Senate.
The revised bill introduced several changes to the original voting rights measure, namely clarifying what factors courts can consider in determining if Section 2 of the Voting Rights Act has been violated.
What they're saying: "Provisions in the bill have passed the Senate with overwhelming bipartisan support five times," President Biden said in a statement.
"The right to vote is sacred and constitutional. It's fundamental to all other rights," he added. "The soul of America is at stake."
"Let there be a debate and let there be a vote."
Go deeper: Bipartisan group of senators announce compromise on voting rights bill
Go deeper