Democrats lack votes to end filibuster for abortion protections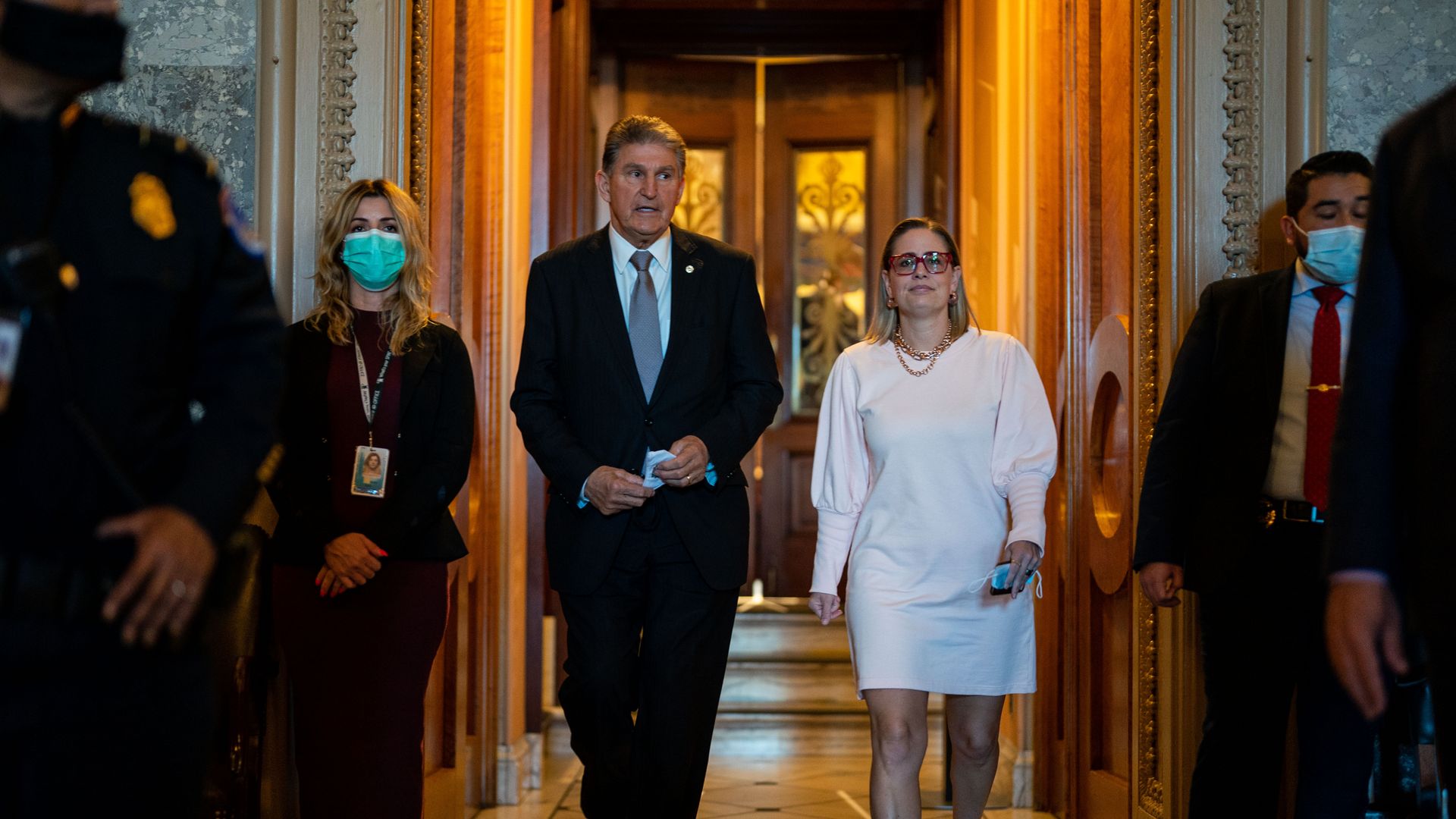 Sens. Joe Manchin (D-W.V.) and Kyrsten Sinema (D-Ariz.) said Tuesday they plan to uphold the filibuster in the wake of the leaked draft decision from the U.S. Supreme Court on overturning Roe v. Wade.
Why it matters: Democrats have very few legislative options to try to stop the Supreme Court from carrying out a decision that would end the nationwide right to an abortion. While Senate Majority Leader Chuck Schumer (D-N.Y.) vowed to hold a vote on codifying Roe v. Wade, the measure — which as of now does not yet even have 50 votes — would fail to meet the filibuster's 60-vote threshold.
What they're saying: Manchin told reporters: "The filibuster is a protection of democracy."
Manchin voted against similar legislation trying to codify abortion rights earlier this year.
Sinema: While Sinema is supportive of abortion rights, her spokesperson said her views on preserving the filibuster are unchanged and pointed to seven Senate votes where a 60-vote threshold ultimately protected abortion rights.
"Protections in the Senate safeguarding against the erosion of women's access to health care have been used half-a-dozen times in the past 10 years, and are more important now than ever."
"A woman's health care choices should be between her, her family, and her doctor. Overturning Roe v. Wade endangers the health and wellbeing of women in Arizona and across America," she said.
Go deeper:
Go deeper