FDA temporarily pauses ban on Juul e-cigarette sales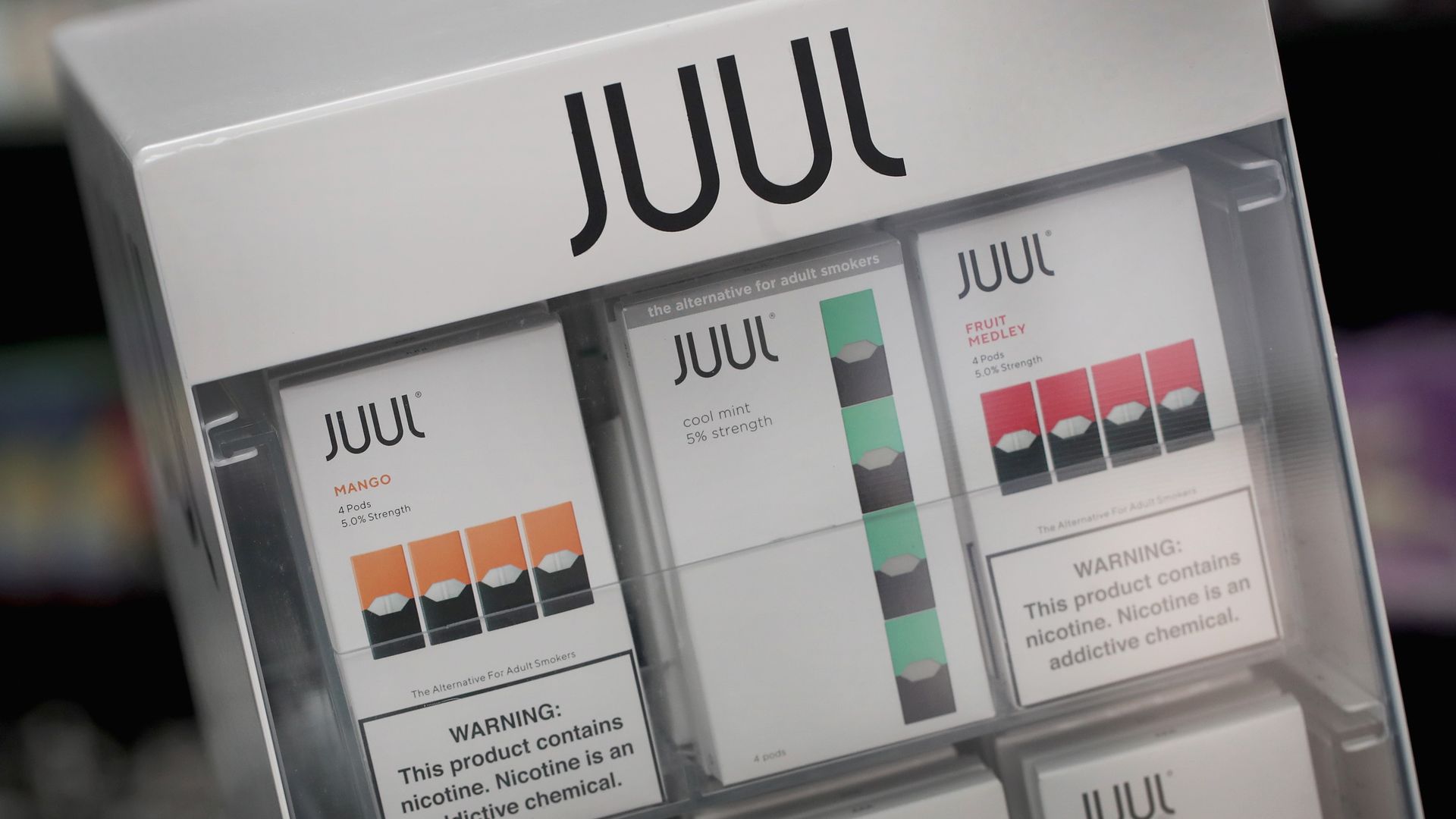 The Food and Drug Administration and Juul agreed Wednesday to suspend their court case while the governmental agency conducts a review of Juul's e-cigarettes.
Why it matters: The agreement between the two sides comes after the FDA on Tuesday temporarily paused its order banning Juul from marketing and selling its popular electronic cigarettes.
Driving the news: The joint legal motion between the two sides will allow Juul to continue selling its product, according to court documents obtained by Axios.
"FDA does not intend to take enforcement action against the products subject to (Juul's) marketing denial order while the administrative stay is in place," the document reads.
What they're saying: "With this administrative stay from the FDA now in place, we continue to offer our products to adult smokers while we pursue the Agency's internal review process," said Joe Murillo, Juul's chief regulatory officer, in a statement to Axios.
Catch up quick: The FDA said Tuesday it "has determined that there are scientific issues unique to the JUUL application that warrant additional review."
"This administrative stay temporarily suspends the marketing denial order during the additional review but does not rescind it," the agency added.
A federal appeals court had already blocked the FDA's marketing denial order in June, allowing Juul to continue selling its products while challenging the ban in court.
The big picture: The FDA's decision to ban the sale of Juul products came amid a push to cap nicotine in cigarettes. The move signals the Biden administration is trying to limit tobacco use in the U.S., Axios' Arielle Dreher reports.
The agency said last month that it denied Juul authorization to market its products because the company's application "lacked sufficient evidence ... to demonstrate that marketing of the products would be appropriate for the protection of the public health."
FDA commissioner Robert Califf added that Juul products played a "disproportionate role in the rise in youth vaping."
What we're watching: If the FDA decides to bring back the ban after its new review, Juul will have 30 days to seek another stay, the Associated Press reports.
Go deeper