Ex-Meadows aide: Cipollone worried Trump march to Capitol would lead to criminal charges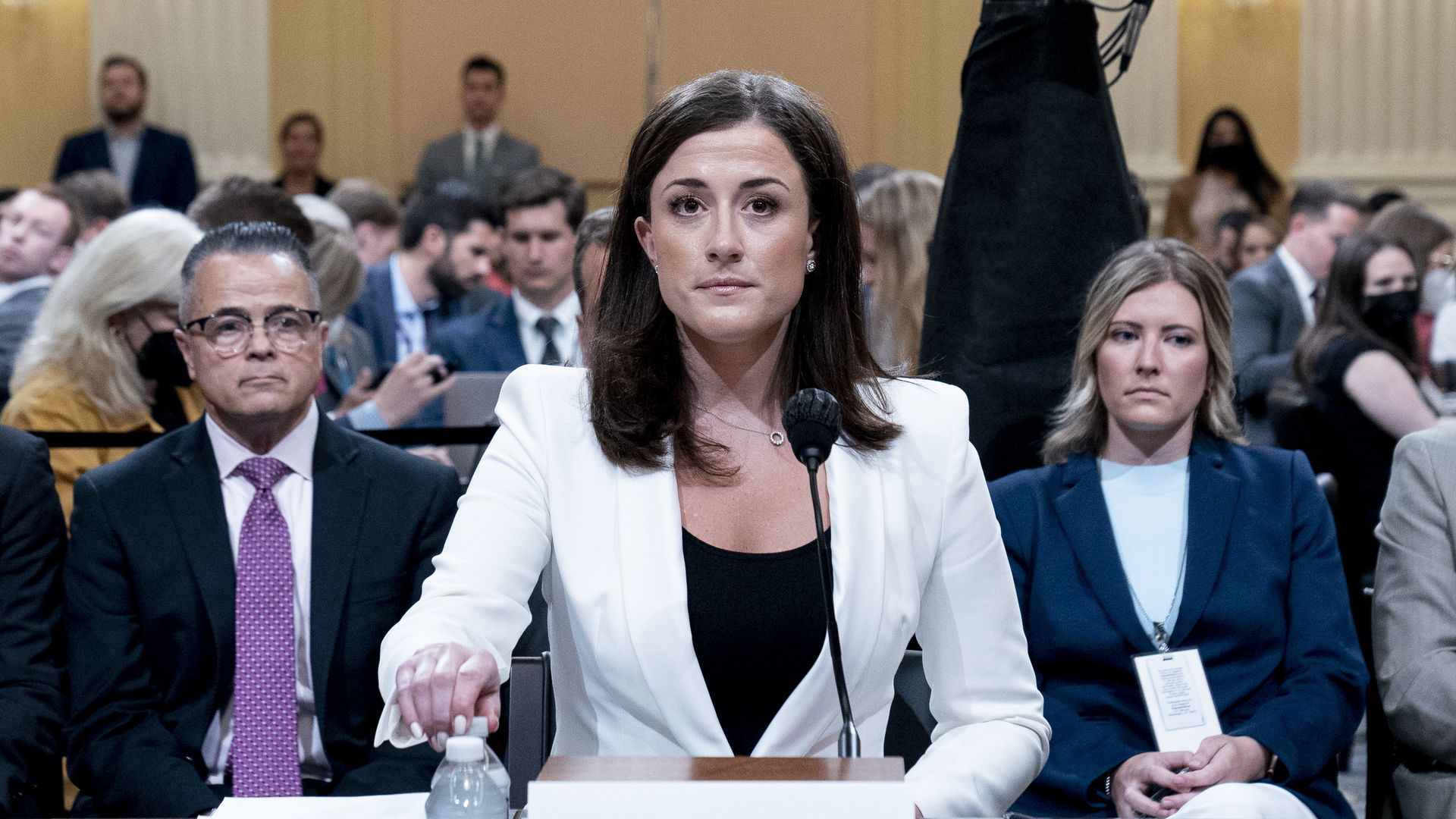 Former White House counsel Pat Cipollone urged former Mark Meadows aide Cassidy Hutchinson to "please make sure we don't go to the Capitol" on Jan. 6 prior to the Capitol insurrection, Hutchinson testified at the latest Jan 6. hearing.
Driving the news: Hutchinson recalled Tuesday that he told her, "We're going to get charged with every crime imaginable if we make that movement happen."
"Pat was concerned it would look like we were obstructing justice or obstructing the electoral college count ... that it would look like we were obstructing what was happening on Capitol Hill, and he was also worried that it would look like we were inciting a riot or encouraging a riot to erupt on the Capitol."
But Trump was determined to "be a part of the march in some fashion," Kayleigh McEnany, who was White House press secretary at the time, said in a video clip aired at the hearing. "He said he wanted to physically walk with the marchers."
After getting in the presidential limousine, Anthony Ornato, Trump's deputy chief of staff, described him as "irate," Hutchinson said. "The president said something to the effect of, 'I'm the f'ing president, take me up to the capitol now.'"
Hutchinson then testified Ornato told her that Trump lunged at Robert Engel, the head of Trump's security detail, demanding he be taken to the Capitol.
Go deeper