Chris Murphy says senators aim to pass gun bill by July 4 recess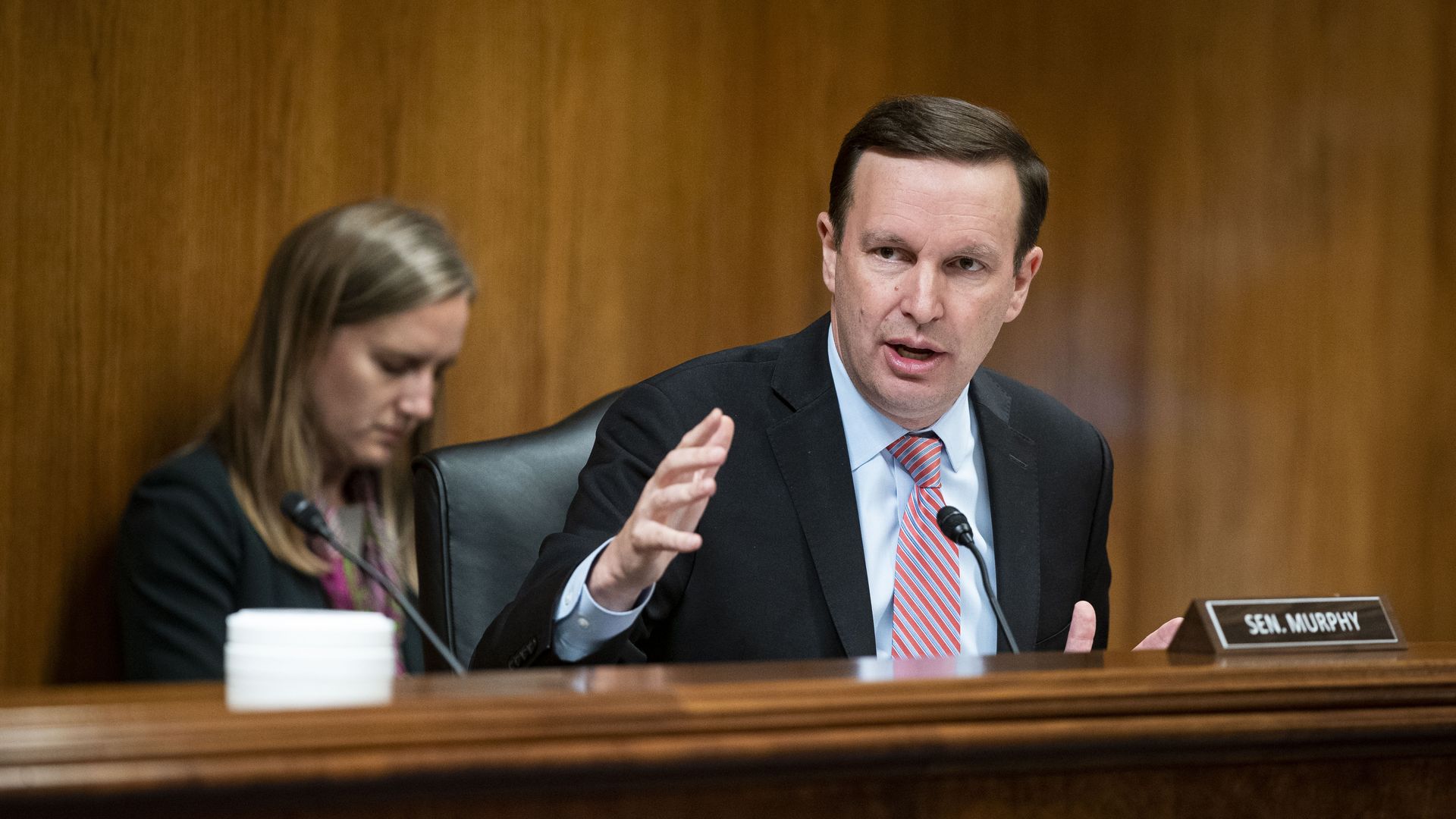 Senators are aiming to pass gun legislation by the July Fourth recess, Sen. Chris Murphy (D-Conn.) said Wednesday. That's despite "red flag laws" remaining a sticking point, CNN reports.
The big picture: Murphy is among a bipartisan group of senators convened after the deadly mass shootings in Buffalo, New York, and Uvalde, Texas, that reached an agreement on gun safety over the weekend. The legislative text is still being written.
State of play: Red flag laws are built around what's known as extreme risk protection orders that allow certain citizens or law enforcement to petition a court to remove gun access from a person believed capable of committing homicide or suicide.
What he's saying: The legislation if passed would result in "a lot of money for law enforcement, schools and mental health," Murphy told CNN's "The Situation Room."
"All of that money will be eligible for states, whether they pass red flag laws or not. We have a specific incentive fund, though, for states that do choose to pass red flag laws," he added.
Murphy stressed to CNN host Wolf Blitzer that there had to be "an incentive structure with a pot of money to help states that do want to enact red flag laws."
"But we shouldn't punish states that choose not to pass red flag laws, by withholding money to help law enforcement or providing them with support for better mental health services," he added.
Go deeper