Conservatives' campaign against social media stalls out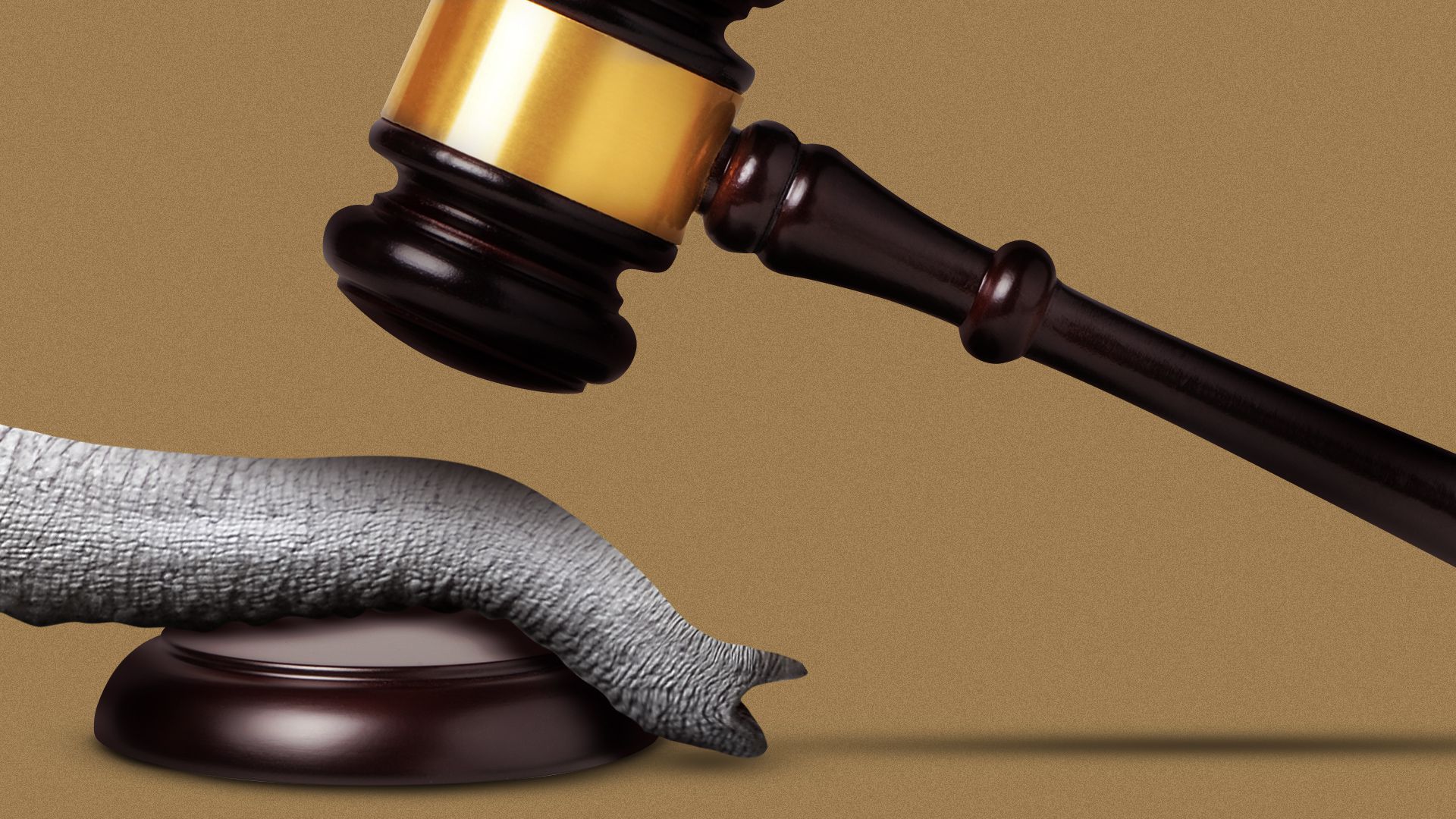 Conservatives' long campaign against social media platforms keeps hitting a wall.
Why it matters: Republicans in Washington haven't been able to change the laws that govern the way platforms moderate users' content. Conservatives' alternative platforms have largely failed to gain traction. And the latest blow came from the Supreme Court.
Driving the news: The court on Tuesday, by a 5-4 vote, stopped Texas from enforcing a law, passed last fall, intended to end online "censorship" of political views.
The law would allow Texans and the attorney general to sue tech giants like Meta and YouTube if they remove certain kinds of content.
The court's order isn't a final ruling on the merits of Texas' law, but when the courts freeze a particular law or policy, it's often a sign that the measure faces an uphill climb on the merits.
The decision comes just a week after a federal appeals court barred Florida from enforcing a similar law.
The big picture: Conservative lawmakers and activists have argued for years that tech platforms are biased against them. Those complaints have only gotten louder as social media services have adopted stricter policies on abusive speech and on misinformation around vaccines, elections and voting.
States across the U.S. have begun to enact laws telling tech platforms how to manage users' posts. These measures aim to stop companies from removing users' legal speech; to prohibit platforms from using algorithms to choose which posts to show, or to require companies to be more transparent about their content decisions.
So far, this hasn't worked. Pressure from the right has not led to laws that pass legal muster. Meanwhile, conservatives' efforts to build rival platforms with different rules have largely fizzled.
Some proponents of these laws argue that tech companies should be considered "common carriers," like phone companies, and therefore required to carry messages from all comers with minimum interference.
That idea hasn't flown in court. "Neither law nor logic recognizes government authority to strip an entity of its First Amendment rights merely by labeling it a common carrier," the 11th Circuit Court of Appeals wrote in its ruling against Florida's content-moderation law.
Democrats have also tried their hand at bills aimed at controlling content moderation, arguing that companies leave too much harmful content online.
What they're saying: "We are encouraged that this attack on First Amendment rights has been halted until a court can fully evaluate the repercussions of Texas' ill-conceived statute," said Matt Schruers, counsel at the Computer & Communications Industry Association, one of the tech industry groups fighting the law.
Yes, but: It's not clear how the justices will handle similar cases going forward.
Justice Samuel Alito wrote in his dissent, "It is not at all obvious how our existing precedents, which predate the age of the internet, should apply to large social media companies."
The liberal Justice Elena Kagan sided with three conservative colleagues in letting the Texas law go into effect. But court watchers interpreted her vote as a part of her running objection to the court's growing practice — known as the "shadow docket" — of deciding important cases quickly without full argument or written decision.
What's next: This fight isn't over. States will likely keep passing new versions of these restrictions, prompting more court battles that conservatives could still win, especially with the Supreme Court's current makeup.
The bottom line: The Texas decision shows that government policing of tech companies' content rules is just as tough to get right as tech companies' policing of users' speech.
Our thought bubble: Conservatives stymied in court may find a different triumph in Elon Musk's planned purchase of Twitter, which the billionaire has promised to reshape along much the lines that the right has demanded.
Go deeper