Updated May 27, 2022 -

World
Severodonetsk mayor says 1,500 killed as Zelensky warns of Donbas "genocide"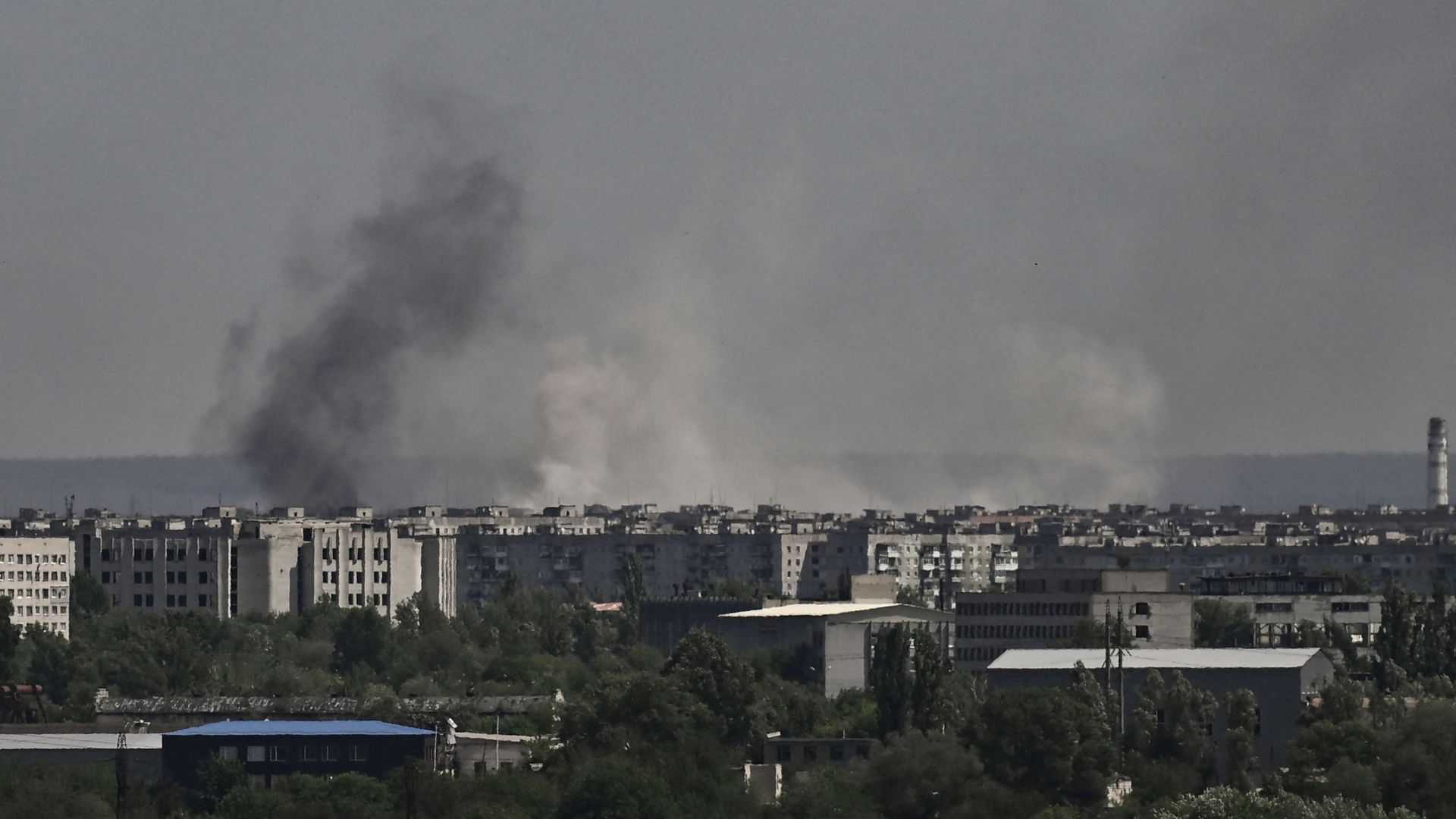 The Russian military assault on Severodonetsk has left some 1,500 people dead and destroyed 60% of buildings, the eastern Ukrainian city's mayor said Thursday, per AP.
The big picture: Russian forces have for days been trying to encircle Severodonetsk, the last remaining major city in the Luhansk region of the Donbas under Ukrainian control. Stryuk said there were up to 13,000 residents in the city and only 12 were evacuated on Thursday, AP reports.
Luhansk region Gov. Serhiy Haidai said in a Telegram post Friday "the Russians are pounding residential neighborhoods relentlessly" in Severodonetsk and another four people had died in the city in the past 24 hours.
State of play: Russian ground forces were on Friday continuing their attempt to surround the city and the Severodonetsk district city of Lyscyhansk after "recently capturing several villages northwest of Popasna," the U.K. Ministry of Defense said in an intelligence report.
What they're saying: President Volodymyr Zelensky said in his nightly address that the Russian military offensive in the Donbas could "make the region uninhabited."
"They want to burn Popasna, Bakhmut, Lyman, Lysychansk and Severodonetsk to ashes," he said.
"In cities and communities closer to the Russian border, in Donetsk and Luhansk, they gather everyone they can to fill the place of those killed and wounded in the occupation contingent," Zelensky continued.
"All this, including the deportation of our people and the mass killings of civilians, is an obvious policy of genocide pursued by Russia."
Go deeper:
Editor's note: This article has been updated with comment from Zelensky, Haidai and the U.K. defense ministry.
Go deeper