On the front lines in Donbas: One Ukrainian soldier's story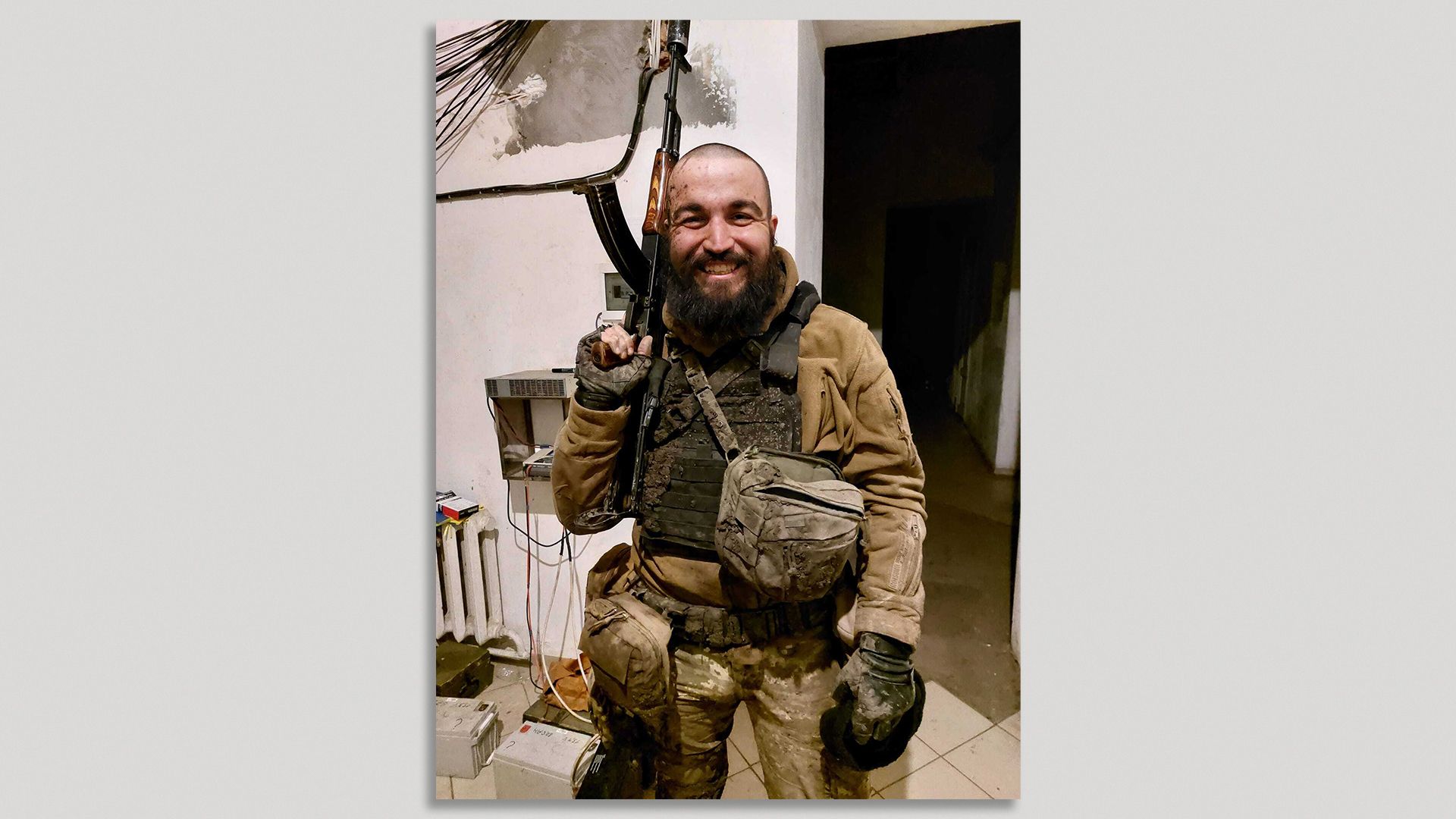 Ukrainian Cpl. Andrii Shadrin's unit sets off daily from its makeshift base to points along the front lines in Luhansk Oblast in the Donbas region of eastern Ukraine, where the war with Russia rages on. "Some of the regions we have to reach, the only road available is under absolute fire control of the enemy," he says.
The big picture: Ukrainian President Volodymyr Zelensky has described soldiers in the Donbas like Shadrin as some of the best Ukraine has. Their battle to defend this region will decide the fate of the war.
Axios: "How it Happened" has been in touch with Shadrin almost daily for four weeks. Our calls took place at night, after he'd returned to base. They were often interrupted — by shelling, by orders for a mission, and once when he said a drone had been spotted overhead.
He says the shelling is constant and "chaotic," striking mainly civilian infrastructure. He describes his surroundings: the sky is smeared with smoke. At night, he hears battles raging nearby.
Fighting for the Donbas
After the failed effort to take Kyiv, Russian President Vladimir Putin turned his focus to the Donbas, vowing last month to "liberate" the entire region, which was partially controlled by pro-Russian separatists before he launched his full-scale invasion on Feb. 24.
In recent weeks, Russian forces have gained ground. The last Ukrainian fighters in Mariupol surrendered on Tuesday after a weeks-long siege.
More than 90% of Luhansk, where Shadrin is fighting, is now under Russian control.
Shadrin's unit has yet to lose a soldier, but hardly a day goes by without news that a friend has been killed, severely wounded or captured. "I definitely know that hell [exists] and it's here. But if there is heaven and they look down on me, I want them to be proud."
The morning after our first conversation, Shadrin's unit came under fire as it was repairing equipment on an outpost directly on the front line.
As Russian infantry and tanks began to advance on them, a piece of shrapnel struck his leg. It was "a usual day, with a little bit of bad luck," he says.
A trained medic, Shadrin, 26, treated his own wound until he could be evacuated to a hospital. He declined painkillers, knowing supplies were tight. Once he realized he could walk, he returned to base.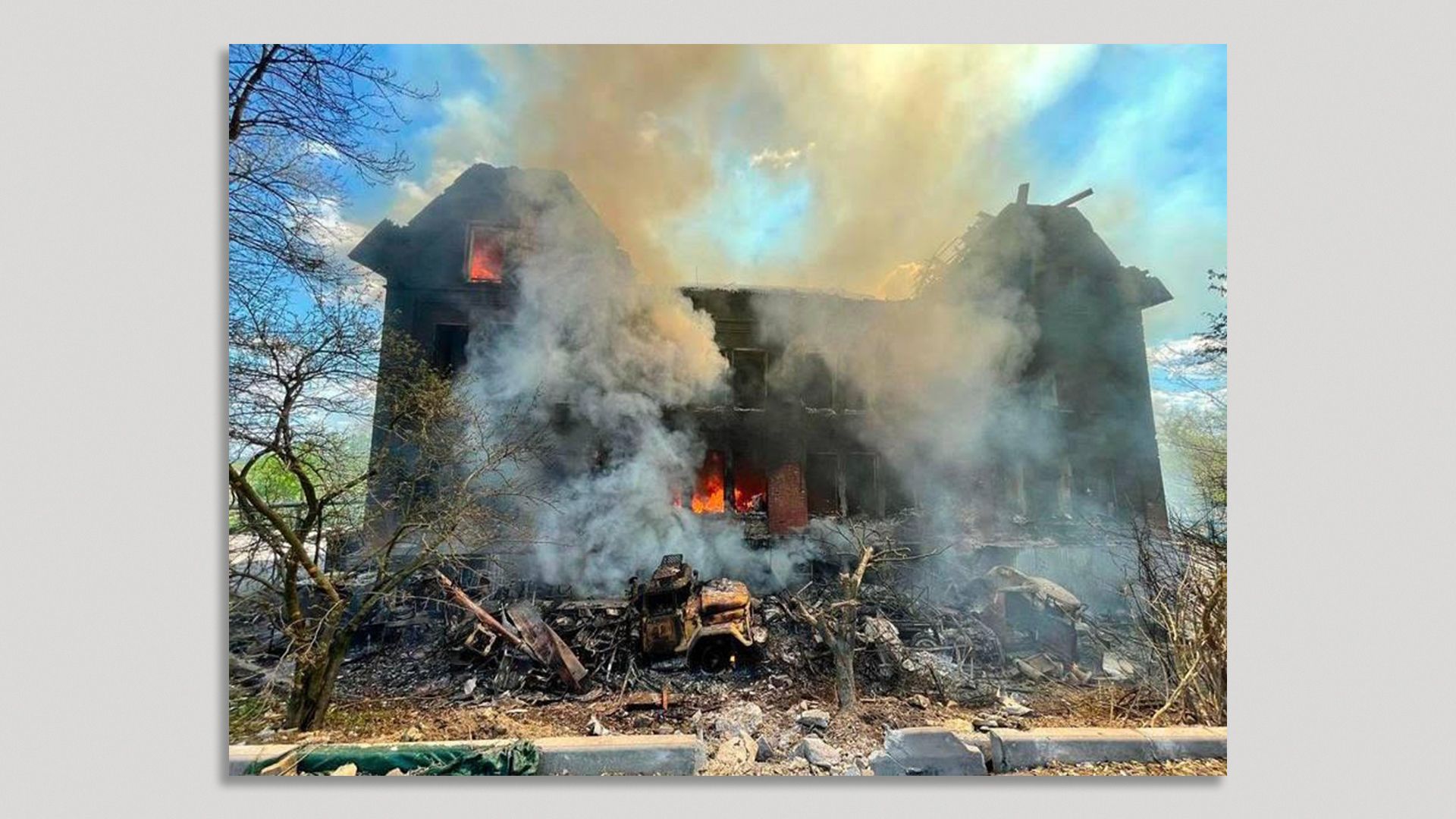 Some of his worst days have come when traveling through recently shelled towns. Two civilians died as he tried to save them, he says. "I hope that all the civilians will go away from here," he adds, his voice quivering with emotion.
Shadrin acknowledges that many civilians who remained behind likely supported Russia before the full-scale invasion. That's not uncommon in this largely Russian-speaking region, where many get their news from Russian state TV.
But now, he says the civilians his unit aids beg them to stay, "not to leave them alone, one-on-one with the Russians."
"Vladimir Putin and the Russian army did a lot for the unity of Ukrainians all around Ukraine. Because everybody now understands whom we are dealing with," he says.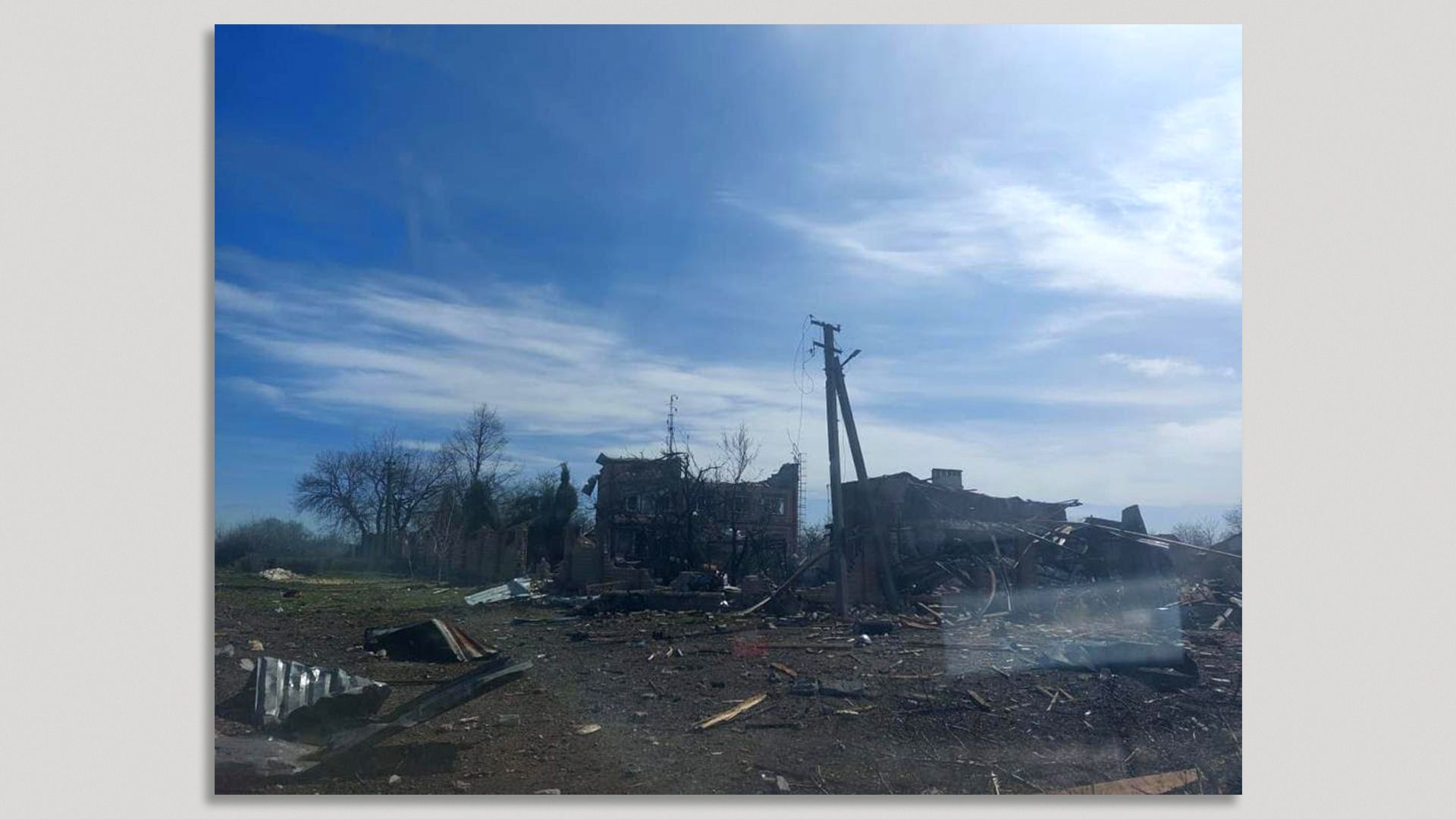 A family divided
Shadrin says his parents don't share that view of Russia, or the war.
At home in Feodosia, a coastal resort town in Crimea, he says they absorb the Kremlin narrative of the war from Russian state TV, and believe their only child has been brainwashed.
Growing up, Shadrin says he never heard the Ukrainian language outside of a classroom.
"I am a Nazi for them," Shadrin says, though his parents, who were born in Soviet Russia, haven't told him that directly. Their only correspondence had been weekly text to inform them he's alive. Now, those have stopped, too.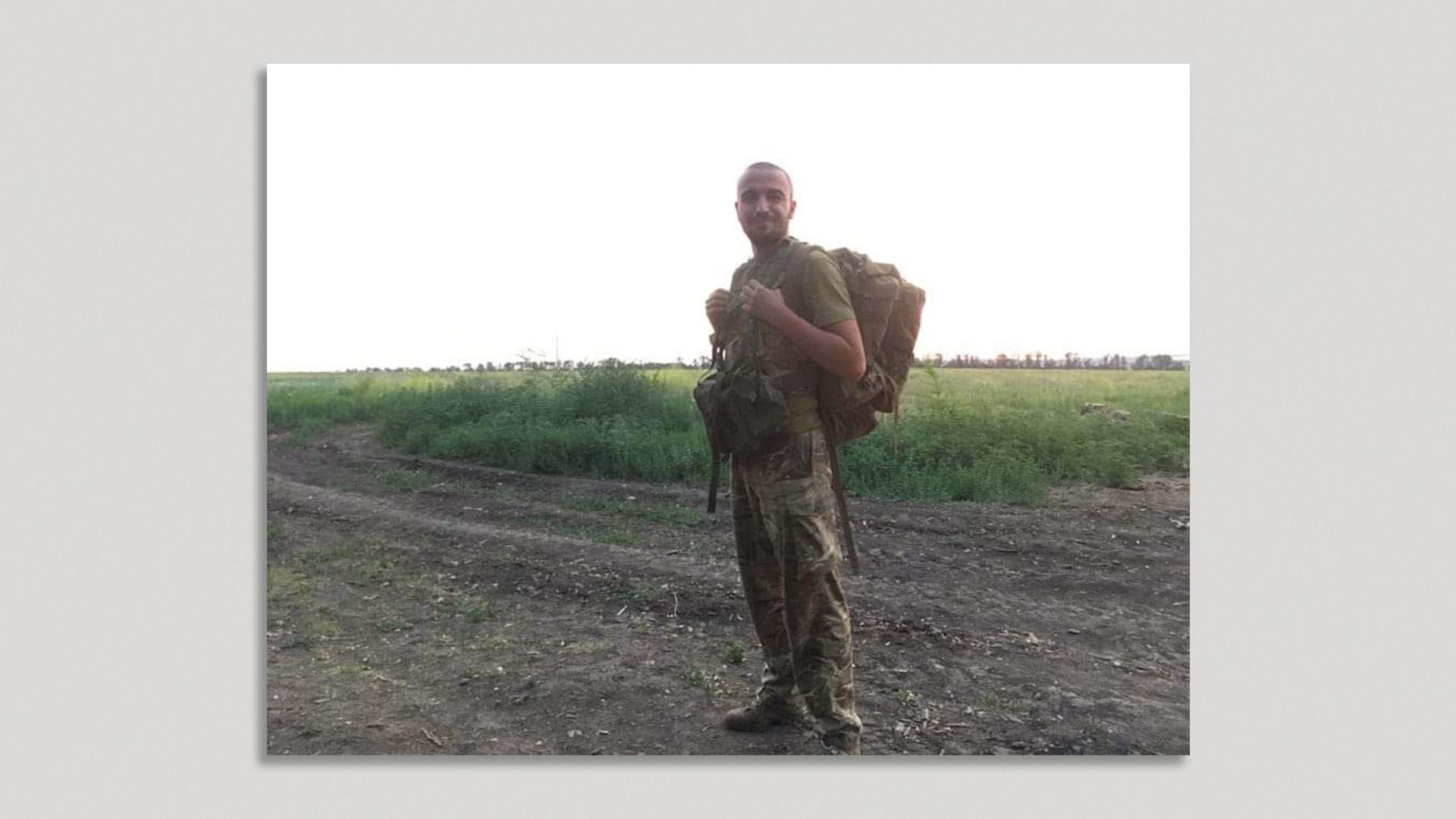 Crimea has been under Russian control since 2014, when Putin sent in "little green men" to foment a separatist insurgency in the Donbas, and to swallow up Crimea altogether.
Putin took that step after Ukraine's Kremlin-friendly president, Viktor Yanukovych, was toppled by mass protests.
When those protests broke out, Shadrin traveled to Kyiv for a few days to take part, without telling his parents.
"Before everything started in 2014, I was kind of a hippie. I had long hair, I had an earring in my ear," he says.
It's hard to picture, looking at the thick-bearded, bareheaded and grizzled warrior on the video call, until he shares his ID photo from that time — a boyish face from the other side of the war.
Shadrin was 18 then, studying IT in college and taking extra lessons to perfect his English.
War comes to him. He goes to war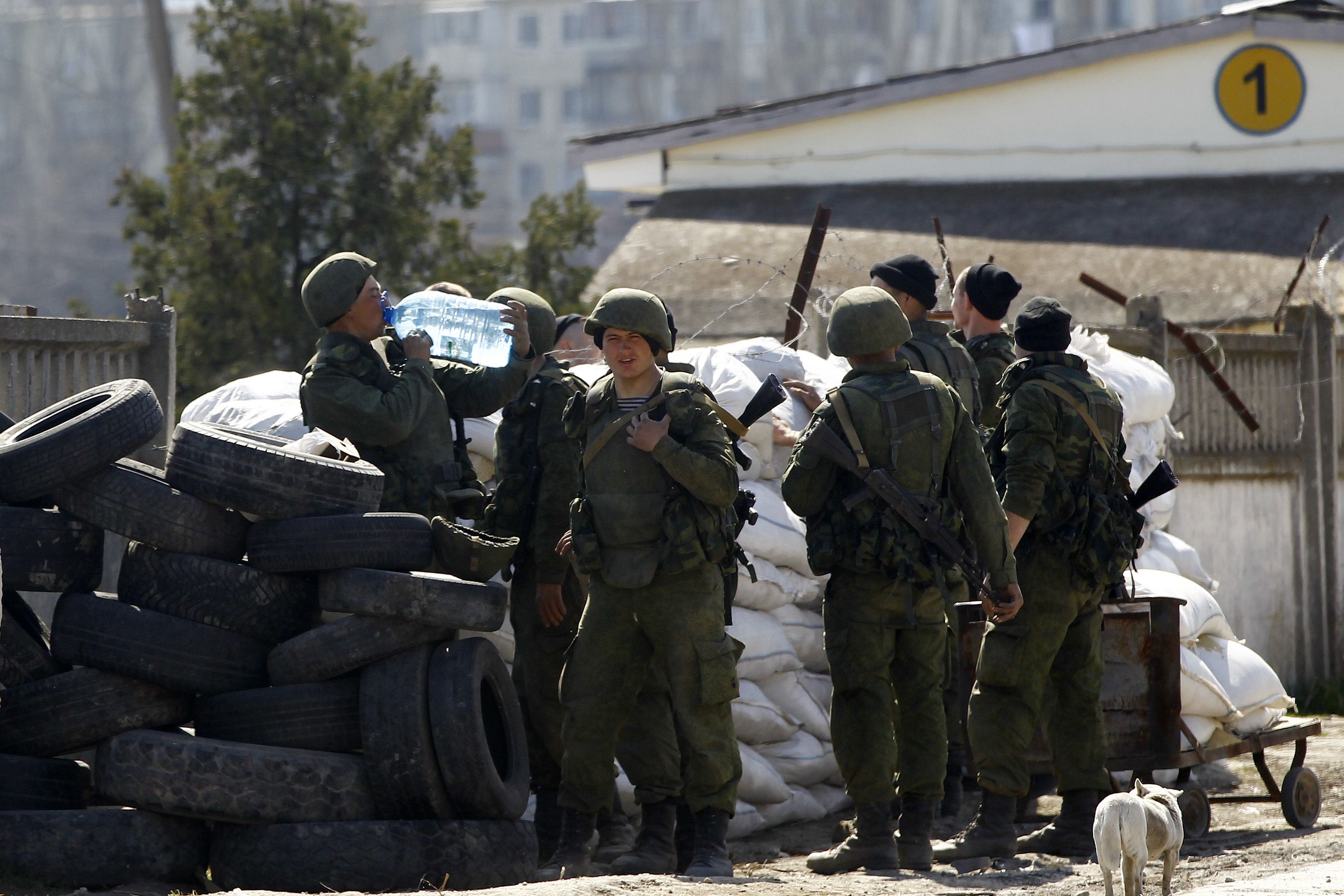 When the Russian occupation began, the Ukrainian Marine base in Feodosia was surrounded. Shadrin and some friends pooled money for juice, snacks and cigarettes, which he delivered to the marines.
"I did it until I was caught by some Russians," he says.
"I was beaten pretty hard by them. They took all the goods... and just left me lying on the ground," he adds. "That's when I knew I was going to fight."
Shadrin was initially rejected by the Ukrainian military. He says Crimeans were considered disloyal. Still, he successfully enlisted a few months later.
In the meantime, he volunteered for Right Sector, a militia that has been described as ultra-nationalist or far-right. Shadrin says that wasn't his experience, and that he served with soldiers from diverse backgrounds.
But because Russia deems Right Sector an extremist group, Shadrin says he'd be arrested if he returned to Russian-occupied Crimea. He hasn't seen home or his parents for eight years.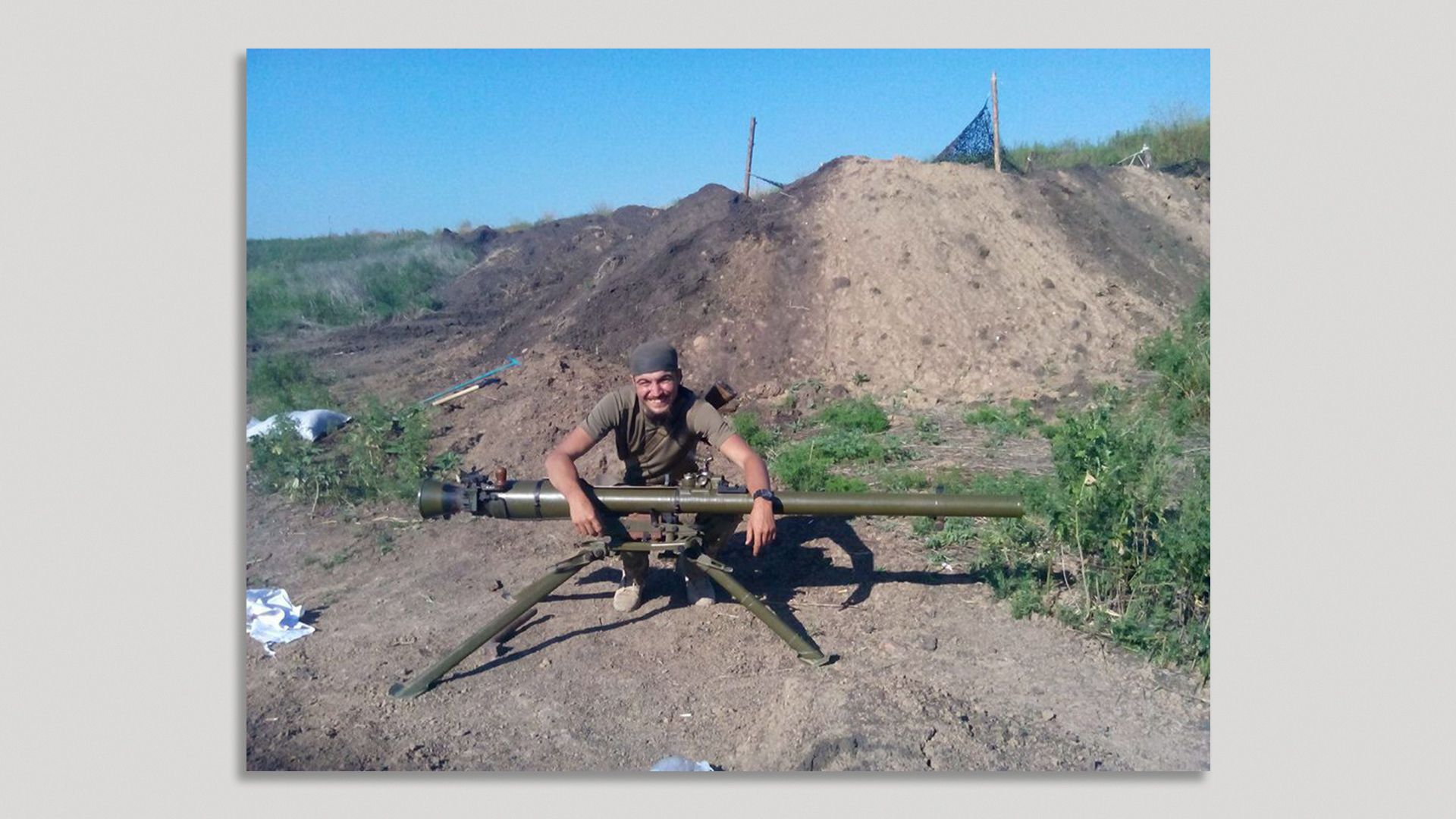 Since joining the army, he has served a half dozen six-month rotations in the Donbas, fighting Russian-backed separatists.
Shadrin has devoted his entire adult life to this war, barring a brief stint as a civilian from 2020 to 2021. He reenlisted during Russia's troop build-up last year.
"The whole country is invaded"
By the time Putin launched his full-scale invasion on Feb. 24, Shadrin had been fighting continuously in the Donbas for six months.
That night, he returned from a mission to frantic text messages from friends all around the country, wondering whether he was alive and what was happening on the front lines.
"The truth is, my job didn't change that much," he says with a laugh. "Only the circumstances around it."
"What do I want to do"
Shadrin admits that the outcome of Russia's Donbas offensive is uncertain, given the force of the Russian troops and artillery.
But in the longer term, he's confident the Ukrainians will fight as long as it takes to secure victory.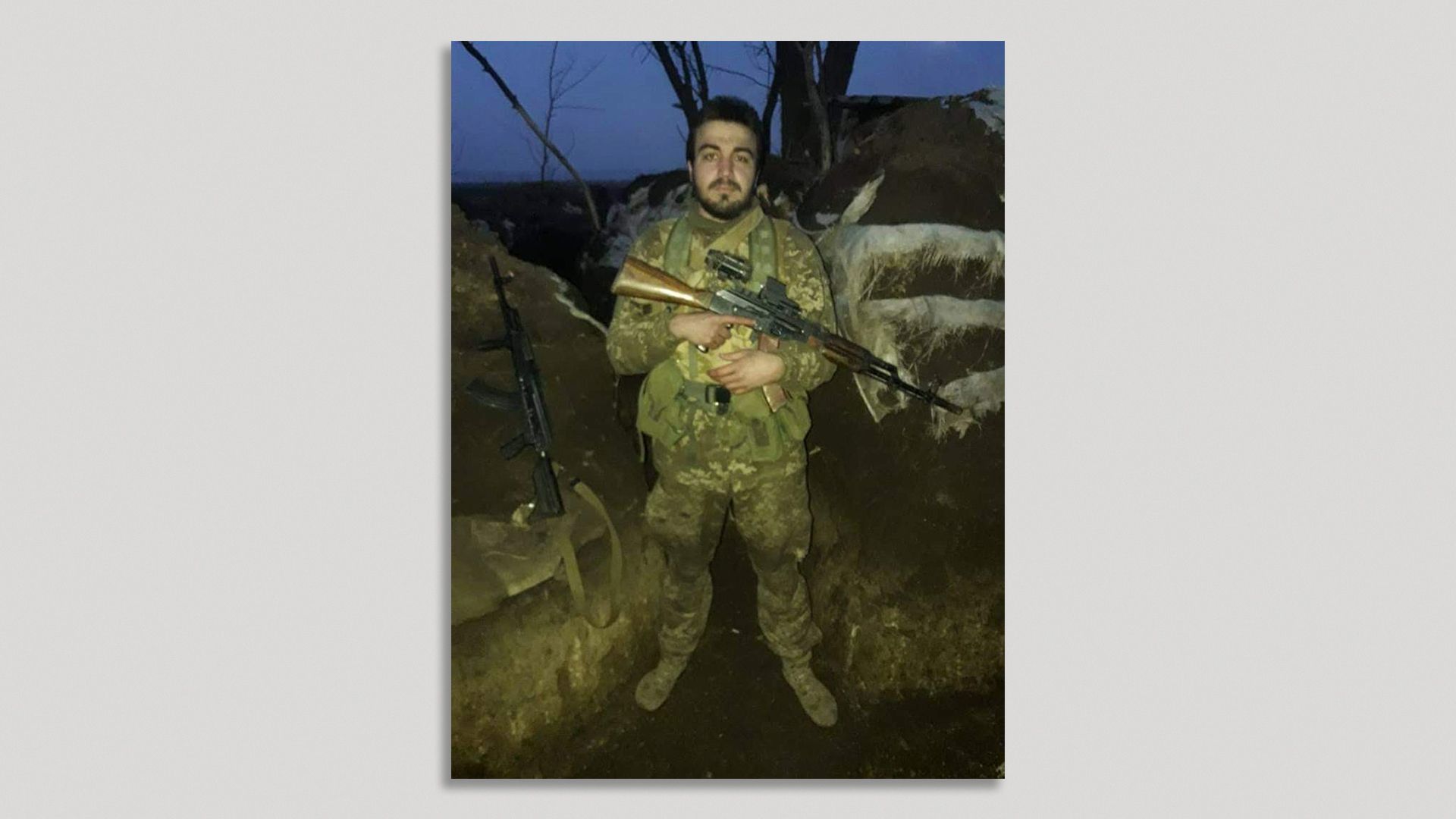 Asked what he'll do when the war ends, he says there's a running joke in his unit "that we are already dead but too stupid to recognize ourselves as corpses."
"If you bring me off this service and this war, you will meet — maybe in a couple of months — a regular 26-year-old man who likes to have a couple of beers, have a chat with a girl in a pub … spend some time on a beach or something like that," Shadrin says.
The image hangs there like an apparition, before he waves it away. He says he's more tired than he ever realized a human being could be, too "crushed inside" to "even to ask myself the question, 'what do I want to do?'"
There is one thing though Shadrin is sure of: "I still want to go home, and the army gives me that chance."
Ukraine seems unlikely to retake Crimea during this war, but he hopes it will happen someday, maybe even through post-war diplomacy.
"I've lost a lot of my friends, I've lost a lot of my brothers, and of course I don't want to lose any more," he says. Then he clarifies that thought with a rueful laugh, "death is still better than living in Russia."
How it Happened senior producer Naomi Shavin contributed to the reporting for this story.
Editor's note: This story has been corrected to reflect that Shadrin was initially rejected by the Ukrainian military, not the Russian military.
Go deeper