The Mexican American civil rights links in Uvalde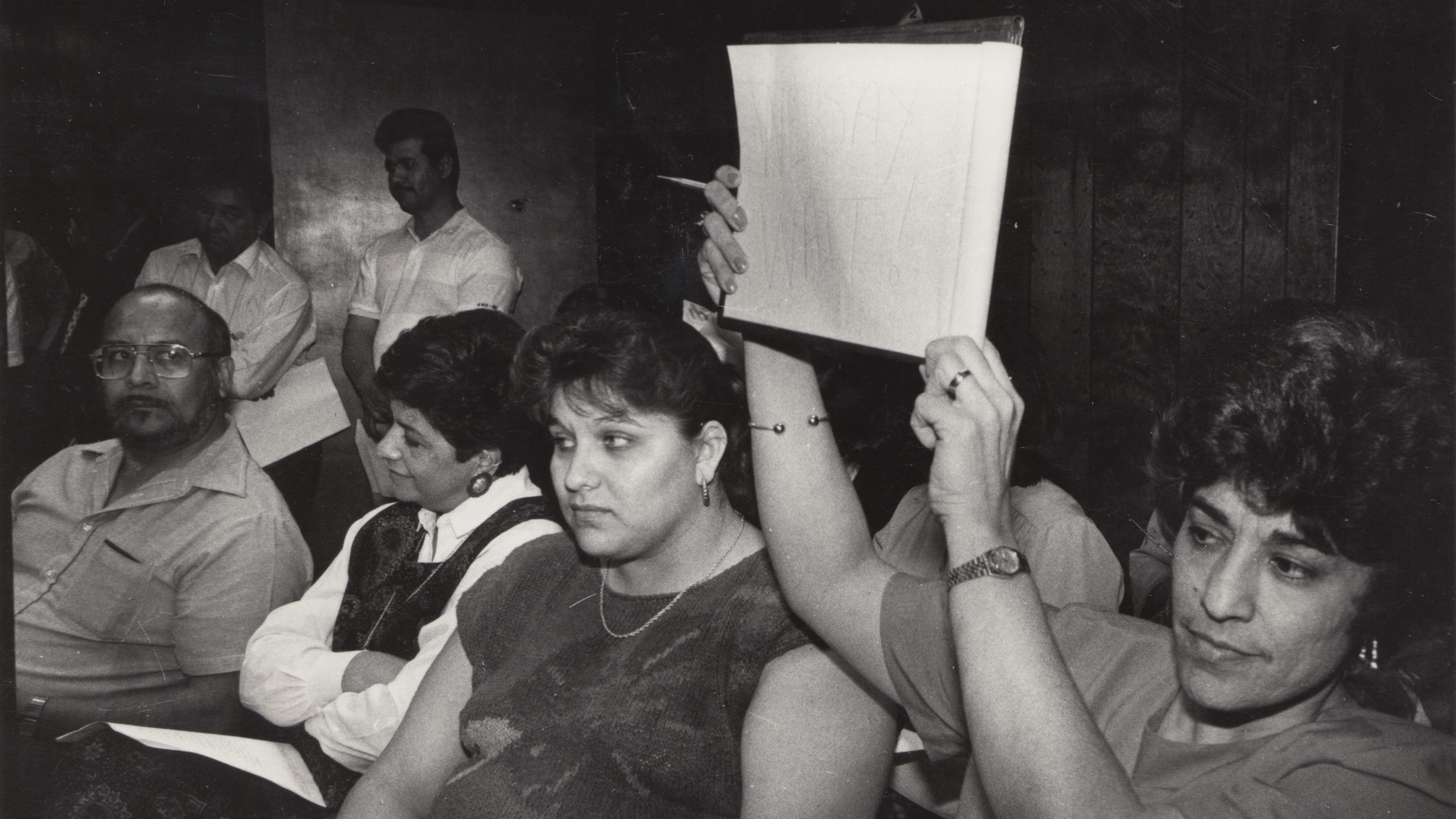 Uvalde, Texas, may have been unknown to most Americans before Tuesday's mass shooting, but this town has deep roots in the Mexican American struggle for civil rights.
The big picture: The massacre that left 19 children and two teachers dead on Tuesday took place in a school district home to one of the most crucial school walkouts in civil rights history.
Uvalde also has educated Latino journalists, historians and intellectuals for generations.
For decades, residents of the town, named after Spanish military commander Juan de Ugalde, lived with economic and racial divisions between whites and Mexican Americans.
Flashback: In 1970, a small group of Mexican American students in Uvalde staged a walkout to protest the district's refusal to renew the contract of Josue "George" Garza, a popular Mexican American teacher.
The students gave an all-white school board a list of 14 demands, including hiring more Mexican American educators and offering Chicano history courses.
The school board refused to negotiate, and the walkout grew from 20o or so students to 500 people. It would last for six weeks and became one of the longest school walkouts in U.S. history.
What they're saying: "We were tired of the discrimination," former student Sergio Porras told the Voces Oral History Center. "We said, 'We've had enough of this. Why don't we do a huelga, or just walk out?' It just happened."
The intrigue: The white Uvalde leaders brought in the Texas Rangers to help squash the protests. Texas Rangers stood on buildings with rifles pointed at demonstrators as helicopters flew low.
The protest was eventually quashed, and students were flunked for a year. Many left and completed school elsewhere.
Yes, but: Mexican Americans in Uvalde were mobilized as the Chicano Movement grew. They ran for office and slowly took over the city's political offices.
Genoveva Morales, a mother of 11, successfully sued the Uvalde school district for discrimination and led a 40-year fight to get the district to integrate schools.
The walkout also influenced Latino students in other parts of Texas to demand an end to discrimination.
Alfredo R. Santos, one of the participants of the Uvalde walkout, later became a labor organizer for Cesar Chavez and the United Farm Workers, and then a journalist.
Legacy: Monica Muñoz Martinez benefited from the Uvalde walkout years. Educated in the Uvalde, the future historian said she was influenced by the activism and turned her attention to the violence Mexican Americans faced along the border.
Subscribe to Axios Latino and get more news that matters about Latinos and Latin America, delivered right to your inbox on Tuesdays and Thursdays.
Go deeper