Uvalde shooting stirs up painful memories for El Paso residents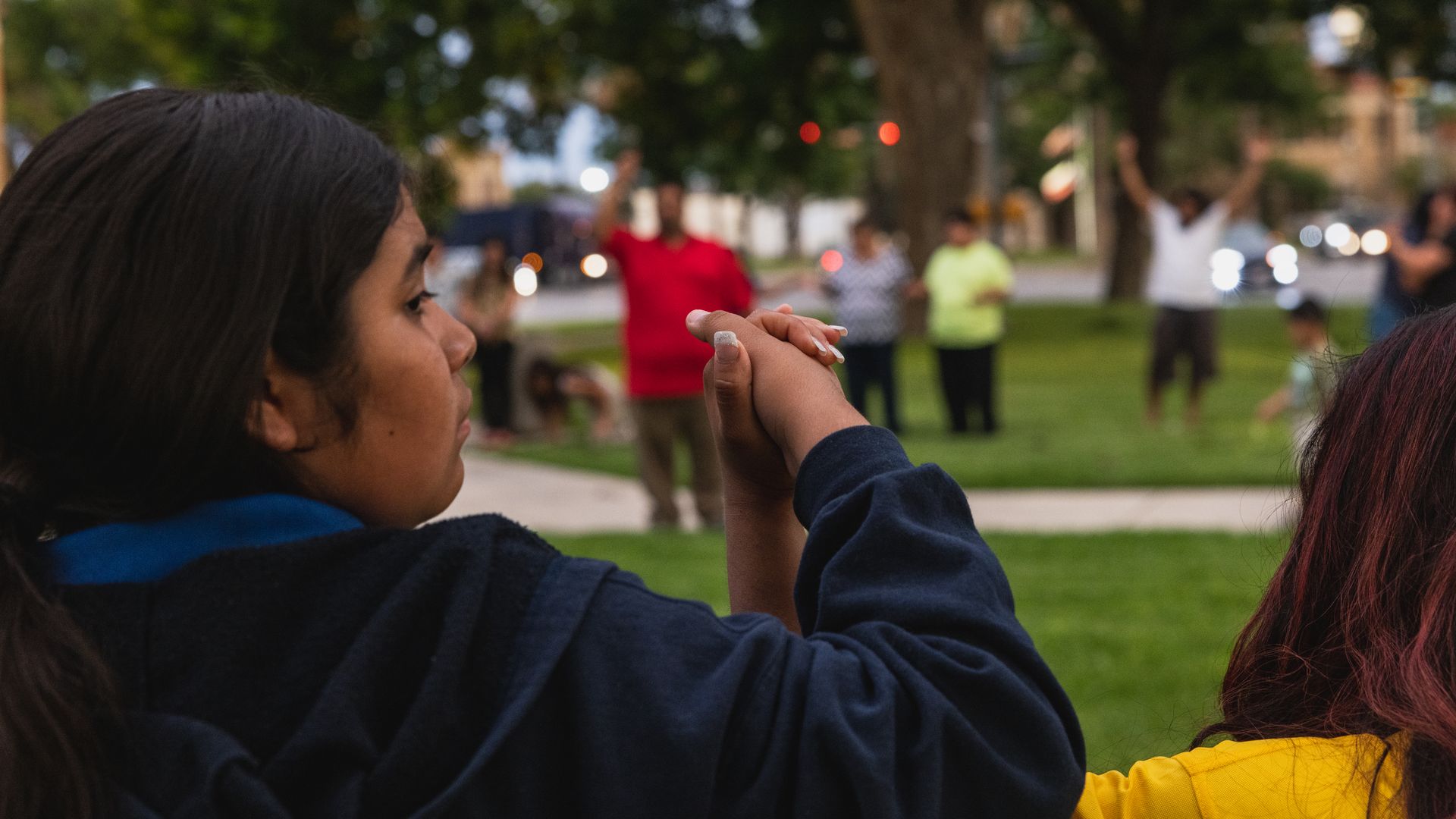 Painful memories of the 2019 mass shooting in El Paso, Texas, that killed 23 and wounded dozens are flooding back for city residents and leaders, who say Uvalde will have a lot of work to do to heal from Tuesday's massacre.
Flashback: A gunman who authorities say was motivated by hate for Hispanics killed 23 people at a Walmart in El Paso on Aug. 3, 2019. The alleged shooter, a young white supremacist who drove to El Paso from the Dallas area, has yet to face trial.
What they're saying: El Paso County Judge Ricardo A. Samaniego, one of the leaders who helped lead the city after the 2019 shooting, said it took him a couple hours to regain his composure after he learned about Uvalde.
"You have a healing garden, you have a vigil, and (you think) something great will happen and then all of a sudden, you feel like you didn't do anything because it just happens again," Samaniego said.
Samaniego said it's crucial to talk about those feelings that resurface when there are other shootings. "We can't keep it in our chest."
Former El Paso Mayor Dee Margo, who was at the city's helm during the shooting, struggled to hold back tears while talking to Axios.
"I just get emotional every time time I think about or talk about our August 3, and somebody said, 'Maybe you got PTSD,' and maybe I do," Margo said.
Margo said Uvalde would need to work together to move forward.
The big picture: Although much smaller, the city of Uvalde in many ways is like El Paso. It's over 80% Hispanic, full of tight-knit families, devout Catholics and hardworking people.
As more information about the Uvalde shooting emerges, El Paso City Council member Cassandra Hernandez said it's hard not to think about the grief experienced in 2019.
"I think El Pasoens, when we hear about shootings, it takes us to that time. Even though a lot of us were not directly impacted, we still mourn and we still try to take every day day by day," said Hernandez, who represents the district where the tragedy took place.
Tuesday's shooting also prompted Hernandez to talk to her children about how to protect themselves, something many parents are grappling with.
Subscribe to Axios Latino and get more news that matters about Latinos and Latin America, delivered right to your inbox on Tuesdays and Thursdays.
Go deeper