Students across the U.S. stage walkouts after Texas shooting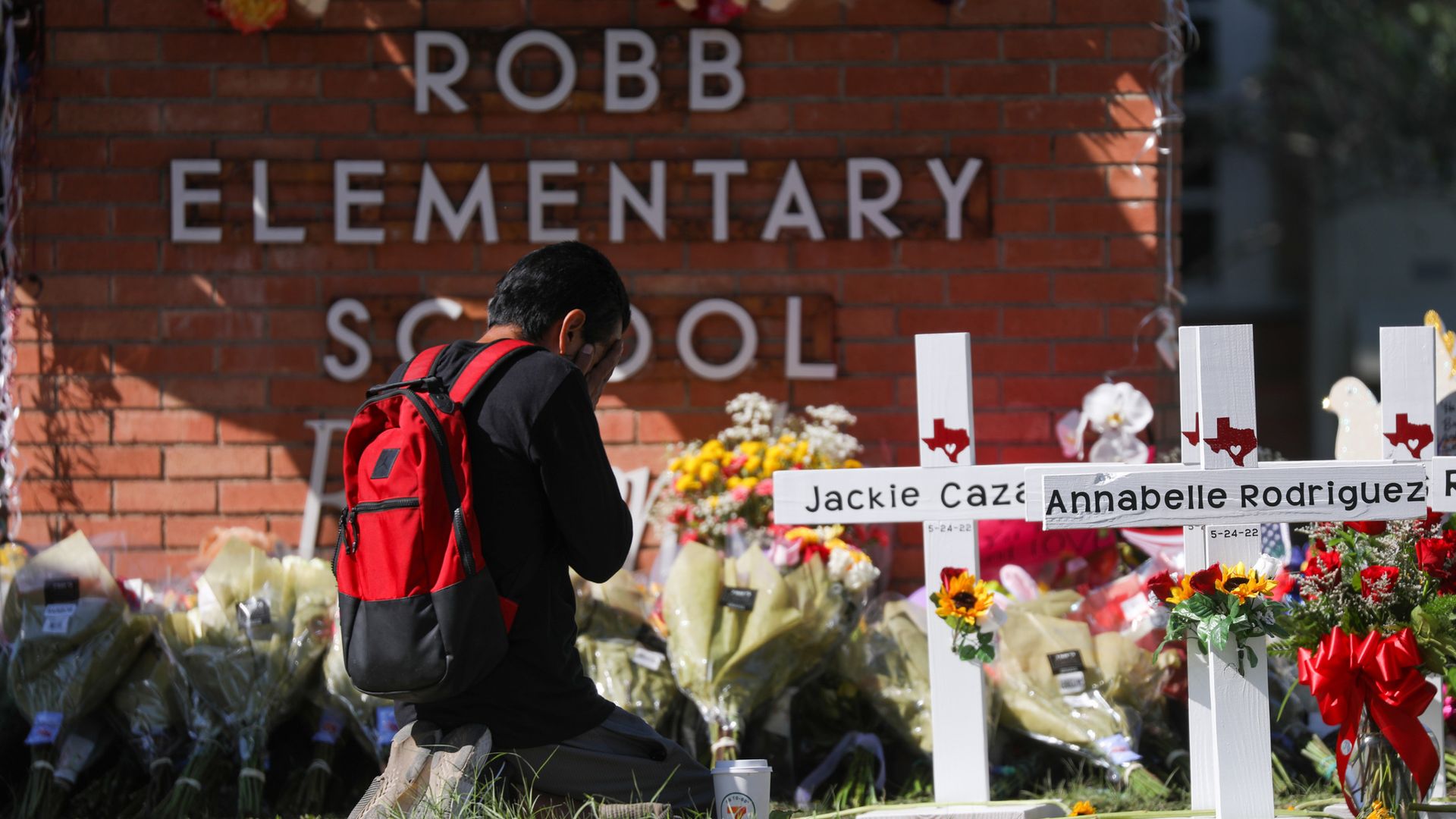 Thousands of students at high schools and universities across the U.S. walked out of classes on Thursday to demand stricter gun control laws in the wake of the Texas mass school shooting.
Driving the news: Starting at noon Thursday, student protesters from Michigan to Virginia marched out of classrooms to call for stronger gun control policies after a gunman stormed Robb Elementary School in Uvalde, Texas, killing at least 21 people, including 19 children and two adults.
What they're saying: "Enough is enough," Students Demand Action said in an online statement. "Once again, gun violence has forced its way into our schools. …We need more than thoughts and prayers. We demand action from our lawmakers now."
Flashback: The walkouts come after March For Our Lives organizers announced a mass protest in Washington, D.C., on June 11, four years after the Parkland shooting inspired the group to hold one of the largest demonstrations in U.S. history.
"This is a call to action," Parkland survivor David Hogg said in a video statement uploaded to Twitter on Thursday afternoon.
"To Democrats, to Republicans, to gun owners, to non-gun owners, to NRA members, to anyone in the United States. We have a responsibility to protect our future because these kids are dying. And I know we have our disagreements and they are very strong, but there has to be some kind of middle ground that we can find to work together to save just one life."
Go deeper