UN official: Taliban are making Afghan women "invisible"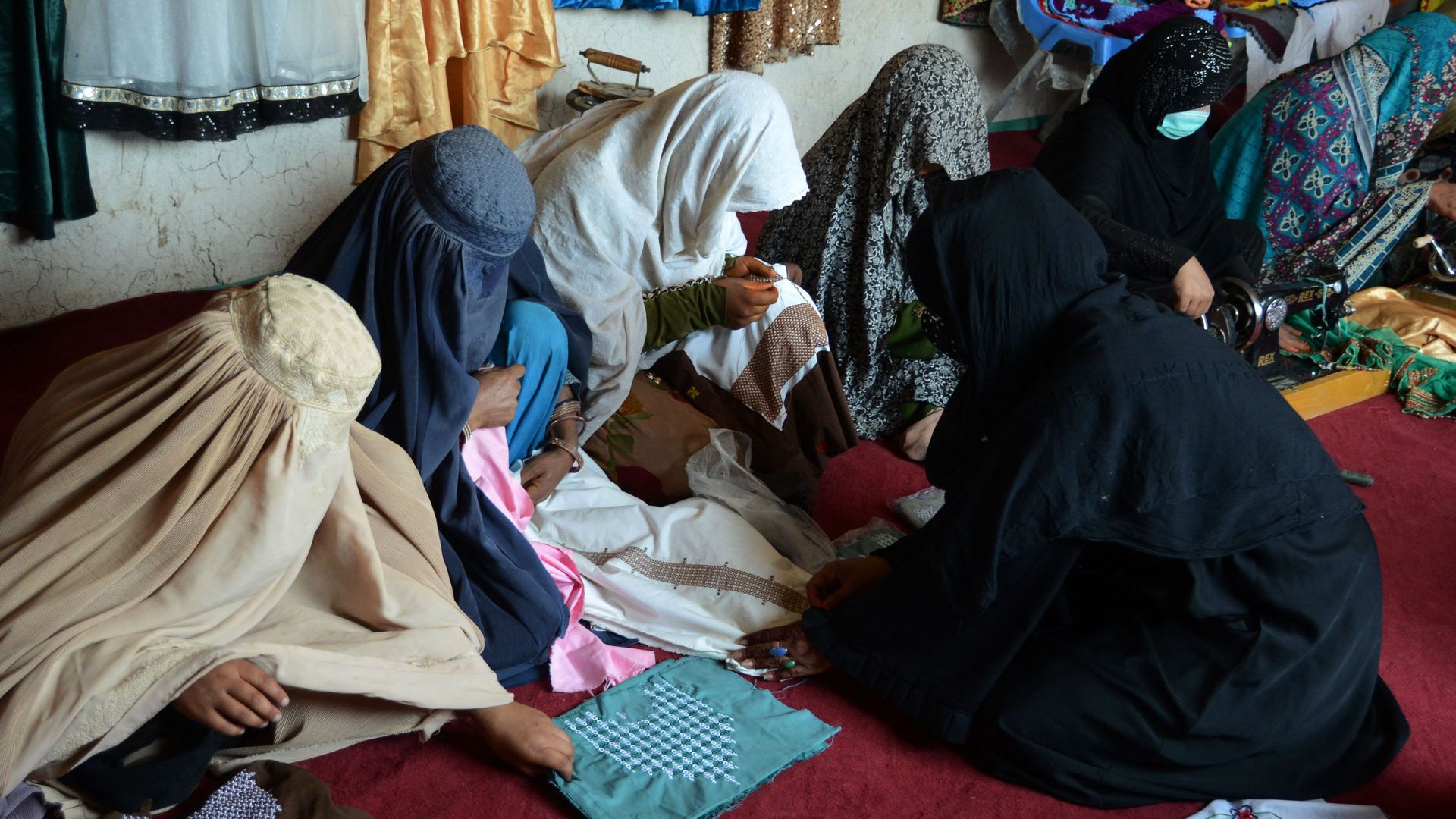 Afghanistan's ruling Taliban are moving to make women "invisible in society" with gender segregation and strict clothing policies, a United Nations official warned during a visit to the country on Thursday.
Driving the news: Richard Bennett, UN special rapporteur on human rights in Afghanistan, in a statement criticized other measures, including the suspension of girls' high school education, "severe barriers to employment, no opportunities to participate in political and public life, limits on freedom of movement, association, and expression."
Other directives such as male family member chaperones, the enforcement of a strict form of Hijab that was introduced earlier this month and strong advice to stay at home also "fit the pattern of absolute gender segregation and are aimed at making women invisible in society," he added.
The big picture: The Taliban last year responded to concerns that women could lose hard-won rights and freedoms after their takeover of Afghanistan by saying they would honor women's rights, but within the "frameworks" of Islamic law.
Over nine months after the Taliban seized power, the Ministry of Virtue and Vice has expanded its reach and is now enforcing gender segregation and other restrictions, the Washington Post reported on Thursday.
What they're saying: "Afghanistan is facing a plethora of human rights challenges that are having a severe impact on the population," Bennett said, per the statement.
"The de facto authorities have failed to acknowledge the magnitude and gravity of the abuses being committed — many of them in their name — and their responsibility to address them and protect the entire population," he added.
The bottom line: "The Taliban stands at a crossroads. Either the society will become more stable and a place where every Afghan enjoys freedom and human rights, or it will become increasingly restrictive," Bennett said.
"If benchmarks are met such as the urgent opening of [high] schools for girls, the establishment of an inclusive administration that genuinely represents every segment of the Afghan society, and a platform is provided for dialogue and avenues for redressing grievances, the risks of further instability and suffering in Afghanistan may be mitigated."
Go deeper