Rise of ultra-MAGA right could play into Dems' hands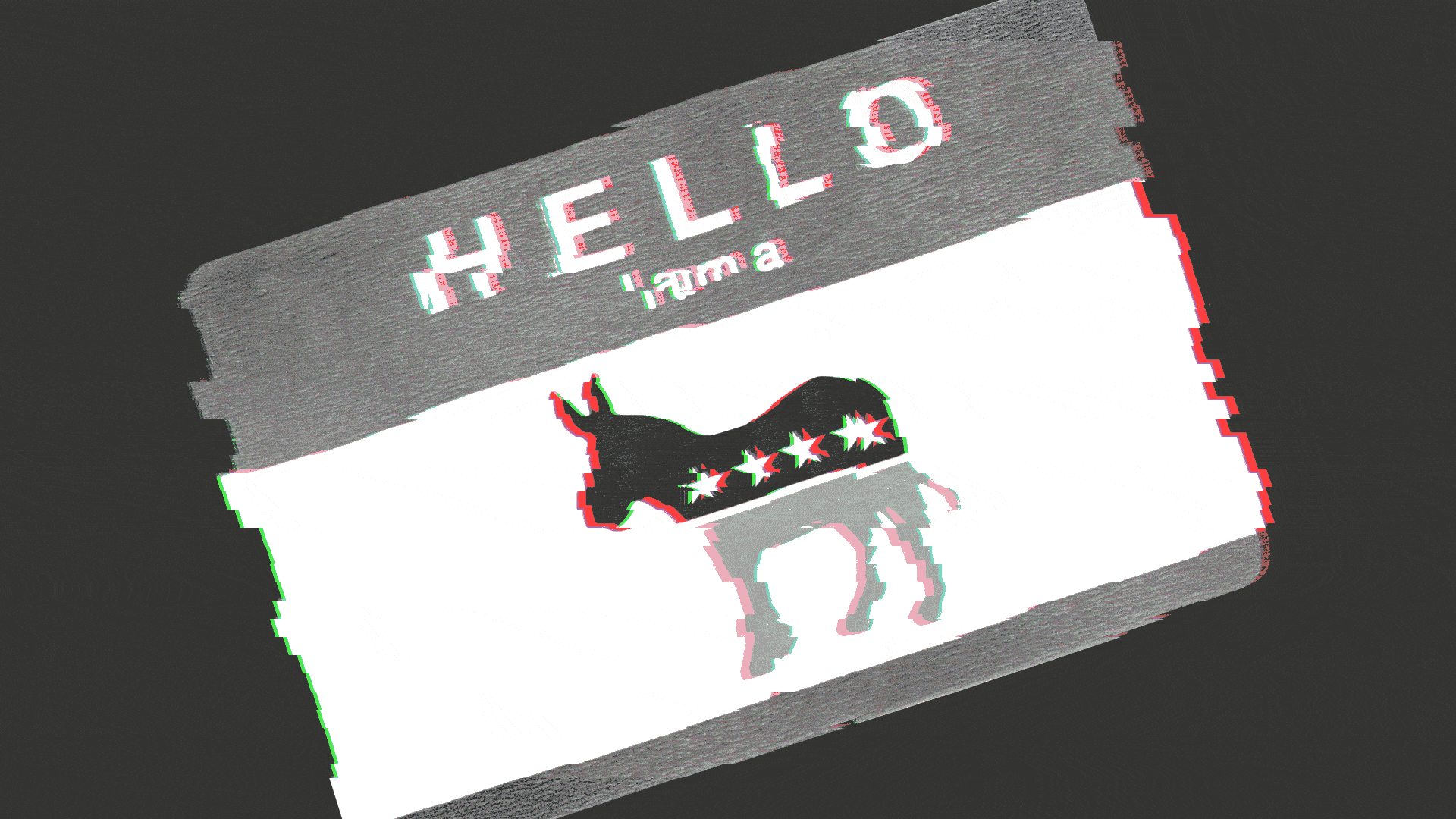 The rise of far-right Republican candidates has some Republicans considering voting Democratic this fall — and some Democrats trying to engineer the rise of ultra-MAGA candidates they feel will be easier to defeat in a general election.
Why it matters: Embracing unorthodox voting strategies illustrates the concern both parties have about ultra-conservative candidates competing in high-stakes campaigns for governor and U.S. Senate.
While Donald Trump has a tight grip on the GOP and has endorsed over 100 candidates so far this cycle, some of his handpicked candidates are viewed as too extreme even for his own colleagues.
Concerns about the prospects of one even he didn't back helped fuel a late Republican effort to stop Kathy Barnette in yesterday's Pennsylvania Senate race (she ended up third).
It also prompted Democratic gubernatorial candidate Josh Shapiro to air an ad saying Republican Doug Mastriano was too conservative for the state. That ended up boosting Mastriano among Republicans, as Politico noted, and helping him win on Tuesday.
What they're saying: "In a general election, if it's Shapiro vs. Mastriano, there will be a significant number of swing-voting Republicans and independents who will vote for Shapiro — and particularly in eastern Pennsylvania," Charlie Dent, a former Republican House member from the state, told Axios.
"Many Republicans leaders will likely be supporting him, too, but whether they do it publicly or not is another matter," Dent added.
In another political hotbed, thousands of Georgians who've voted Democratic in the past appear to have pulled Republican primary ballots this year, the Atlanta Journal-Constitution reported.
"Whoever wins the gubernatorial election in November will be my governor regardless of party affiliation. So, in the primary, ... I will vote for the Republican I can best live with," Elyn M., who identifies as a moderate Democrat, said in response to a reader callout made by Axios Atlanta reporter Emma Hurt.
The big picture: For weeks, Democrats from President Biden on down have been sharpening their 2022 midterm message to focus explicitly on making the election a referendum on the MAGA movement and its candidates.
Biden himself coined the term "ultra-MAGA" recently, but it's not just Democrats.
Republican Sen. Ted Cruz of Texas took aim at the ultra-MAGA candidates in Ohio and Pennsylvania.
He backed candidates Trump opposed, including Josh Mandel in Ohio (who lost to Trump-endorsed J.D. Vance) and David McCormick over Trump-backed Mehmet Oz in Pennsylvania, where election officials continue to count ballots as Oz clings to a small lead.
Overall, Trump has more wins than losses this cycle, including Mastriano's victory in the Pennsylvania gubernatorial primary.
The backdrop: The progressive organization MoveOn recently announced "Us-vs.-MAGA" — a new $30 million effort this cycle to boost Democrats and take down Trump-backed candidates in over a dozen statewide and House races.
The group is also getting involved in secretaries of state and gubernatorial races, highlighting the importance of installing fair elections officials, with plans to bundle $1 million for each of those statewide candidates they end up endorsing.
"It's about all of us versus MAGA. I'm not just talking about Trump, but the disease within the GOP that has taken over," MoveOn Executive Director Rahna Epting told Axios recently.
Larry M., who voted early in the Georgia Republican primary, told Emma Hurt he was "armed with a list of the relevant endorsements from Trump with the specific intention of voting AGAINST them. My list was shared with friends and family."
Go deeper