First look: Congress pushes Biden on baby formula shortage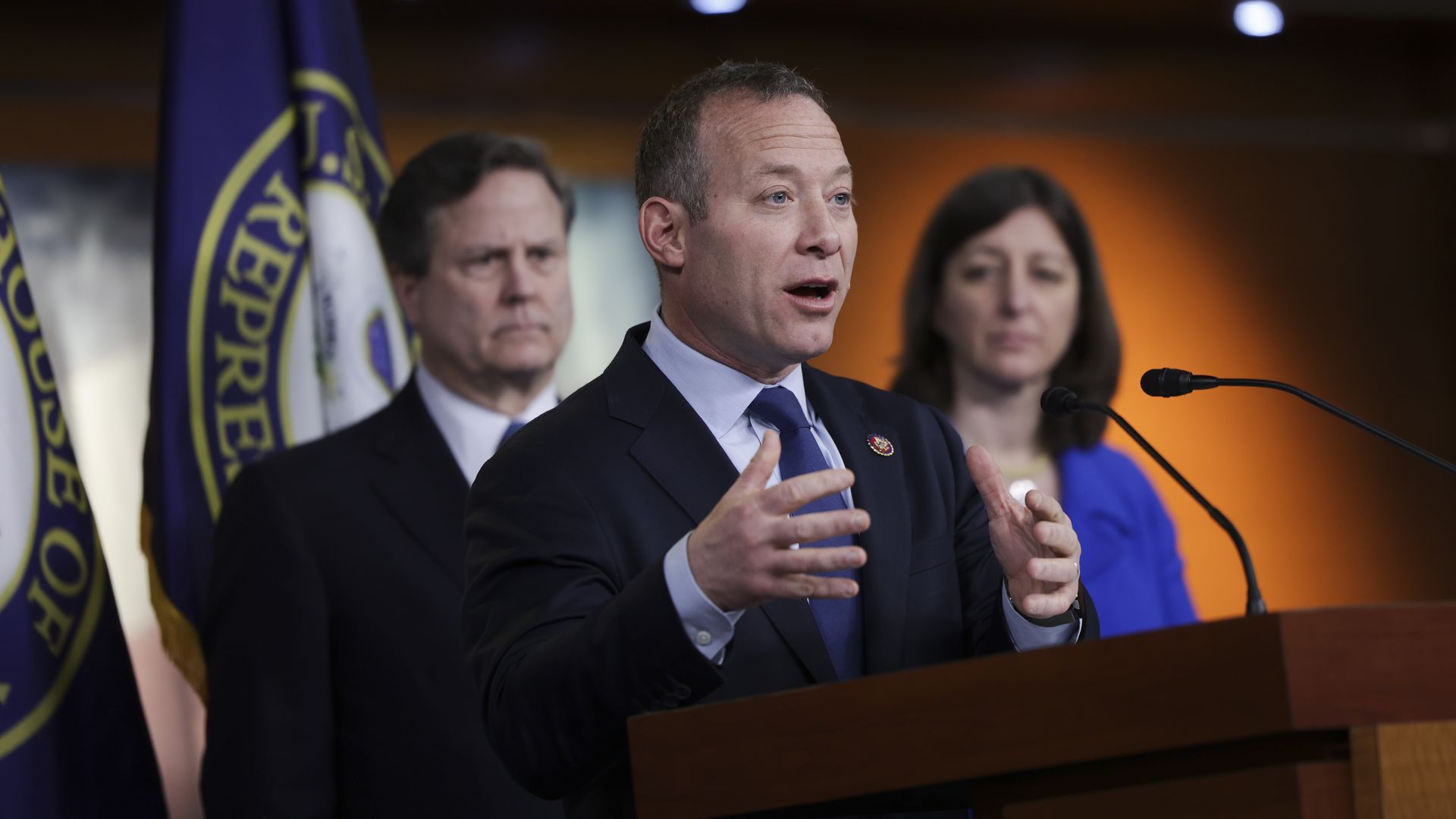 A bipartisan group of House members is introducing a resolution urging President Biden to invoke the Defense Production Act to help resolve the baby formula crisis, Axios has learned.
Why it matters: The move highlights a sentiment among some in Congress that the administration should act more forcefully and directly to address the myriad shortages and financial squeezes facing Americans.
Democrats, in particular, have been embroiled in a heated internal debate over whether their party is doing enough to show voters they grasp the gravity of issues like inflation.
White House Press Secretary Karine Jean-Pierre, when asked about using the DPA during a briefing on Monday, said, "We're leaving no stone unturned and every option is on the table, as we have been saying for the past several days."
Driving the news: The resolution, led by Rep. Josh Gottheimer (D-N.J.), calls for Biden to invoke the DPA to "increase the production of baby formula and provide for the equitable distribution of baby formula through federally qualified health centers."
The 1950 law, which Biden used recently to boost the production of critical minerals, allows the federal government to direct the private sector to ramp up production of certain goods in response to national emergencies.
Many of the resolution's 20 co-sponsors are swing-district candidates, including Reps. Elissa Slotkin (D-Mich.), Mikie Sherrill (D-N.J.), Elaine Luria (D-Va.) and Chris Pappas (D-N.H.). It has two Republican backers as well: Reps. Don Bacon (R-Neb.) and Maria Salazar (R-Fla.).
The resolution joins several other pieces of bipartisan legislation directing the administration to take this step.
The state of play: House Democratic leaders announced their legislative response to the shortage on Tuesday, a $28 million emergency funding package for the Food and Drug Administration, Axios' Herb Scribner reported.
The funds would go to hiring more FDA staff to expedite safety inspections, and for the agency to prepare for future shortages.
That's in response to the FDA's shutdown of an Abbott Nutrition plant in Michigan over evidence of a food-borne pathogen.
The FDA and Abbott reached a deal on Tuesday to reopen the plant in two weeks, with the aim of alleviating the shortage.
Go deeper