Jan. 6 committee opens a Pandora's box of retaliation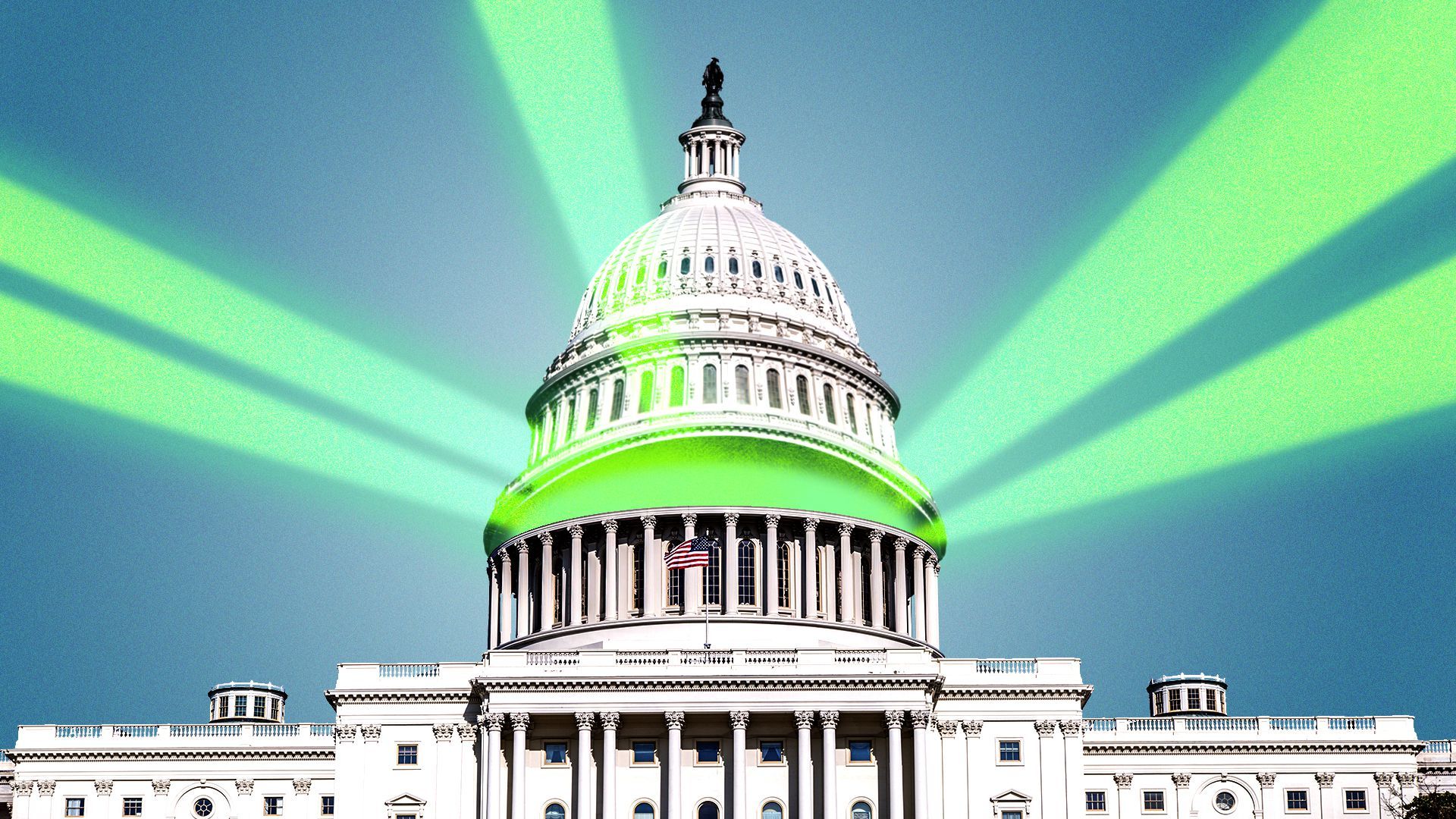 The Jan. 6 committee's decision to issue five major subpoenas Thursday — two targeting potential House Speaker Kevin McCarthy and Judiciary Committee Chairman Jim Jordan — is likely to open a Pandora's box of retaliation.
Why it matters: The GOP was already plotting revenge, and now the minority feels more emboldened than ever, Republican lawmakers tell Axios. Prepare for committee removals, retaliatory subpoenas and even impeachments should the midterms go as polls — and history — predict.
"My view on the committee has not changed," McCarthy told reporters.
"They're not conducting a legitimate investigation. It seems as though they just want to go after their political opponents," the House minority leader added.
What we're hearing: The members of the Jan. 6 panel feel they had no choice but to issue subpoenas for McCarthy, Jordan (R-Ohio), the current Judiciary ranking member, and Reps. Andy Biggs (R-Ariz.), Scott Perry (R-Pa.) and Mo Brooks (R-Ala.), given they know things no one else does.
Rep. Adam Schiff (D-Calif.) told reporters: "These are people who participated in the rally, were on the phone with the president, who the president reportedly told to rescind the election and one of whom may have been pursuing pardons for those involved."
"Hard to imagine witnesses with more directly relevant evidence for the committee and more important information for the American people," Schiff added.
While the panelists hope the members comply and testify, they privately acknowledge it's very likely they refuse, Jan. 6 committee aides tell Axios.
What we're watching: It's not uncommon to issue subpoenas against sitting members for ethics matters; it's new territory to do so for a committee investigation.
If McCarthy and his colleagues refuse, it would stymie the committee — and pave the way for Democrats to do the same in the future.
If they do testify, Democrats themselves will be pressured to comply with almost-certain future Republican subpoenas — including on unsavory topics such as Hunter Biden.
The level of any actual cooperation will also set a precedent: If the members come in but stonewall, Democrats will surely reciprocate if they're put in the hot seat.
Between the lines: There's no clear path to ensuring the subpoenaed lawmakers comply.
The committee has previously voted to hold past witnesses, including former Trump chief of staff Mark Meadows, Steve Bannon and former trade adviser Peter Navarro, in contempt.
Doing so would force the Justice Department to get involved, an extreme move putting Attorney General Merrick Garland in a very difficult spot.
The DOJ is a nonpartisan entity separate from the work of the legislative branch, and the AG's involvement in the committee's work would risk being seen as politicizing the department.
The panel could also refer members who refuse to comply to the House Ethics Committee, but doing so would be a toothless exercise given Republicans would block it.
What they're saying: Committee members who spoke to Axios were extremely reticent to show their hand.
"I'm not going to get into what happens. … We expect them to comply," said Rep. Zoe Lofgren (D-Calif.).
"We're not there yet," said Rep. Pete Aguilar (D-California). "Today is just about making public where we are. We'll turn the page tomorrow, and we'll focus on what's ahead."
Several of the subpoenaed members responded by trashing the committee as illegitimate, though, notably, none ruled out compliance.
Several members also warned Republicans against any attempt to fight the subpoenas, stating they would comply if the roles were reversed.
"I just keep putting myself in the shoes of people who received subpoenas," said Rep. Jamie Raskin (D-Md.).
"Flip over all the parties; … if I had information about a presidentially-inspired violent assault and attempted coup, … I would think twice before categorically rejecting my participation in an investigation into those events."
House Majority Leader Steny Hoyer told reporters: "If [Republicans] want to subpoena me at some point in time in the future, I would go in and I would tell the truth."
Go deeper