Israeli parliament to return as coalition fights to stay afloat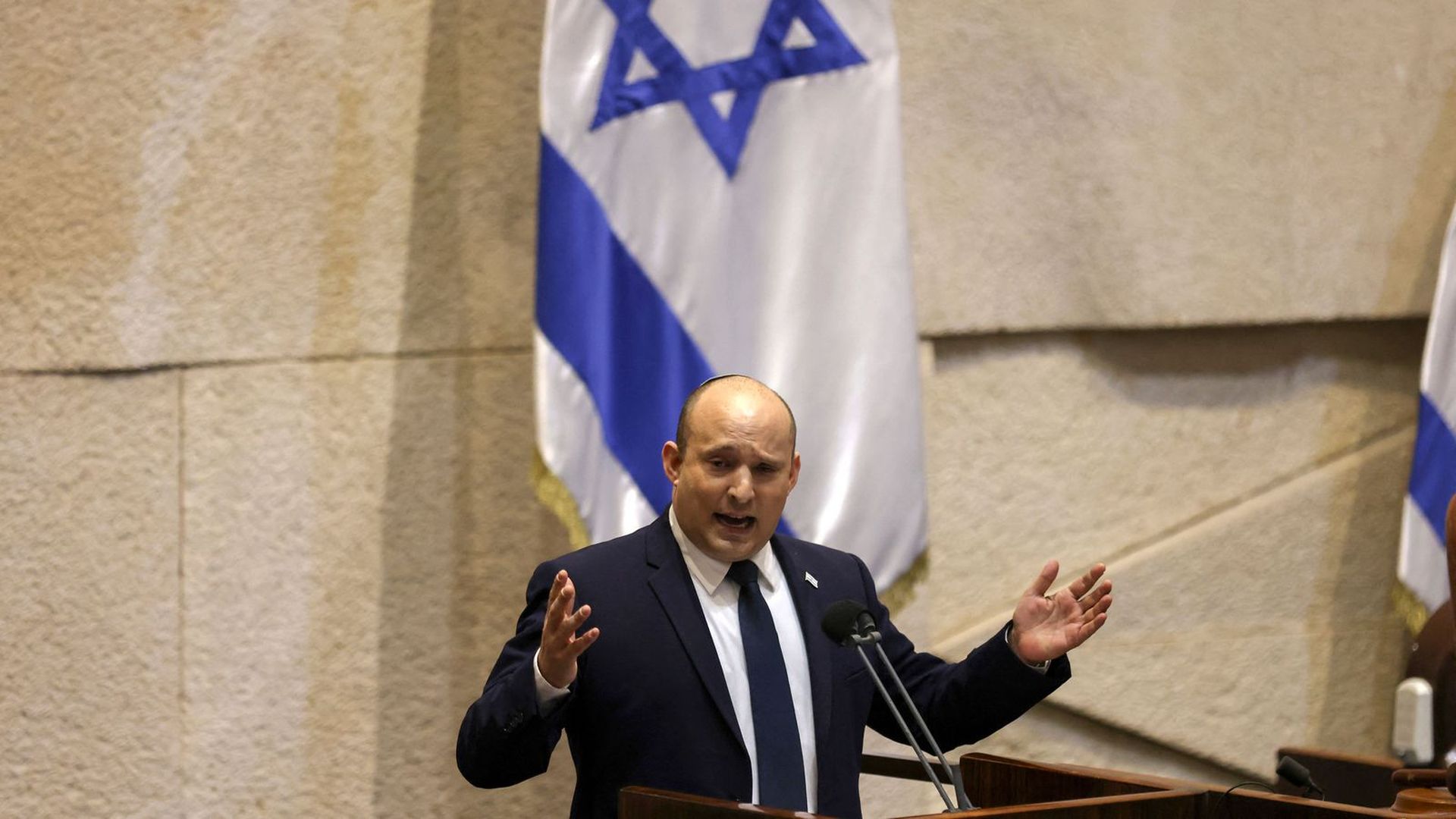 The Knesset will return from recess on Monday in what could be a fight for the political life or death of Prime Minister Naftali Bennett's coalition.
Why it matters: After losing its majority in the Knesset, the fragile coalition will have a hard time passing legislation and faces a huge risk of crumbling before the session is over.
The big picture: During the recess, the coalition whip — a lawmaker from Bennett's party — defected and joined the opposition. As a result, the coalition lost its majority.
The tensions at the Al-Aqsa Mosque compound in Jerusalem last month led the Islamist Ra'am party, also known as the United Arab List, to symbolically suspend its membership in the coalition.
State of play: The heads of the different parties in the coalition met in recent days in an attempt to reach an understanding that they must stabilize the coalition.
Ra'am party leader Mansour Abbas is expected to end the suspension of his party membership in the coalition.
Yes, but: Several lawmakers have put forward ultimatums and demanded tangible achievements in return for not leaving the coalition.
It will be close to impossible to satisfy all of them. One more defector could be enough for the opposition to pass a vote calling for a new election.
But, but, but: Dissolving the Knesset and calling for an election won't be that easy, either. Benjamin Netanyahu, the former prime minister and Likud party leader who now leads the opposition, only has the support of 54 lawmakers. He would need 61.
Netanyahu and his allies claim they will be able to get another member of the coalition to defect, but this won't necessarily be enough to dissolve the Knesset.
The other six lawmakers of the opposition are members of the Arab Joint List, which does not support the current government but is also vehemently opposed to Netanyahu and his allies, whom they accuse of being racist and anti-Arab.
What to watch: The ultra-Orthodox parties, who are part of the opposition and have become increasingly frustrated with Netanyahu, have openly called for the Likud leader to step aside and allow another member of his party to try to form an alternative coalition without calling for an election.
Go deeper