CDC restates mask recommendation on planes, trains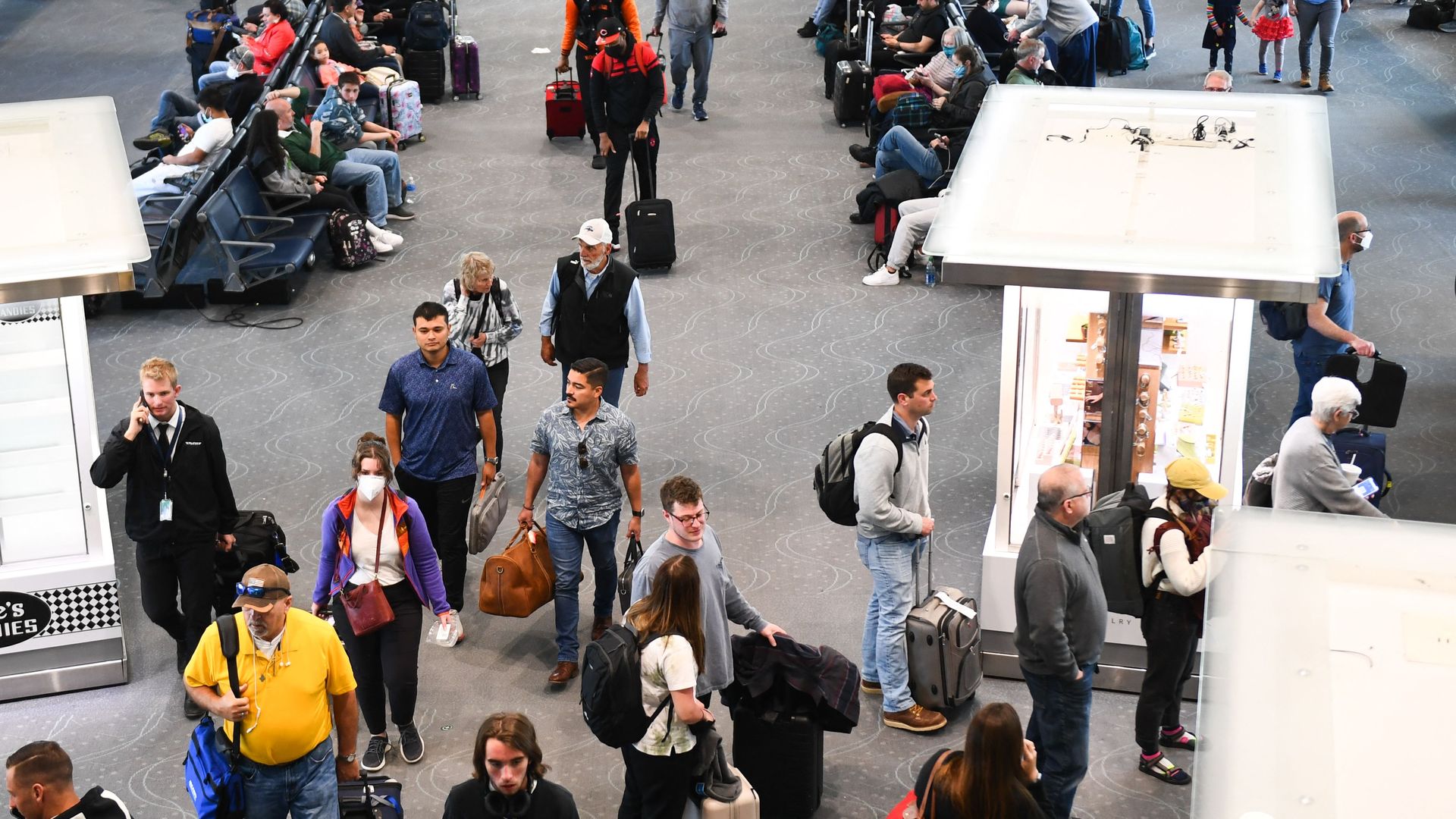 The Centers for Disease Control restated their recommendation Tuesday that travelers should still wear masks while traveling on planes, trains and other forms of public transportation, despite a federal administration mask mandate being struck down last month.
Why it matters: Health officials say American travelers aged two and up should still wear a properly fitting mask or respirator over their nose and mouth when commuting and while indoors at transportation hubs such as airports or bus stations.
"We also encourage operators of public transportation and transportation hubs to support mask wearing by all people, including employees," the CDC said.
The big picture: On April 18, a federal judge in Florida struck down a Biden administration mask mandate for trains, planes, buses and other forms of public transportation.
The Transportation Security Administration said the same day it would stop enforcing the federal mandate.
The mandate, which had originally been set to expire on May 3, was since appealed by the Department of Justice, on the recommendation of the CDC, AP reports.
By the numbers: Last week, an Ipsos poll found that while masking requirements were being scaled back at many transportation hubs across the country, most Americans — including Republicans — were largely supportive of mask requirements.
Go deeper