Kinzinger says he "would love" to run against Trump in 2024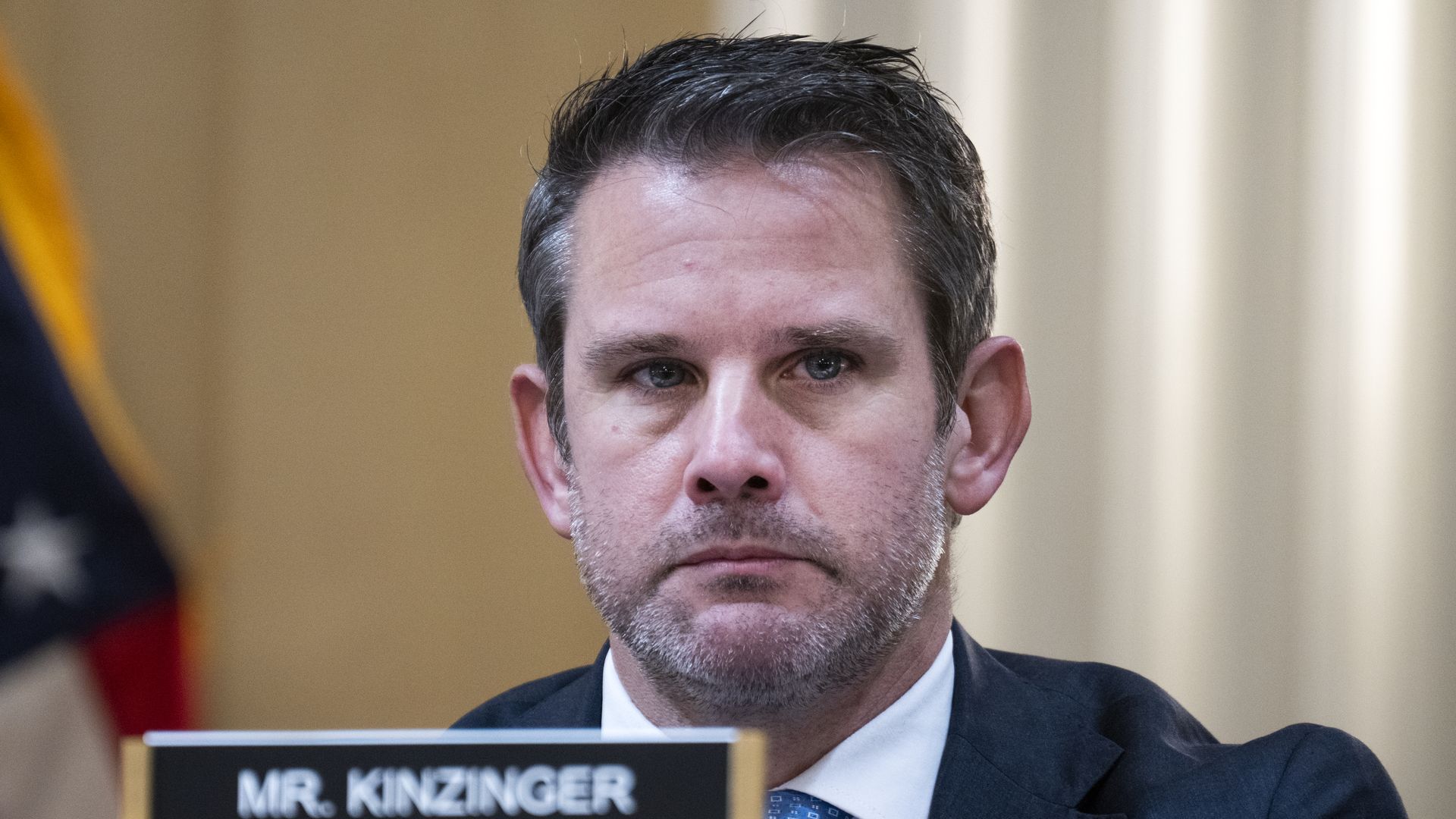 Rep. Adam Kinzinger (R-Ill.) said in an interview with HuffPost on Monday he "would love" to run for president against former President Trump, who is expected to mount a campaign for 2024.
What he's saying: "Even if he crushed me, like in a primary, to be able to stand up and call out the garbage is just a necessary thing, regardless of who it is," said the vocal Trump critic, who is not seeking re-election this year. "I think it'd be fun."
Kinzinger has not said what he plans to do after leaving Congress. "I'll make a decision when we get there, if there's a need and a desire," he told HuffPost.
A presidential campaign is "truly not anything I'm planning right now, but I'm not going to rule it out."
"Look, if we're in a position, if it's just terrible candidates and the country's in a worse place? Maybe. But there's no grand plan right now," he added.
"Maybe I would have run for governor. Maybe I would have run for Senate. Who knows? But yeah, my time in the House is, mercifully, coming to an end."
The big picture: Kinzinger became the target of Trump's wrath after voting to impeach him last year.
"In Congress, I've witnessed how division is heavily rooted," he said in a video announcing his decision. He told the HuffPost on Monday that he is "exhausted of the same arguments, the same kind of performative politics."
Kinzinger is one of two Republicans serving on the House select committee investigating the Jan. 6 Capitol riot.
Go deeper