Bucha horrors make U.S. and EU reconsider options to hit Putin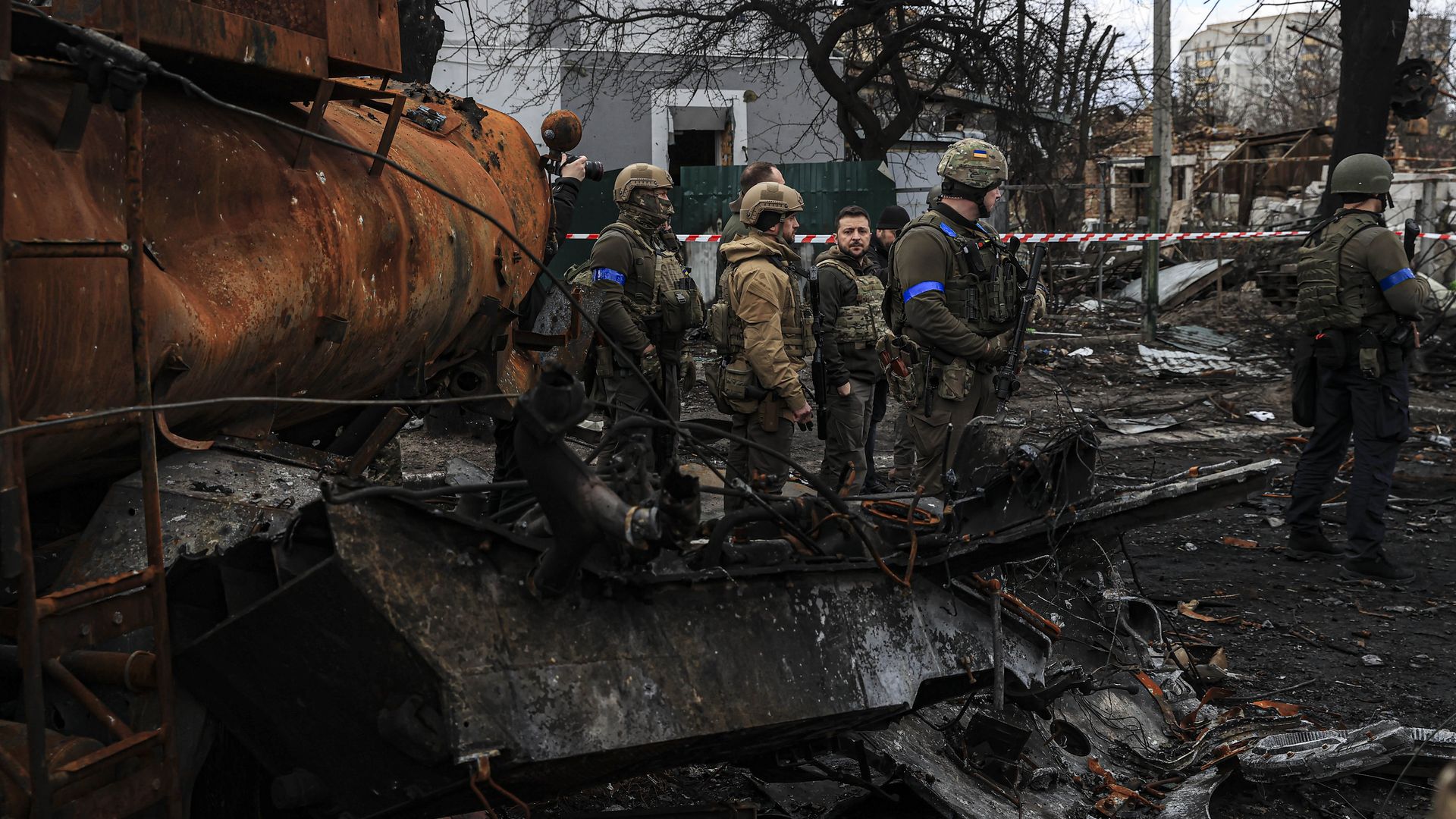 U.S. and European leaders Monday promised to respond to the discoveries of mass graves and other apparent atrocities in suburban Kyiv with harsher penalties for Vladimir Putin.
Why it matters: Western sanctions and arms shipments came in hard and fast after the invasion, with two key constraints: Europe's reliance on Russian energy and the unwillingness of NATO countries to risk war beyond Ukraine's borders. Their calculations may now be shifting, if only slightly.
Driving the news: National security adviser Jake Sullivan said Monday afternoon that the U.S. will impose fresh sanctions after the discovery of what he described as war crimes in Bucha. Ukrainian troops retaking the city near Kyiv found civilians with their hands bound who had apparently been shot at close range.
Between the lines: The U.S. has already hit many of the obvious targets for sanctions, but steps such as removing all Russian banks from the SWIFT transaction system or enforcing secondary sanctions on oil exports are still possible.
French President Emmanuel Macron came out Monday in favor of new sanctions on Russian oil and coal — but he didn't mention Russian gas, which accounts for 40% of Europe's supply, Axios' Zach Basu reports.
More U.S. weapons, including drones and armored vehicles, are also on their way as part of a package announced Friday. Sullivan said further shipments would be announced soon.
President Biden said Monday that, in addition to providing Ukraine with weapons to continue its fight, it would also help document evidence for a future war crimes trial against Vladimir Putin.
Go deeper:
Go deeper